How to take care of your skin after your facial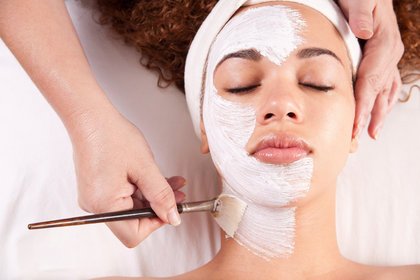 The rejuvenating effects of your facial can be extraordinary. But after you have left your one-of-a-kind Yorkshire spa break, there are several tips to continue to care for your skin. From skin brightening and anti-ageing to the luxurious range of Decléor facials, there are a number of great facial treatments available.
What to do after a spa facial treatment?
Facial aftercare is important. Here are some great ways to make the positive effects of your spa facial treatment last:
- It is important not to apply make-up for up to 12 hours so your skin has time to absorb and process the treatment. Plus, it allows your skin to "recover" from the procedure.
- Drinking more water will help the effects of the treatment. As much as 2 litres of water per day following the treatment will rid the body of excess toxins.
- As much as possible, avoid drinking caffeine and alcohol because they can dehydrate your skin.
- Immediately following your treatment, avoid the sun completely. Many treatments can make your skin sensitive to sunlight.
- Use the aftercare products recommended by your spa treatment specialist.
SEE ALSO: South Korean Skincare Tips
How to maintain healthier skin
There are many proven methods to maintaining healthier skin in general. Many of them include changes in your lifestyle, but they could hold the key to a youthful, healthier look for longer. These tips include:
- Stress ages your skin too. Your body's chemical reaction to stress and worry could have long-term, negative effects on more than just your insides. Relaxation techniques could help your skin stay smoother as well as happier.
- The sun damages your skin. The use of sunscreen or avoiding direct sunlight can help.
- Use a good moisturiser. It will help feed and nurture your skin.
- Don't smoke. The habit may cause the shrinking and narrowing of blood vessels in your skin, which could lead to premature aging.
- Diet and hydration levels impact your skin as well. Focus on healthy fruits and vegetables for vitamins and minerals. Drinking somewhere between six and eight glasses of water would keep your skin properly hydrated through the day.
SEE ALSO: 5 things your skin can tell you about your health
If you feel like a spa facial treatment needs to be in your future, take a look at the spa breaks we have available. We look forward to seeing you soon.
For more tips, news and advice, make sure to visit our blog.
Image Credit: Zenspa1 (flickr.com)