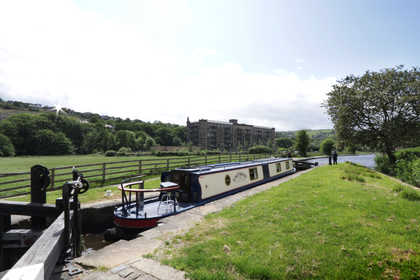 All bookings are subject to Titanic Spa's full Terms & Conditions, which are available on request.
After making a booking with us you will receive a confirmation via email within 24 hours of payment being made, it is your responsibility to check all details are correct and inform us within 24 hours of receiving confirmation if there are any errors. The confirmation email will state which package you have booked and list the terms and conditions for your chosen package. If you have not received your booking confirmation after 24 hours of making a booking with us please inform our reservations team by calling 01484 843 544.
Please note, due to our group booking policy we are unable to accept any groups larger than 6 guests. This is applicable for either one booking of 6 or several smaller bookings joining as a party of 6. This policy applies to all packages available to book. Any guests found congregating as a group larger than 6 guests may be asked to leave on the day.
General Gift Voucher Terms & Conditions
Gift Voucher: Day Packages, Apartment Packages, Twilight, Special Offers, Late Availability Bookings and all 3rd Party bookings
Requesting goods indicates you are offering to purchase a product(s), which we will accept to sell to you subject to the terms and conditions detailed. All goods requested remain at all times to be subject to availability and confirmation of the order by Titanic Spa. Titanic Spa at all times reserves the right to refuse any purchase request without giving reason.
Titanic Spa endeavors to dispatch all orders within 4 working days. However, Titanic Spa cannot accept any responsibility for delay or loss in delivery as a result of postal delays or force majeure.
Titanic Spa accepts no responsibility for any additional consequential loss over and above the original value of the goods purchased.
Monetary Gift Vouchers may be used in full or part payment against Bistro dining, retail products, treatments, day packages or spa breaks whether it is a special offer or full price booking at Titanic Spa.
Where the client holds a Day Package, Voucher or Spa Break, no amendments to the inclusive package may be made. However, Titanic Spa reserves the right to offer alternative treatments should this be deemed necessary.
Whilst we use reasonable endeavors to verify the accuracy of the information on our website relating to the purchase of goods, Titanic Spa reserves the right to cancel or amend without liability, any information if it is identified as a mistake of fact.
Gift Vouchers have 12 month validity from date of purchase and will not be extended. Gift Vouchers are non transferable and no cash refunds will be made for non-use.
Bookings must be made in advance and early booking is recommended as some date restrictions may apply and at all times bookings are subject to availability.
If you intend to settle your reservation with gift vouchers, please do mention this to us on making your book and bring the vouchers with you to present them to Reception upon your arrival. Failure to do so may result in full payment being requested.
All vouchers remain the property of Titanic Spa until full payment has been received and cleared.
Once a booking has been made at Titanic Spa, full terms and conditions pertaining to your visit apply, or in the event of cancellation of your visit.