Helpful Information and Frequently Asked Questions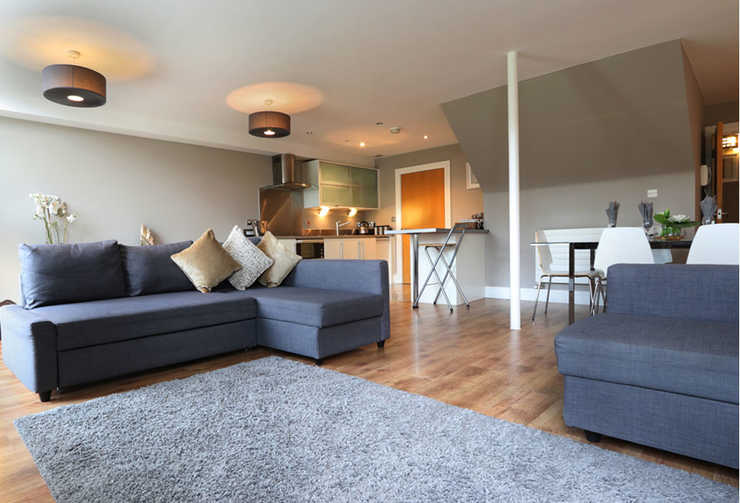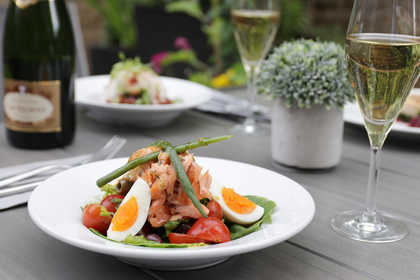 What meals or drinks are included in my package?
For all overnight stay packages, you will receive a one course light lunch and two-course evening meal served in our spa bistro, and continental breakfast served in your apartment. You also have exclusive access to the Champagne and Cocktail lounge BAR1911 from 6pm. All drinks and side orders are additional.
For day spa packages, you receive a one course light lunch and you also have exclusive access to the Champagne and Cocktail lounge BAR1911 from 6pm. All drinks and side orders are additional.
For twilight evening packages, you receive a glass of bubbly and canapes on arrival. You also have exclusive access to the Champagne and Cocktail lounge BAR1911.
Treatment only bookings, you are welcome to use the spa bistro to purchase additional food and beverages however this must be pre-paid at reception.
At an extra cost, the Spa Bistro also offers the following:
Brunch menu served 9am until 11am daily
Cream tea and cakes from 3pm until 6pm daily
A range of hot drinks, beverages and snacks accessible throughout your Titanic Spa journey
Apartment Requests
Whilst we endeavor to fulfill your requests regarding room types and sizes, please note these cannot always be guaranteed and are subject to change. In some cases, a room supplement may be required. Sofa beds are used to accommodate over 2 guests sharing a one bed-roomed apartment and over 4 guests sharing a two bed-roomed apartment. In you are allocated an apartment with a sofa bed then all the bedding will be provided. Please speak with our reception team should you require assistance setting this up.
Treatment Requests
Please be aware that whilst we endeavor to do so it is not always possible to schedule treatments at the same time as other members of your party. We do always try to accommodate these requests along with requests for specific treatment times, however these cannot be guaranteed and may be subject to change. We ask all guests to provide feedback to their therapist during treatment in relation to pressure and comfort.
Titanic Spa Etiquette
Mobile phones: As a courtesy to other guests and to preserve the ambiance of the spa we request that guests switch of their mobile phones at all times within the spa. If you wish to take photographs we ask all guests to do so discreetly and to ensure that no other guests or team members are shown in the images.
Valuables: Titanic Spa cannot be held responsible for the safety of money or valuables of any kind. This is applicable to all guests , club members and visitors to Titanic Spa. All valuables brought onsite must be covered by your own insurance as Titanic Spa will not be held responsible for damage or loss of any kind to your belongings unless it is solely due to the negligence of Titanic Spa or its employees.
Smoking: Smoking is prohibited in all areas inside the building, including the spa apartments/balconies, hot tub and patio area. This also includes the use of e-cigarettes and vaporizers. Smoking is only permitted outside the front entrance of the spa.
Spa Facilities: Throughout your Titanic Spa journey you will find a range of quiet zones such as the relaxation lounge, indoor pool and Titanic Heat and Ice Experience. This is to ensure that the ambiance of the spa is at a level that all guests can relax and enjoy, You are welcome to enjoy other areas of the spa to socialise such as the bistro, hot tub, patio and reception seating areas, we just ask that you kindly respect others around you. We kindly ask that you do not reserve sun loungers around the pool area, towels and robes can be hung on the hooks provided.
Children: Titanic Spa operates an adult only sanctuary destination spa. Therefore guests must be 16 and above to visit and must be accompanied by a guest aged 18 or over.
Additional Charges: Charges will apply for noise disturbance and any additional servicing of the apartments due to smoke or other damages.
Conduct: Rude or abusive behavior to Titanic Spa guests or members of the team will not be tolerated under any circumstances. Should Titanic Spa feel that any guests are not adhering to the etiquette policy then they will be asked to leave and escorted off site with no refund.
Complaints: If you have a complaint whilst on site please notify the duty manager immediately who will endeavor to assist you. If you remain dissatisfied on your return home then you must put this in writing to our customer services within 7 days to ensure that your complaint can be fully investigated. (customerservices@titanicspa.com) If you do not give us the opportunity to resolve a problem by reporting it to the duty manager then we may not be able to deal positively with the complaint on your return contact. Please note, if a resolution is accepted on site then no further gesture/compensation will be applicable.
Note. We reserve the right to raise prices and modify or discontinue treatments without prior notice to ensure that maximum standards and quality are met. All bookings are subject to Titanic Spa full terms and conditions which are available on request. Please ensure that you read the pre-arrival information in preparation for your visit to Titanic Spa.