South Korean Skincare Tips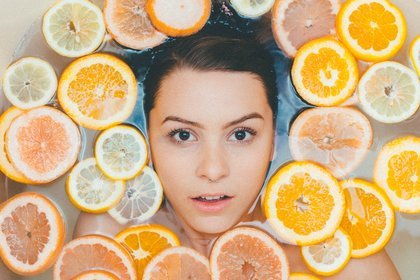 Ever indulged in a Korean face cream made from snail slime, or spent an hour each week pampering yourself with a facemask made from seaweed? South Koreans are creating the most unusual skin care products in the industry, and they are proven to make a difference.

It goes without saying that the South Korean lifestyle lends itself to being one of the healthiest in the world, alongside China and Japan, all boasting vitamin-rich diets to aid nourished skin. Where many beauty therapists and dermatologists may argue that applying several different creams and lotions would harm the skin, the Korean daily regime is one of many stages. Most of the population adhere to 10 stages of skincare, unlike the UK's 'all-in-one' approach, and includes 'essence', 'sheet mask' and 'sunscreen' stages.

Such dedication to looking and feeling good means that South Korea is at the forefront of the skincare industry and there is no doubt that we have something to learn from their hub of beauty and skincare treatments.
Key ingredients to achieve South Korea's skincare success: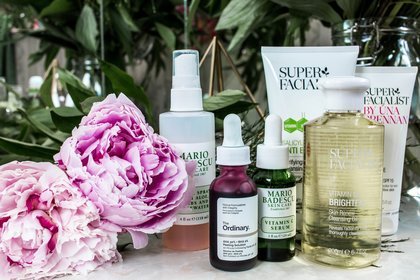 Snail slime
Unbeknown to the American and European beauty product industries, snail extract is believed to stimulate the formation of collagen and elastin and is used in moisturisers and spot treatments
Seaweed face mask
Not only is seaweed a natural nourishing supplement, but it has also been proven to smooth, tone and moisturises your skin.
Starfish
Mizon Returning Starfish Cream contains 70 per cent starfish extract and is claimed to regenerate, repair and renew the skin.
Pig Collagen
Certified by the Korean Food and Drug Administration, collagen extracted from pigskin promises to erase wrinkles and give tired-looking skin a youthful glow.

These rather unusual methods and products certainly won't appeal to everyone, especially as many of the ingredients cannot be found in skincare lotions and moisturisers in the UK, yet. But, a more natural and holistic approach to skincare is becoming more popular than ever, and for something a little closer to home and less unusual, spa weekends in Yorkshire will leave your skin feeling just as refreshed, replenished and rejuvenated with a selection of wonderful treatments on offer.