5 things your skin can tell you about your health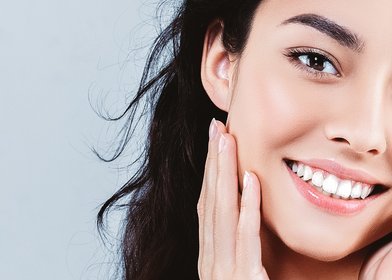 Our bodies have many ways of telling us how our health is doing, both on the inside and out. But when it comes to our largest organ, the skin, there are many ways we can approach changes in our health and lifestyle to achieve ultimate skin well-being.
It's always important to pay attention to our skin, whether it be applying sun cream on holiday, or maintaining a daily skincare regime. Our skin behaviours can tell us a lot about how our bodies react to certain situations, ranging from everyday stresses to your internal health. Here at Titanic Spa, a
luxury spa in Yorkshire
, we have some great tips on how to deal with the signs and symptoms of common skin problems.
Dehydration
Probably one of the most common of all skin problems. Dry, flaky skin can be the result of including not enough natural fluids, especially water, into the diet, making the skin tight and itchy. Taking on fluids throughout the day can help the health of skin, bone and muscular function, so make sure to take in the daily recommended amount of 2.5 litres of water.
Food intolerances
Food intolerances such as gluten and wheat can sometimes be highlighted by rashes on the skin after eating protein-rich foods. Intolerances such as these can include skin conditions like keratosis pilaris and dermatitis herpetiformis, and will both result in very itchy rashes on your arms, torso, hairline and face. It is advised that you seek medical attention from your doctor if you are experiencing these symptoms, who will be able to treat you accordingly.
Lack of sleep
A lack of sleep can affect your everyday performance, both mentally and physically. The best indicator due to a lack of sleep are your eyelids, which will appear especially puffy and darkened, with the facial skin appearing significantly darker and exhausted. Combating sleep deprivation is an obvious and straightforward thing to do, but if you are really struggling, contact your doctor for further advice. However, for a quick fix, cleanse, tone and moisturise using circular motions when applying the cream. This will aid blood circulation beneath the skin, helping to replenish and rejuvenate skin cells throughout the day.
Diabetes
Type 2 diabetes, if undiagnosed, can cause symptoms such as the
inability for cuts to heal quickly
. Skin problems are normally the first sign and symptom of Type 2 diabetes as the high blood sugar can affect blood flow and cause nerve damage, making it hard for your body to heal a wound. If you notice this happening, seek medical advice as soon as possible.
What skin tells you about your health
- If you're dehydrated
- If you have food intolerances
- If you need sleep
- If you have diabetes
If you would like to make sure your skin stays in the best shape possible, book yourself in for a spa day and take advantage of our wonderful treatments.