The best autumn spa treatments to try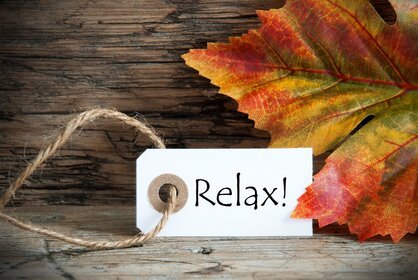 As the mornings get crisper, the days get shorter and having to say goodbye to summer can result in some people suffering from the autumn blues.
One way to get over this is to visit our spa in Yorkshire as you can enjoy a variety of spa treatments that can suit your needs. Whether your skin is suffering because of the transitioning weather, or you are just after a relaxing experience, there's plenty of things you can try. Read on to find out the best autumn spa treatments you can enjoy.
The top autumn spa treatments to try
- Decleor relax and de-stress massage
- Facials
- Foot and leg massage
- Body scrub
- Mud wraps
Decleor relax and de-stress massage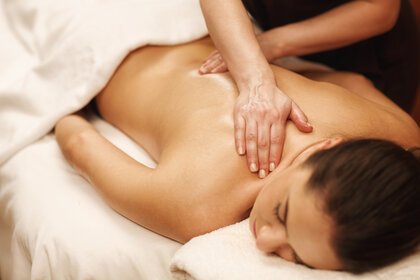 The Decleor relax and de-stress massage that we offer is the perfect spa treatment if you are suffering from the autumn blues and need a way to wind down and relax.
This aromatherapy massage can not only help you to relax, but it can tone, stimulate and detoxify your body too. Our masseuses use a warm massage balm that will give you a soothing sensation and will help you to get rid of any tension that is in your body.
It also eases any stress that you may be under and the Decleor oil which is used in this massage blends premium essential oils that is suitable for all skin types and it will improve your skin at the same time.
This massage can last from 55 minutes up to 1 hour 25 minutes.
Facials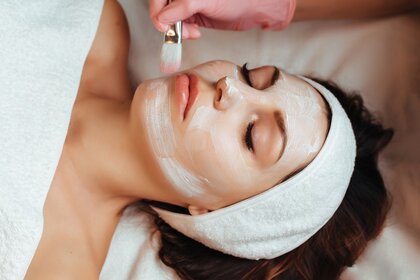 Some people's skin can react badly when the weather changes and it is important that you look after it, especially during the autumn months when the weather gets colder and wetter.
Rachel Nicole, who runs her own lifestyle blog, has talked about the importance of sticking to a routine for your skin.
"I have a morning and evening skincare routine which are actually different, but I do use some of the same products. It's important to find the right products for your skin type. This is based on whether you've got dry, oily, combination skin or even just sensitive or acne-prone skin. It's best to choose tailored products which will really benefit your skin type and target any issues you have."
If you are looking for a spa treatment that will help your skin you could try the Elemis Peptide 24/7 Skin Sync Facial that we offer. This treatment restores radiance, re-balances and replenishes your skin so that you can achieve a well-rested glow around the clock. This treatment is 55-minutes of pure relaxation.
Foot and leg massage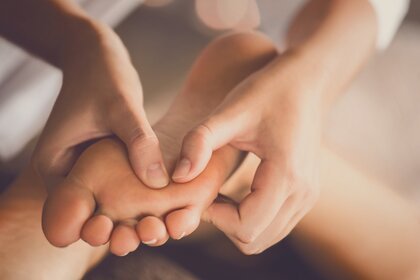 Our feet and lower legs bear the weight of our whole body and they do a lot of work, but they are often one of the least pampered parts of the body. The human foot has more than 100 muscles, 26 bones and around 30 joints, so it is important that you look after them.
After a summer of wearing flip flops, our toes and feet need a bit of TLC and we'd highly recommend you consider a foot and lower leg massage to take away any aches and pains.
Our 25-minute Elemis Best Foot Forward is a treatment that focuses on relieving tension in your feet as the lower legs and feet get exfoliated and massaged. If you get regular foot and lower leg massages, you can improve your blood circulation, sleep and any muscle pain you are suffering from as well as it helping to relax you.
Body scrub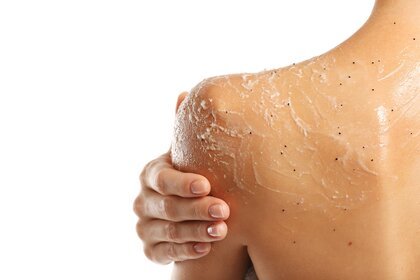 Another essential spa treatment you should try during the autumn period is a body scrub as it helps you to get rid of dead skin cells, leaving it hydrated and pampered.
Here at Titanic Spa, we use NEOM fragrances that are 100% natural and use organic ingredients instead of petrochemical paraffin or mineral wax.
There are lots of benefits to body scrubs as they can help to relieve stress, boost your sleep and energy as well as lift your mood.
Kamelia Britton has discussed the benefits of body scrubs on her blog. She said: "Exfoliation is KEY to maintaining beautiful skin. There are so many benefits of body scrub, plus it just feels really nice to pamper yourself every now and then. Once you learn how to use body scrub the right way, you'll quickly become addicted to your smooth and silky skin!"
Mud wraps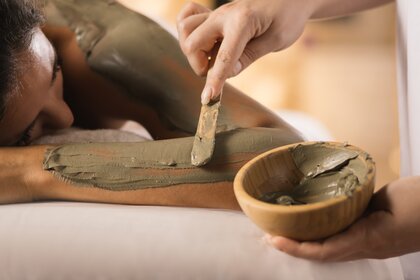 As we've just mentioned, body wraps and scrubs are renowned for improving and moistening your skin, but one of the best spa treatments that you can enjoy is a mud wrap. Mud is actually really good for you as it can increase your circulation, but it also tightens and firms your skins texture.
You can try our mud chamber, a 25-minute spa experience that allows you to apply organic mud to your body and face to exfoliate it. You will then sit in the room as herbal steam is released that helps open up your pores and draws out any impurities. After that, you will enjoy a tropical rain shower which will clean the mud off you.
These are just some of the great treatments you can try during the autumn that will help your mind and body adapt to the changing seasons. With Titanic Spa, you can book these treatments individually or instead book a spa day in Yorkshire and incorporate one of these treatments into it.
For more advice and articles like this, check out the Titanic Spa blog.