Private Mud Chamber
25 Minutes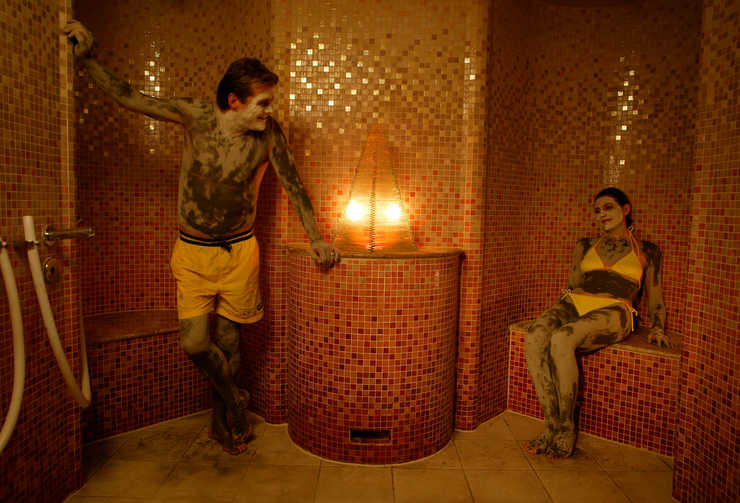 This 25 minute spa experience is a private steam room in the Heat & Ice Experience and is inspired by ancient Egyptian bathing which helps to detoxify your skin.
A member of the Spa Team will guide you through to the Mud Chamber before leaving you to apply organic mud to your body and face to help exfoliate and nourish. The herbal steam opens your pores to help draw out impurities, before a gentle tropical rain shower helps to ease the mud away.
When you exit the Mud Chamber there are private showers to help remove any remaining mud. The private Mud Chamber spa treatment is a private experience to share with loved ones or a fun experience with your friends as part of your overnight spa break, spa day, or Twilight Evening Spa.
Private Mud Chamber Session
Suitable for friends, family and couples! A fun yet nourishing treatment to add to your booking with us.
*Private Mud Chamber cannot be booked as a treatment only appointment