A-Z of natural skincare ingredients and their uses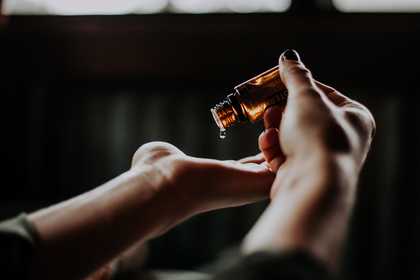 Each year more and more people are turning towards natural ingredients for their skincare needs. Whether it's in home-made treatments, high street products or in a spa, unmodified and organic ingredients are now at the forefront of skincare and beauty research. Harnessing the natural potency of plant-based ingredients, we are able to simplify our skincare routines and minimise the risk of reactions to harsh chemical substances. However, with many brands championing countless 'miracle' ingredients, it can sometimes be hard to keep up with what each item does for your skin.
To help you work out which natural sources are your skincare saviours, here is a simple A-Z list of some of the most popular natural ingredients and their skincare uses.
A - Aloe Vera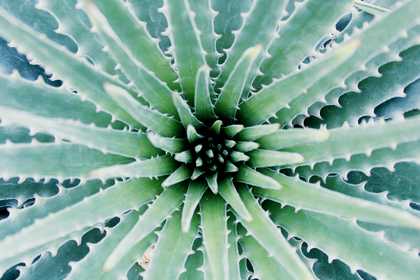 The gentle sap and gel of the aloe vera plant has been used for hundreds of years for its soothing properties. From calming rashes to treating acne, aloe vera wields countless solutions to your skincare needs. Aloe vera gel can be bought pure, and is a fantastic cure for sunburn, intensely moisturising the skin and giving that much-needed cooling sensation.
B - Beeswax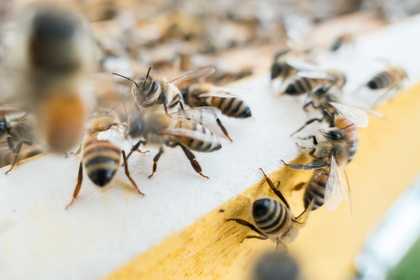 If you suffer from skin complaints such as contact dermatitis, beeswax may be a particularly beneficial ingredient. When added to skin lotions, it acts as a surfactant, creating a protective barrier on the surface of the skin, creating a film against irritants whilst still letting the skin breathe. In the process, it will help to heal the skin with its anti-inflammatory and antibacterial properties.
C - Coconut oil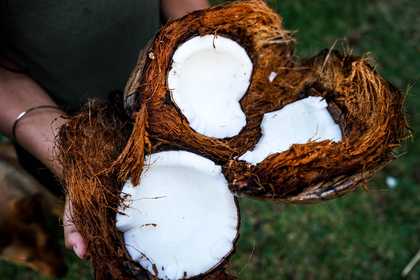 Perhaps the most popular natural skin ingredient of the moment, coconut oil comes with a plethora of recommendations. A brilliant moisturiser for the lips and skin, coconut oil effectively softens the skin when rubbed on the body in its raw form. It can also be combined with salts and sugars to make a regenerative exfoliator. Coconut oil is also a fantastic makeup remover – just massage some into your face and then wipe off with a cotton pad soaked in warm water.
D – Dandelion sap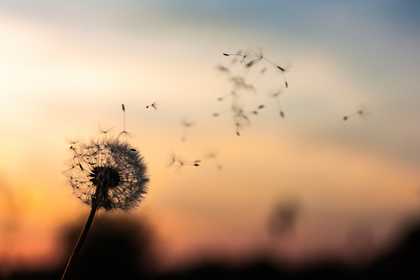 Dandelion sap, otherwise known as dandelion milk, is growing in popularity for treating microbial and fungal infections. Its highly alkaline, germicidal, insecticidal and fungicidal properties make it a great choice for treating eczema and other skin conditions without the side effects of steroid creams. However, be sure to avoid contact with the eyes when using products containing this ingredient.
E - Eucalyptus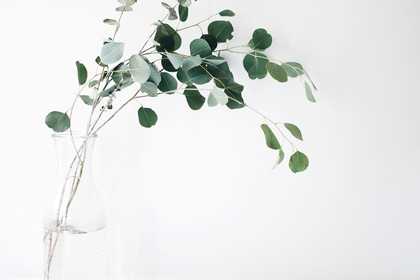 Eucalyptus is a much-underrated essential oil that is everything from antibacterial and anti-inflammatory to analgesic and insecticidal. If you're looking to convert to a more natural lifestyle, eucalyptus oil would be a wise choice to add into your first aid kit, as it is brilliant for cleaning and healing cuts, minor wounds, blisters, bruises and insect bites. However, this oil must always be mixed with a carrier oil such as grapeseed oil before application. Check online for appropriate measurements for your purpose.
F - Frankincense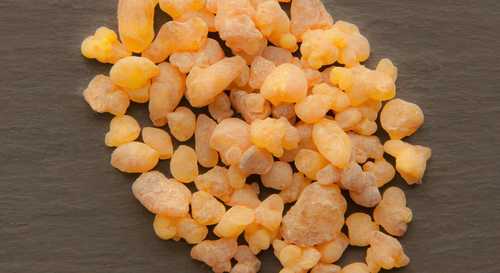 The oil of the famous resin frankincense has been used in cosmetics for centuries for its antiseptic and astringent properties. This makes it brilliant for preventing wounds from developing infections, but it can also be used to protect against hair loss, to tone the skin and to reduce the appearance of wrinkles. It helps to promote the regeneration of cells, creating potent anti-ageing qualities when found in scientifically-tested skin creams.
G – Ginger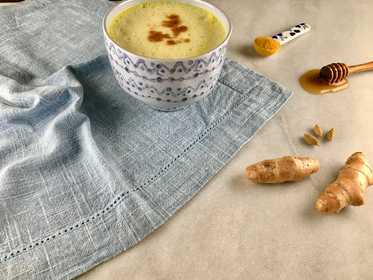 This spicy root is as good for your skin as it is delicious. Its powerful anti-inflammatory and antioxidant features mean it can be used in skin products to add radiance, but is also effective in treating fungal skin infections, and even for reducing cellulite. Added to a bath alongside other ingredients (see a recipe here), ginger can even help to treat varicose veins, as it boosts the circulation in the legs.
H - Hemp seed oil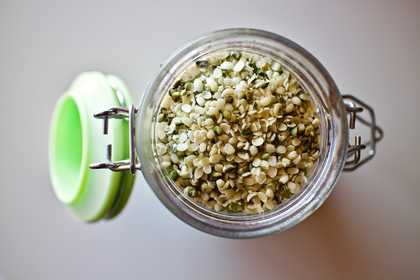 Hemp seed oil has been used as a multi-purpose natural remedy in eastern medicine for generations. Previously somewhat overlooked due to the reputation of its controversial relative, this plant is now enjoying an increased popularity. Hemp seed oil is often mixed with carried oils or into creams as a moisturiser, as it has been proved to dramatically reduce dryness, alleviate itching and even act as an antioxidant and anti-inflammatory agent to soothe the skin.
I - Ice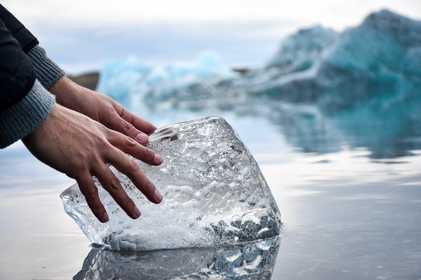 One of the easiest natural ingredients for most of us to obtain, all you need to get your hands on this substance is water and a freezer! It might seem like a strange thing to want to do, but applying ice to the skin has many benefits. Heat and ice treatments have in fact become popular as a part of many spas breaks in Yorkshire and across the world, as it can destroy fat and get rid of spider veins. At home, applying ice to the face can reduce the inflammation under the eyes, shrink spots and promote blood circulation for a youthful glow.
J - Jojoba oil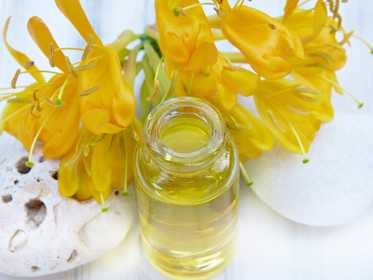 Used by Native American communities for centuries to treat wounds, jojoba became internationally popular as a skincare ingredient in the 1970s. Derived from a shrub that grows in the American southwest and Mexico, its oil is antibacterial, anti-inflammatory and moisturising, making it great for reducing acne without drying out the skin.
K - Kiwi seed oil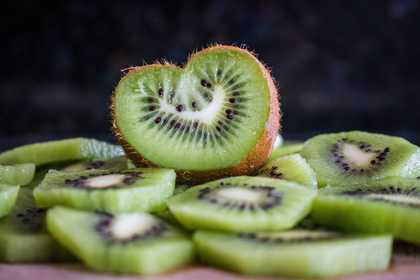 The oil of kiwi seeds is not a commonly-known skincare ingredient, but it actually has a lot of uses. Whether it be controlling sebum production to reduce the presence of blackheads or firming the skin through the presence of collagen-inducing vitamin C, kiwi seed oil is an unsung saviour of the natural skincare catalogue.
L - Lavender oil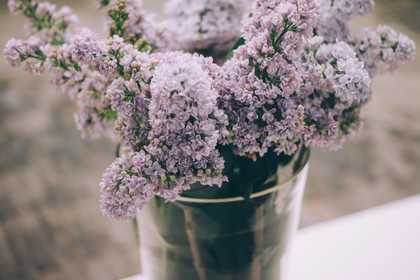 A skincare superhero, lavender oil has more uses than you could count. Whilst it is essential to use this ingredient in the correct quantities (otherwise it can irritate the skin), lavender is incredibly healing. Its powerful antiseptic and anti-inflammatory properties while lavender is also a brilliant cure for acne, as well as for reducing the itchiness of eczema. It is perhaps the most effective ingredient for healing burns and reducing the appearance scars.
M - Marshmallow root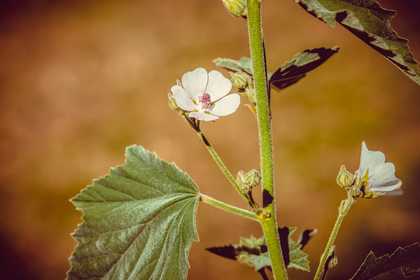 Marshmallows are one of the world's favourite sweet treats, but its natural form can also be a treat for your skin! Marshmallow roots, otherwise known as Althaea, has healing, moisturising and soothing properties, high in mucilage, which can coat the skin and prevent irritation. This makes the ingredient brilliant for revitalising the skin.
N - Neroli oil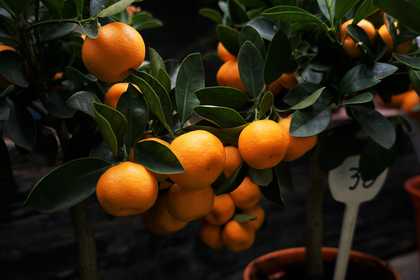 Originating in western India, eastern Africa and the Himalayas, Neroli is derived from orange blossom. In ancient times, it was allegedly used to treat the plague. Today, however, it is applied topically to improve the skin's elastic, preventing the development of stretch marks, along with reducing acne due to its anti-bacterial features.
O - Oats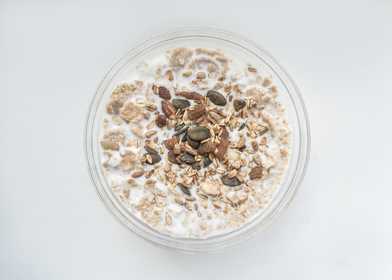 This might seem like something you would be more likely to eat for breakfast than apply to your skin, but oats have a multitude of uses for skin health. Those with sensitive skin could consider using oatmeal as a gentle exfoliator that will remove dead skin cells without irritating the skin's surface. Alternatively, it is brilliant for itchy, burned or allergic skin as a bath soak – simply place inside a muslin cloth and add to the bath.
P – Patchouli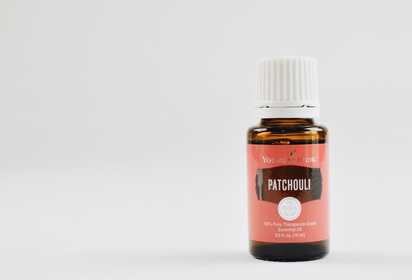 Extracted from a bushy shrub native to Southeast Asia, patchouli is a member of the mint family – not that you would know it from its musky scent. Besides being used in perfumes and soaps, the essential oil can be applied topically with a carrier oil or in a cream to soothe inflammation in infections and even in arthritis. Its astringent properties also make it good for preventing sagging and wrinkling skin.
Q - Quinoa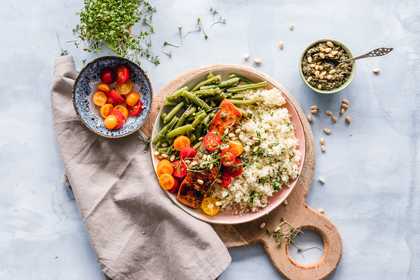 Quinoa has recently become a health craze, with many people replacing pasta with this lighter alternative which is packed with proteins and vitamins. Both eaten and applied topically, quinoa is also brilliant for promoting healthy skin. Due to its lysine content, it helps to heal damaged tissue, synthesising elastin and collagen. One great way to incorporate it into your skincare regime is in an anti-ageing face pack. This recipe shows how a quinoa face pack can repair sun-damaged skin and smooth the skin tone.
R - Rose absolute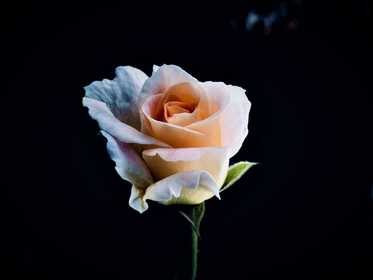 One of the most precious essential oils in the world, rose absolute has an incredible array of skin-healing properties. Its astringent properties make it great for treating wounds, as it causes the blood vessels to contract, slowing the blood flow caused by cuts and small wounds. It is also anti-inflammatory and soothing, making it the perfect toner for dry, inflamed or itchy skin. It also helps to tone and strengthen the skin for a youthful appearance.
S – Sandalwood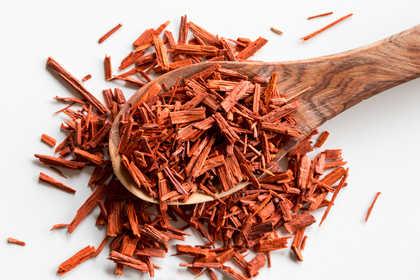 Another antiseptic and anti-inflammatory ingredient, sandalwood treats everything from insect bites to boils. However, it is also a cicatrizant, meaning that it can help the skin to heal scars much quicker. Sandalwood has long been used as a disinfectant, which, mixed into bathwater, can both prevent infections and repel insects due to the oil's fragrance.
T - Tea tree oil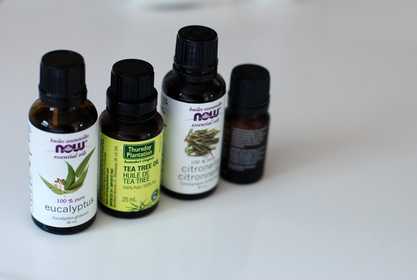 A famous remedy for acne, tea tree oil is a powerful antiseptic that can help reduce excess sebum production to clear out the skin. This Australian ingredient is also anti-fungal, making it effective in removing athlete's foot and other fungal ailments. However, it can also soothe dandruff and relieve the itching of insect bites. Tea tree oil can also treat minor wounds, encourage healing, and prevent infection, so it's definitely worth adding versatile oil to your natural first aid kit!
U - Ulmus Davidiana Root Extract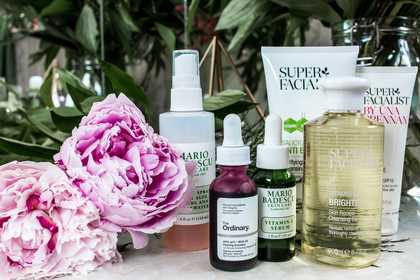 Yes, this is a bit of a niche one, but if you're really into trying new things, Ulmus Davidiana root extract is certainly worth looking into. The bark of the root and stem of the Ulmus Davidiana japonica tree has been used in traditional Korean medicine for many years as an anti-inflammatory ingredient. The jury is still out on some of the cosmetic properties of this root extract. However, many scientists believe it can be beneficial in the conditioning of the skin, and potentially as an anti-wrinkle agent to treat sun-induced premature ageing. If you do decide to seek out this ingredient, though, ensure it is within a trusted product that has been dermatologically tested!
V - Violet leaf absolute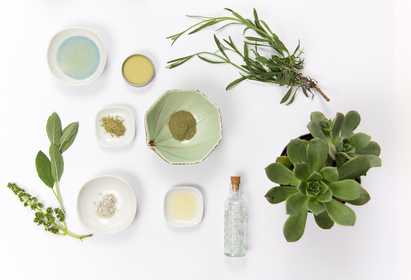 The extract of the violet leaf is perhaps most commonly used in high-end perfumes, but it can also be applied to the skin for various results. Ideal for sensitive skin, this rare extract can soothe and comfort itchy, rash-prone skin, particularly in the cases of eczema and dermatitis. However, it is also beneficial for oily skin, as its antiseptic elements can gently refine the pores.
W - Witch hazel

Witch hazel is another favourite for those suffering from spot-prone skin. Derived from the bark, twigs and leaves of plants native to North America and some parts of Asia, the active ingredients are mixed to create witch hazel water. Used topically, witch hazel is a fantastic astringent and antioxidant, naturally reducing acne, blisters and insect bites. As an astringent, it helps to shrink the pores, reducing the number of bacteria that can enter the pores and cause blemishes.
X - Xanthine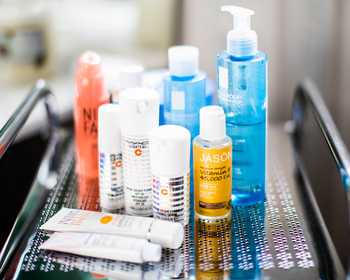 Xanthine might not sound like a particularly 'natural' substance, but don't worry – this is simply a chemical component of some nourishing natural plants such as cacao beans and cola nuts. Plant extracts containing xanthine are known by scientists to prevent photo-damage from sun exposure when applied topically, reducing wrinkle formation. Look for creams containing xanthine in skin creams for daily protection against premature ageing.
Y - Ylang-ylang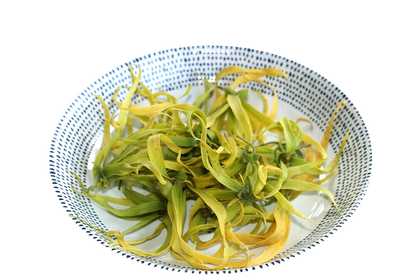 Hosting a number of skin-healing properties, ylang-ylang essential oil is notable for its anti seborrhoeic qualities. This means that it both reduces inflammation and regulates the sebum production in skin infections. The substance is thought to help balance the hormones, reducing acne and other complaints often provoked by hormonal fluctuations. It is also a great oil to massage into the scalp to keep the skin moisturised and the hair looking healthy.
Z - Zinc oxide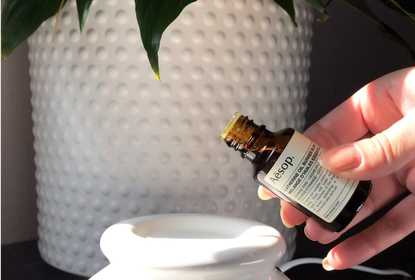 This naturally-occurring mineral is a primary ingredient in sunscreen lotions, as it is one of the safest ingredients for protecting the skin from UV rays. It has also been discovered by scientists that individuals with zinc deficiencies have slow wound-healing times, so zinc oxide is brilliant for applying to wounds to help the body repair damaged skin cells. According to The Dermatology Review, Zinc also acts as a barrier to bacteria when applied to irritated areas, and helps soothe the skin, making it an active ingredient in many anti-dandruff shampoos.