Natural ingredients for anti-ageing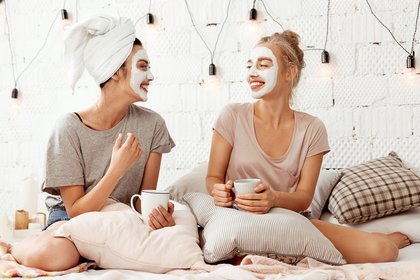 Accepting the little fine lines on your face is the best way forward. However, there's no problem in wanting to hold onto the youthful glow for longer, especially when there are plenty of natural and easy ways to do so. Of course, you can treat your skin to anti-ageing treatments whilst enjoying a spa break in Yorkshire, but you also have plenty of options if you want to give your skin a nourishing boost from your own home. In this guide, we reveal some of the very best natural ingredients that you should look for in your skincare products, as well as some top tips on anti-ageing.
Green tea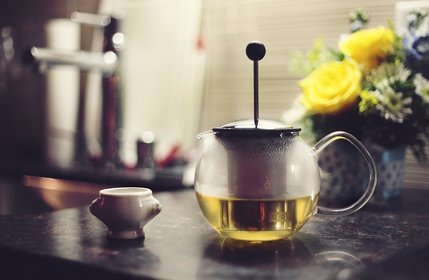 You may already be familiar with the countless benefits that come from drinking green tea, including reducing the risk of cancer and helping weight loss by boosting your metabolism. But you may not have realised that green tea is also a fantastic ingredient in skincare products thanks to its anti-ageing qualities.
Petra from Be Healthy Now, a natural living and healthy lifestyle blog, explains: "I am a big fan of green tea which has many benefits for the skin - it's not only beneficial when applied on the skin topically but also when consumed as a beverage. Green tea is packed with antioxidants and other beneficial compounds that help to prevent ageing. The antioxidants work to neutralise free radicals that damage and attack the DNA of skin cells and, in this way, they slow down the ageing process. The skin damage that occurs with age is pretty much inevitable but there is a lot you can do to minimise and delay it."
So, whether you decide to enjoy a warming mug of green tea in the morning or invest in some skincare products made with green tea extracts, this is one of the best natural ways to give your skin a youthful appearance.
Jojoba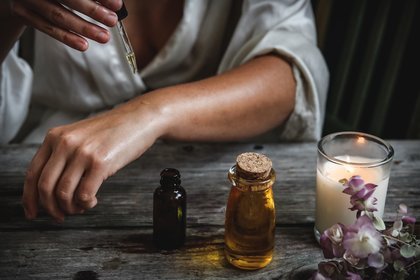 The seed from the jojoba plant is made into an enriching oil for the skin that has excellent anti-ageing properties. Compared to other oils, you're likely to find it sinks into your skin much easier, making it one of the most hydrating oils out there. It's full of nutrients, including Vitamin E, which is known for treating skin conditions including acne as well as healing scars and minimising sun damage on the skin.
We asked Rachelle, a therapy and wellness coach from The Health and Wellness Grid, for her anti-ageing advice: "I'm a great fan of enriching oils such as avocado and jojoba and I also love essential oils for their ability to improve skin and mood! When I was a teenager, I used to religiously cleanse, tone, buff, exfoliate and moisturise with conventional products. I'm sure my skin feels softer now in my 40s than it did back then! I'm eating more healthily and drinking more water, so I'm convinced it all helps."
Pomegranate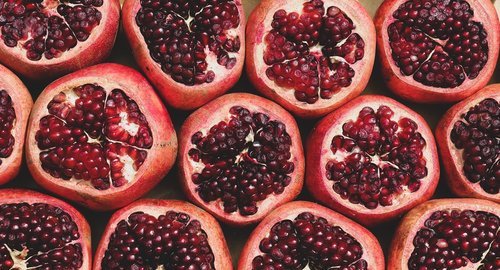 Not only are they a tasty snack, but pomegranates can also have some fantastic benefits for your skin. According to Women's Health, this superfood is great for cell regeneration and collagen production, a key factor in maintaining the skin's firmness and smoothness. When made into an oil, pomegranate's antioxidant qualities are the perfect preventative to ageing.
Seaweed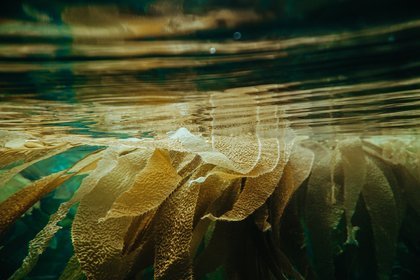 Seaweed is a skincare ingredient perfect for those who have a combination skin type, but you'll notice it also brings some other benefits, one being the reduction of fine lines and wrinkles. It may not come as a surprise that seaweed is great for adding a boost of hydration into your skin, giving you a youthful glow, without leaving an oily residue. It can also be used to help combat acne and rosacea.
Ginger
As well as being used in delicious baking treats, ginger can actually help reduce the signs of ageing as it contains over 40 antioxidants. The online resource for beauty and skincare Byrdie suggests on their website "Whip up a biweekly mask of equal parts grated or powdered ginger, honey and fresh lemon juice. Leave it on for up to 30 minutes and then rinse off to reveal radiant skin."
Rosehip and bakuchiol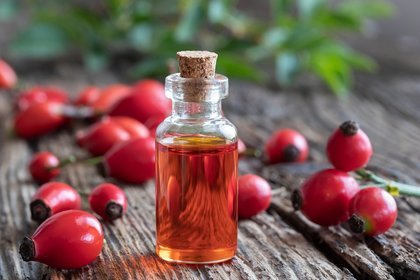 Packed with antioxidants and essential fatty acids, rosehip oil has a number of benefits for your skin. It is well-known to fight wrinkles and help the skin have an overall blemish-free appearance.
This is another recommendation by Petra from Be Healthy Now, who tells us: "I would also recommend you get yourself a good quality rosehip oil as it can be used in many different ways, not just to smooth out fine lines.
"Make sure you also buy face creams and oils that contain antioxidants such as vitamin E, A and C as these can do wonders for your skin. Just make sure these are naturally derived, such as from the rosehip plant."
We also spoke to Natasha Kendall, a beauty blogger, for her anti-ageing advice: "Rosehip oil and bakuchiol oil are amazing when you're looking for natural solutions for your skin. My top favourite products for plumping and hydrating my skin! It helps so much to know exactly what's going on my skin. I don't see anything wrong with man-made products, but I love incorporating natural oils onto my skin, too.
"Bakuchiol oil is a natural alternative to traditional retinol and I find that it's much gentler on my skin. You can buy them anywhere and that's what I like about them - they're easily accessible, affordable and sold by lots of brands. I currently use the Ordinary's rosehip oil and Bybi Beauty's bakuchiol oil. I love to swap and change though as often I get sent new variations and blends to try as a blogger."
Becky from The Lifestyle Blogger UK also recommended this anti-ageing formula: "I love to include things like coconut oil, argan oil and rosehip oil in my skincare products, particularly in my body lotion as it makes my skin feel super hydrated, soft and so smooth. I will also add in lemon essential oils."
Top tips for anti-ageing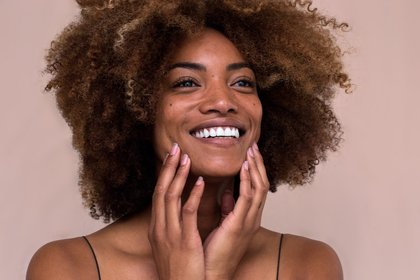 As well as taking notice about what ingredients you are applying onto your skin, there are other tips you can follow to help look after your skin and keep it glowing.
Less is more
With countless products promising to improve the health of your skin, it can be hard to find one that works for you. However, these products are often packed with chemicals, some of which will do the opposite of what they advertise. The best thing you can do is to try to keep your skincare routine as simple as possible.
Rachelle from The Health and Wellness Grid explains: "When reading labels, I prefer a 'less is more' approach! I first became aware of the importance of skincare when pregnant with my daughter. It was then that I learned that up to 60% of what we put on our skin can end up in our bloodstream, so I switched to more natural products. It was a steep learning curve because not many companies were offering truly natural products back then and I was definitely after something 'fringe'."
Apply sunscreen every day
It's easy to remember to apply SPF when the sun is shining in the summer, but less so on a rainy winter's day. However, even when there's no sun in sight, the rays can damage your skin, which is why it's a wise idea to incorporate sunscreen in your everyday skin routine. This doesn't mean you have to dig up the sunscreen leftover from your holiday, as plenty of skincare and makeup products out there include SPF within their product.
Petra from Be Healthy Now adds: "To keep your skin looking young for longer, it's very important you protect it from harmful sun radiation by applying a good quality SPF sunscreen before being exposed to the sun."
A healthy lifestyle
You can make a huge difference to your skin by leading a healthy lifestyle. By eating a clean and vitamin-rich diet, your skin will reap the benefits. Rachelle from The Health and Wellness Grid says: "It's also important to remember that you 'are what you eat', so eating good quality fats and oils such as cold-pressed olive oil, oily fish and avocados, drinking plenty of water and eating a rainbow of fruits and vegetables every day can help. It's also important to make time to unwind, relax and sleep well - our 'always on' culture is doing our skin no favours!"
Petra adds: "You should also look at your diet and increase the amount of antioxidants you consume daily - you will find these in fruits, vegetables, tea, nuts and even beans."
Every person's skin is different, so there is no one-trick-fits-all solution to anti-ageing. However, the natural ingredients in this guide are well worth a try until you discover the way your skin can glow. If you want to treat your skin even further, browse our eco-friendly spa breaks and enjoy ultimate pampering.