Tips for transitioning back into working life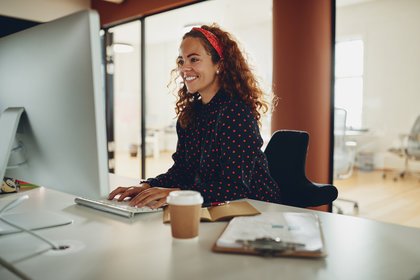 Whether you've been on furlough, working from home or out of work for personal reasons, the recent working landscape has certainly been very different from what we are all used to. Now, months down the line many people are starting to buckle up for a return to work. But, after a long break away, what's the best way to transition back into a working routine?
In this article, we explore some useful tips that can help you transition back to working life with ease and even hit the ground running.
Start your working routine early
It makes sense that with a change to lifestyle, you may have adapted to a new routine. Although this is wonderful for your time at home, it may make transitioning back into a more 'normal' routine a little tricky, especially if your sleeping times have changed.
In order to smooth out the transition, try to emulate your 'normal' working routine in the lead up to your return to the office. This way, your body will have time to adapt, and you'll be able to get into the swing of things, putting you on the front foot for your return.
Allow yourself time to relax and de-stress
The world is in an incredibly uncertain period, and as such it makes sense that you may have felt stressed and overwhelmed. By transitioning back into working life, especially for those who have been on furlough or not working, being kind to yourself is important. Likely, you'd have never experienced such a large time away from the normal working life in adulthood and getting used to being back can take some time.
Because of this, it's imperative you allow yourself time to relax and destress. Perhaps you can start meditating in your downtime? Or, if you are someone who enjoys exercising as a form of relaxation, there are some wonderful yoga and Pilates workouts you can do in your home to save you needing to add a trip to the gym into your day.
If you have time, treating yourself to a trip away is a great idea. For months now many of us haven't been more than a few miles from our homes and getting away from everything can be great as a mental cleanser. Plus, with our 2 for 1 spa days in West Yorkshire, you can bring a partner or friend and enjoy it with someone you love.
Evaluate your time in lockdown
It's only natural to want to hit the ground running when returning to work from lockdown. However, there is plenty to be gained from evaluating our time during lockdown. For many, working from home is a new prospect and they may have discovered some things about their working habits and style they never knew before.
When you return to the office, take these learnings to your line manager to see if they can be used to improve performance moving forward, you never know, you'll likely not be the only one who will be looking for a few changes to the normal working day.
As well as that, ask yourself what didn't work. Especially if your business plans to continue with working from home in some capacity, discuss what could help get more out of staff, or what systems you may have in place that you found to hinder rather than help.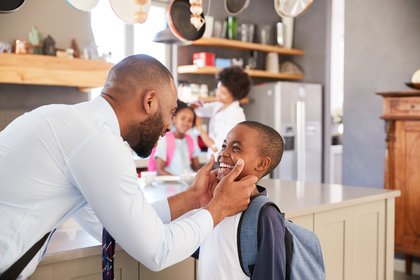 Be open and honest with others
The current global situation is one that most people have never experienced, and never thought they would experience. It's not something anyone managed to prepare for, and because of that, it can leave some lasting emotions. It's important, in this time, to be open and honest with those around you and how you are feeling. This transparency can mean that not only can people step in to help you should you need it, but you also know how those around you are doing.
Discussing the benefits of connecting, mental health charity MIND explains: "There is strong evidence that indicates that feeling close to, and valued by, other people is a fundamental human need and one that contributes to functioning well in the world."
Knowing how the people who surround yourself with are doing and feeling can help bring stress levels down. And, letting everyone have an open form of dialogue can be relieving, especially to those who don't feel as though they have people in their lives they can open up to about their concerns or fears.
Plan a break
Returning to work, especially if you've been on furlough or have taken time out, can feel like an overwhelming thing. And however much you might love your job, being able to have a break every now and then is a great thing. If you know you are returning to a fast-paced lifestyle, why not try and plan a break in to work towards?
When discussing the benefits of taking a holiday on mental health, Bupa explains: "Everyone needs time to rest, relax and recharge their batteries. However much your direct reports might enjoy their jobs, it's good for them to get away and have a change of scenery from time to time. Having a good work-life balance will help them to avoid work-related stress and burnout. And for all of us, spending time away from work with the people we love is very important for good mental health."
Whether this is a longer holiday, or just a long weekend, knowing when you'll be able to have some downtime and decompress can really help you. This can help you when you feel as though you may be putting off chores at home, wondering when you might see loved ones and are just looking for a bit of a break.
Tips for transitioning back into working life:
- Start your working routine early
- Allow yourself time to relax and de-stress
- Evaluate your time in lockdown
- Be open and honest with others
- Plan a break
We hope these tips can help you get back into working life with ease. When you are ready for your planned break, we will be here. So, why not come down and enjoy a relaxing spa break in Yorkshire?