The many benefits of a massage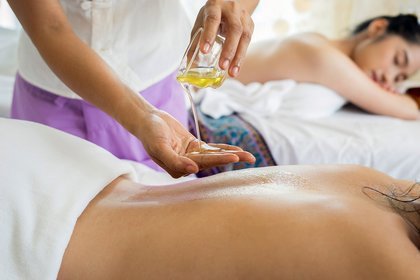 For a good many people, finding time in August to relax isn't easy – especially if you have school-age children. With the school holidays in full swing, we spend more time entertaining and even chasing after the kids than we do truly getting the chance to unwind.
Maybe it is time for you to get a relaxing massage.
If you are in the 'County of York', enticing Yorkshire spa breaks are literally right around the corner. For a Decleor aromassage, deep tissue muscle massage, back relief therapies and hot stone experiences, there is surely a treatment available to help put the stress behind you.
Reasons why a massage from licensed and experienced hands can benefit you
Deep tissue muscle relief
Stress can hurt you. It has been established that unresolved stress can do major damage to mental and physical health. According to the NHS, stress can affect how you think, feel and behave. It also can change how your body works. Symptoms of stress include loss of appetite, lack of concentration and problems sleeping. Deep tissue massages have been proven to help ease stress.

Muscle aches and over-use injuries like plantar fasciitis and lower back pain can adversely affect your daily routine. Most just keep going, but with the help of a trained masseuse, these aches and pains can be treated with deep tissue massage. These massages also have benefits in increasing mobility and may aid in better circulation and lowered blood pressure.
The power of aromatherapy and heat
A recent study conducted at the University of Northumbria and published in the National Institute of Health have shown certain essential oils used in aromatherapy can positively affect mood and cognition. It is believed the sense of smell can serve as a catalyst for certain chemical changes in the body that provide a feeling of relaxation and tranquillity.

By combining the positive effects of aromatherapy with hot stone techniques, relaxation is just a well-managed spa break away. The hot stones help to expand blood vessels in key body locations. By encouraging better circulation, the stones can offer the effect of a sedative that can relieve chronic pain, reduce stress and promote deep relaxation.
SEE ALSO: Preparing for your spa treatment
For more tips and advice, make sure to visit our blog and learn about our spa treatments before your visit to Titanic Spa.