The health benefits of using a sauna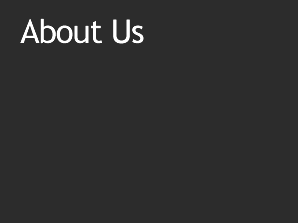 Many of us love a good sauna. Whether it's after an energetic swim or during a visit to our favourite spa, it's a great way to unwind and relax our bodies. The
Evening Standard
has recently put together a piece delving into the health benefits of saunas, particularly emphasising Finland's embracing of the treatment.
Written by Laura Hampson, she starts of by mentioning that: "the Finns have been doing saunas right for centuries… there are even more saunas than cars in Finland and they're a crucial part of its citizens' day-to-day lives."
In 2015, as Hampson mentions, there was a decade-long study that presented some very interesting findings, revealing some significant health benefits for those that regularly use a sauna:
"The more saunas Finnish men and women took per week" Hampson writes, "the longer they lived", adding: "Let it be known that the Finnish have the highest life expectancy in the world."
In the article, Gemma Clare, Holistic Health Specialist & Skin Expert, told the Standard about what saunas do to our bodies to make them so beneficial:
"Saunas improve the blood circulation in the body and skin. This increases the oxygen and nutrient supply to cells, and the cell's metabolic rate (involved with detoxification), which naturally slows down as we age.
"If you have sluggish circulation then a weekly sauna could help to eliminate toxins and achieve glowing skin (always moisturise the skin after you sauna). There is also some evidence to support the health benefits of regular sauna use, including increased heart and brain health. Depending on the benefits you want to achieve will determine the frequency and duration of sauna use. Always check with a health professional before using a sauna as certain health conditions and skin types are contraindicated."
The Benefits
Why not try and recreate your own spa or sauna experience at home? Read our article about
practising wellness at home
and get pampred in the comfort of your own home.
There are myriad health benefits to using a sauna, as those that enjoy
relaxing Yorkshire spa breaks
will surely have experienced. The Standard article lists some of the virtues as:
•
Soothes aches and pains
For the full list of benefits one can receive from a sauna, make sure to check out the full Standard
article
.