How to practise wellness while spending more time at home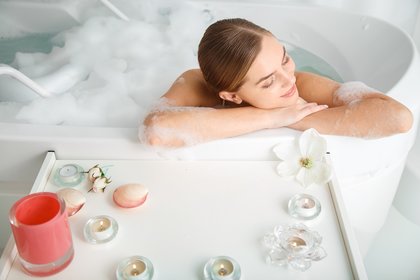 Looking after yourself is important but when you can't get out and about, or enjoy your normal pampering excursions, what's the solution? When booking spa breaks in Yorkshire isn't an option, fortunately, there are ways to give yourself some TLC at home. In this guide, we have compiled a selection of tips on how to practice wellness when spending more time at home. From making sure that you decompress at the end of the day to scheduling time for some self-care, you can ensure you are treating yourself right even when isolated at home.
Replace your commute with self-care
If you are stuck at home and are no longer making your daily commute to work in the morning, why not consider filling this time with some self-care? Instead of sitting on the train or behind the wheel of your car, you can start your day off right, chilling out, and preparing yourself for the day ahead. Meditation and breathing exercises are just a couple of excellent options to consider. Breathing exercises are a key part of yoga and it is all about connecting your mind and body.
Lizzie from lifestyle and wellbeing blog Lizaboo suggests: "Make wellness part of your every-day routine at home, this way you'll always have something to look forward to in your day. This could include making yoga and meditation part of your morning routine, or always ensuring you have a nice long bath in the evening to unwind."
To further achieve this aim, Sue from the lifestyle blog Sizzling Towards 60 & Beyond recommended the following when speaking to us: "I find that creating a special area in your home that you can call your 'happy place' is a great benefit. It might just be a corner where you can relax, meditate, listen to music or read a book. To complete your 'happy place', add perfumed candles, a plant, a favourite framed quote or photos or other personal items that bring you joy."
Create a "master plan" of activities
When spending more time at home, many can find it hard to adjust with the extra free time on hand, now that work and social gatherings aren't an option. Sue says that creating a "master plan" of activities will be a great help:
"A good way to bring structure to your day is to create a master plan that incorporates activities from each area of your life. This would include categories such as health, relationships, self-development, chores, and relaxation. You can design the categories that fit with your life. Once you have a master list, each day, select two items from each category to be completed.
"You will feel productive, but life will also be filled with variety. Don't forget to make time to relax and be in the moment. Now is the perfect time for self-reflection and determining what you really want in your life and what things are holding you back from living a happy and contented lifestyle."
Take time to decompress at the end of the day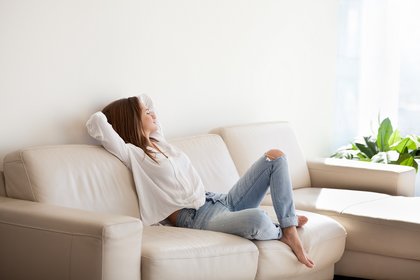 Keeping work and leisure separate couldn't be more important. If you are currently working at home, you might be discovering that it's hard to turn off at the end of the day and leave it all behind. So, it's important, once you're finished working for the day, to take time to decompress before moving on with your evening. Failure to do so can lead to tension and stress, which can even negatively impact your sleep – a process that is essential for our wellbeing. Put your work stuff away, sit down somewhere comfortable, and take a few minutes to unwind, breathe, and then enjoy your evening.
Get some fresh air if possible
Sometimes it's not possible for us to get outside but if you are able to, it's important for your overall health and wellbeing to get some fresh air every day. Jennie from the lifestyle blog, Life Styled by Jennie, shared with us: "I make sure to go outside daily. Either for a run, a workout or a long walk. Fresh air and exercise do wonders and it's great for clearing your head and taking your mind off things. The fitness is an extra bonus."
Getting a daily dose of fresh air can reap all kinds of benefits, including helping your digestive system, improving blood pressure, strengthening your immune system, and making you feel happier as oxygen increases serotonin – known as the happy hormone. More oxygen in our lungs can also result in greater brain functioning. So, give yourself an overall wellness boost each day by stepping outside for a little – even if it's just for a stroll around the garden.
Create an at-home exercise routine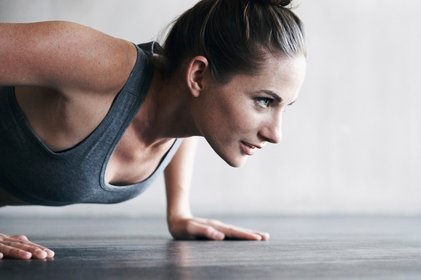 It can be tempting when stuck at home to simply lounge on the sofa all day, watching Netflix and surfing the web, but your body won't thank you for doing so. You don't have to have access to a gym to be able to exercise, however. Try creating your own personal at-home exercise routine. It doesn't have to be anything crazy but a daily routine of simple exercises – from push-ups and sit-ups to squats and lunges – can have an impact.
With exercises like these, you don't need to worry about equipment either – another added bonus. Ace Fitness has a great list of exercises to consider, explaining that by "using only your own body weight, these versatile moves can help you create a total-body at-home workout that fits your needs and abilities."
Your fitness will, of course, benefit, and you will gain a mental boost at the same time thanks to mood-boosting endorphins.
Make your routine sacred
Creating a routine and sticking to it is something Amy, from the lifestyle, food, and fitness blog Amy Cousins Life, highly recommends. Sharing her top tip with us for wellness at home, she says: "My top tip for practising wellness at home would be to make your routine sacred and stick to it as best you can. Set your alarm for your normal time, change out your pjs and shower every day. Set your workspace away from your bedroom so you disassociate work from that area. Sleep hygiene is really important especially at this tricky time."
Be mindful of what you eat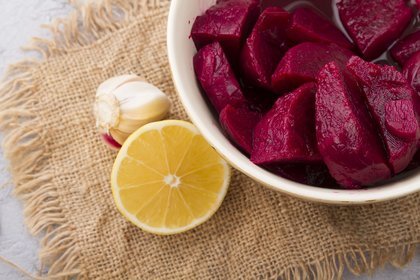 If you find yourself constantly drawn to the snack cupboard when you're stuck at home, you are certainly not alone. It can be all too tempting to gorge on these mood-boosting comfort foods which are often not very good for our bodies. As a result, it's important to be mindful of what we eat during this time. The best option is to not stock up on an excessive number of treats – which takes away your ability to feast non-stop. Instead, stock your cupboards with healthy and nutritious foods that can help with emotional stress, only occasionally going for something naughty now and then.
Amy Cousins has a few tips to share for those worried about their diet when stuck at home: "My number trick for this is to make sure you listen to and honour your hunger. If you're hungry, fuel your mind and your body. Even if you feel like you are doing less, you still need to eat. Little and often works for some and if that works for you, go with it. If you're a 3-meal a day kind of person, do that! Having breakfast lunch and dinner at the same time everyday also helps with routine and stops your mind wandering to the next mealtime."
Schedule in an at-home pampering session
We can all let events get the better of us – even ones that are totally out of our control. Therefore, it's key that we make time to give ourselves a bit of a pamper. While a soothing spa treatment is ideal, when stuck at home, there are some self-care options available.
Jennie from Life Styled by Jennie told us: "I love mini pampers at home. Anything from putting on a full makeup/looking pretty in the house and a makeup-free day after a face mask to painting your nails and having a bubble bath with a drink in hand. Anything to make you feel good!"
As Jennie suggests, you could consider dipping into a relaxing bubble bath each evening – lighting the room with scented candles while listing to calming music. You could try exfoliating, meditation, or giving some at-home aromatherapy with essential oils a go. This last option is something Lizzie from Lizaboo highly recommends:
"I always highly recommend using essential oils at home to recreate that spa-like feel. I adore massaging lavender and calming oils into my feet before bed as it really helps to relax me before my head hits the pillow. Plus, I always remove my make-up before bed and give myself time to really enjoy my skincare routine, smelling all the products and massaging my skin. It's small things, but they make a big difference."
Whatever you decide, scheduling in some me-time as often as possible will help you put any stress behind you and emerge rejuvenated.
Tips for practising wellness when isolated at home
- Replace your commute with self-care
- Create a "master plan" of activities
- Take time to decompress at the end of the day
- Get some fresh air if possible
- Create an at-home exercise routine
- Make your routine sacred
- Be mindful of what you eat
- Schedule in an at-home pampering session
We hope that these tips have given you a few helpful ideas for how you can start practising wellness at home. Just because you can't get out as much doesn't mean your body, health, and wellbeing has to suffer.
For more tips, articles, and advice, make sure to check out our blog.