The 6 best beauty and fashion trends this summer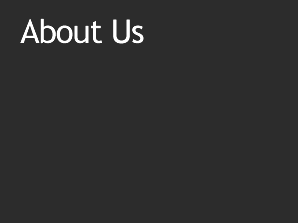 At Titanic Spa, we don't just offer
spa weekends in Yorkshire
, we also love to keep up with the hottest fashion and
beauty trends
! And with summer here in all its glory (and in no rush to leave either!), we've put together a list of our 6 favourite beauty and fashion trends and how to get the look for yourself.
"This summer in particular is all about having a fresh, radiant, natural-looking skin base," says Laura Pearson Smith,
A Life With Frills
blogger. "
Say bye to heavy contouring, and hello to soft, glowing skin that looks as if you've put in no effort at all.
"
This 'no make-up' look has no doubt been inspired by some of the stunning, stripped back magazine covers we've seen from both
Christina Aguilera
and
Ariana Grande
recently, and not to mention
Megan Markle's
sophisticated, natural look on her wedding day.
But how can we achieve this look ourselves? Laura says, "
Stick to cream and liquid-based products, choose skin-perfecting, light foundations and concealers, and use Illamasqua's Radiance Veil to add a gorgeous glow
". There's also tons of tutorials out there that can help, like this one from
Beauty and the Boutique
.
2. Supplements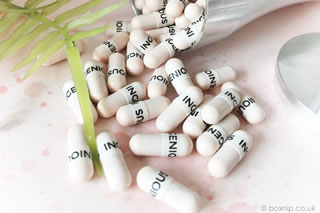 Image Credit: Boxnip.co.uk
Something you may have seen floating around Instagram in recent weeks is hair, skin and nail supplements.
Boxnip
blogger Sarah is loving their comeback into the beauty industry. "It's something I'd never considered taking before but it definitely seems to be a trend this summer, so I decided to jump on the bandwagon to see what all the fuss was about. I've been using
Ingenious Beauty Ultimate Collagen+ capsules
for over 2 months now and I have really seen a difference in my skin, nails and hair. My skin texture has never looked so good since taking these supplements. I can definitely see why these types of supplements have fast become so popular."
Supplements promising to offer luscious locks, strong nails and glowing skin are not new, but they seem to have been given a much-needed reboot into the 21st century, and are establishing their place as a must-have beauty product this summer.
3. Shampoo Bars
With everyone looking to do their bit for the earth, shampoo bars have become a fantastic trend this summer to keep your locks clean and bouncy all the while reducing your plastic usage.
Shampoo bars have been around for some time, but only recently have they become more popular with companies like
Lush
,
Friendly Soap
, and
Christophe Robin
finely tuning the recipe and giving these little eco-friendly bars the promotional boost they deserve.
Chickpeas & Understanding
blogger Linnea gave the Lush shampoo and conditioner bars a whirl and was pleasantly surprised with how well they worked on her long, thick hair. "I was a bit unsure what to expect from these bars, as I have pretty grease prone heavy hair. To be fair, it took a few washes to get a good technique (I found that rubbing the bar straight onto damp hair creates a better lather than first rubbing it between your palms) but now, a few washes in, my hair is just nice smelling and fluffy. It also feels smooth and moisturised even when I forget to add conditioner in."
Linnea also said the Lush bars supposedly last up to 80 washes – much longer than a bottle of shampoo, and are the perfect travel companion because you don't need to keep them in a container. Linnea also loves Lush's eco-friendly approach to packaging the bars. "If you purchase the bars straight from a Lush store, they are cut and handed to you naked. If you were to order online, they arrive wrapped in paper. I adore this concept on saving in on single use plastic bottles."
4. Smocked Tops & Dresses
Fashion-wise there's lots of different trends cropping up this summer, with smocked clothing being one of the most popular. These cute little tops and dresses are straight out of the 90s, and although they make the occasional appearance on our retailers' clothing rails, they have now come back in full force for summer 2018.
Savo + June blogger Anastasia can't help but love the return of this fashion trend: "This summer one of my absolute favourite trends is a little smocked detailing. I have been seeing this trend everywhere whether it is a feminine crop top or a layered dress, this trend is everywhere and I am jumping on the bandwagon!"
Whether you're hitting the bar or the beach, a smocked top is super versatile as it can be dressed up with a midi skirt and chunky jewellery or dressed down with some mum jeans and trainers. If you're looking to get your hands on something smocked, we are currently loving
H&M
's range of smocked tops, skirts and dresses.
5. Activated Charcoal
This trend is everywhere! From detoxifying face masks to teeth-whitening toothpastes and powders, activated charcoal is one of the hottest beauty trends of the summer, with people even incorporating it into their daily meals. But why do people love it so much? And how does it work?
According to
Lady Wimbledon
blogger Sisley, "Activated charcoal is made using carbon, which is combined with gases and exposed to very high temperatures. Through this activation process the carbon develops pores which are believed to 'catch' chemicals and toxins in your body." This process is what gives activated charcoal its detoxifying properties and helps leave your skin cleansed and supple and your teeth squeaky clean and sparkly.
If you're looking for a whole range of activated charcoal beauty products, one of the most popular brands on the market is
Pro Teeth Whitening Co
., which offer a range of toothpastes, teeth whitening strips, stain removing powders, mouthwash and more.
The Body Shop
also offers a great purifying mask with activated charcoal sourced from the Himalayas that promises to make your skin glow – perfect for when you want to go bare-faced in the sunshine.
6. Hair Accessories
What happened to the days of rocking a crocodile clip or a zig zag hairband? Hair accessories have been on and off within the fashion scene in recent years, but worry no more, as it appears they're making a long-awaited comeback.
The scrunchie has been a staple hair accessory in recent years with the influx of 90s fashion materialising again, and although late to the party, it appears this time head bands, metal hair clips, embellished hair pins and crocodile clips are back.
Fashionista
has a great list of super cute and chic hair accessories to try while this trend is hot and fresh, and also details how appearances of banana clips and hair grips at the 2018 Golden Globes and Alexander Wang's Fall 2018 show have played a part in their return.