New Year's Detox Skincare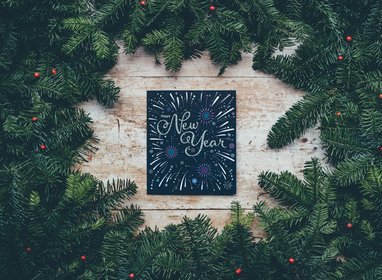 The hangover from a few days' indulgences over Christmas can leave our skin a little lacklustre in January. Fortunately, there's hope – a few home remedies and a professional spa treatment will have your exterior up to scratch in no time.
Complexion complexities at this time of year are enough to have us booking a spa to hole up in for a day or two. Before you take drastic measures, however, first establish the kind of treatment your skin will benefit from most. There are a few tricks you can try from home first and these will help to prepare your skin for a day at the spa.
Skin Thirst Quenchers
Drink plenty of water. Everyone knows it, few of us stick to it, but drinking just over two litres a day is a simple, effective way to flush out toxins and other bad things that clog up our skin. Drinking water is the oldest trick in the book and with good reason; it's great for our looks but even better for our overall health. It's also worth curbing your caffeine intake in the build-up to a spa visit, this should help maintain a natural sleep pattern and enough shut-eye equals beauty.
Double Action Cleansing
Ensuring a thorough wash using natural ingredients for skin is always recommended. Getting rid of any make-up or grime properly at the end of the day can reduce skin congestion meaning less irritation and fewer breakouts.

Put those Christmas vouchers to good use and invest in a good quality cleanser and cloth. Something foaming is best for problematic skin and cleaning your face twice is good practice, as the first time merely scrubs away immediate dirt and pollution. The second go is a deeper, more nourishing cleanse for your complexion.
Call in the Professionals
Once you've fine-tuned your daily routine, it's time to eliminate skin issue with quality treatment. Take a spa break to Yorkshire and consult with a trained professional, they'll be able to advise you on the best facial for your skin type and complaint to get your skin back to a state of perfection for 2016.