New treatment method customises the spa experience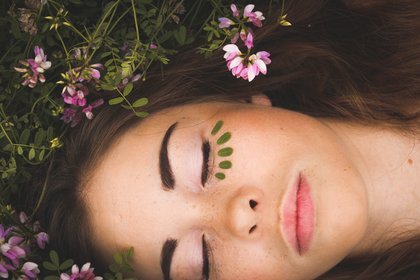 The spa experience is changing as therapists offer a more flexible and personalised approach to treatments.

Long gone are the days of ordering your therapy sessions according to a specific list, supposedly. The latest trend in detoxifying is all about opting for a 'tailor-made for me' approach, offering up your skin complaints and letting your therapist do the rest so you can lie back and relax at your chosen spa.

It seems health and wellbeing treatments are evolving and you may well undergo a new kind of spa break next time you visit a resort. The new method provides a more social encounter, customised to your individual beauty needs.

Typically, this new spa treatment method begins with a personal consultation so that therapists can assess the needs of their visitors. With this guidance, the therapist then sets to work creating the best bespoke session for you in what is being called therapy 'freestyling'.
SEE ALSO: Preparing for your spa treatment

Industry insiders are divided about the benefits of custom spa experiences.

Heading up Asia MSpa International, Kathryn Moore said: "For the therapy to be effective, our treatments are set around strict protocols. We do not allow for general freestyling as we need to provide a certain level of consistency to guarantee the results that we base our reputation on."

On the other hand, another spa director, Shelley Hepburn, acknowledges the added complications but is quick to defend the innovative treatment method: "Nothing is simple when you offer customised treatments – we're not booking back-to-back straightforward services…Although it takes a lot more organising, it's worth every penny."

From customised aromatherapy oil blends to facials designed for your particular skin type, spa treatments are getting a personalised makeover. It makes sense; after all, we're all individual in our preferences and beauty needs.

Next time you escape to for a spa weekend in Yorkshire, consider letting someone else do all the hard decision-making, building a bespoke treatment as unique as you are.