Celebrity facial treatments to get the Oscar glow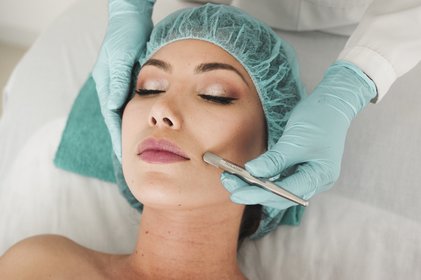 With the award season coming to a close it's the perfect time to master the celebrity secret of achieving the perfect 'golden glow'. With the Oscars having passed, many are looking to achieve perfect, smooth skin in the run-up to summer and are copying the tricks of the A-List.

Here are some of the treatments that celebrities swear by in the weeks prior to walking the red carpet, and with similarly amazing results being offered closer to home at our spa in Yorkshire, you won't have to pay the Hollywood price tag!
Liquid Gold Facial
A-list fans? Gwyneth Paltrow, Jennifer Lawrence, Drew Barrymore

Sonya Dakar Skin Clinic in Beverly Hills is the home of the Liquid Gold facial. The salon's signature NutraSphere Organic Omega Booster (liquid gold) treatment covers the face in a gold mask and sheets of real 24 carat gold. When the mask has been applied it is exposed to an oxygen treatment and a right light therapy so the gold minerals penetrate the skin. The Liquid Gold facial will reduce lines and wrinkles, making the skin appear more smooth and youthful.
Triple Crown Facial
A-list fans? Charlize Theron, Dakota Johnson

Los Angeles-based Joanna Vargas opens up her doors to A-list clientele the week leading up to the Oscars. The treatment aims to reduce puffiness, tone facial muscles and tighten skin immediately using mild electrical currents. The treatment also results in a more defined jawline, leaving your cheekbones even more pronounced, and refreshed, awakened eyes.
Global Anti-Age Treatment
A-list fans? Jennifer Aniston, Sandra Bullock, Ellen DeGeneres

The aim of this treatment is to naturally tighten and contour the skin, whilst stimulating new cell production and increasing blood circulation. A dry contouring massage will firm and lift the face, and a mixture of intensive serums and creams will boost cellular renewal, resulting in beautiful, radiant skin.
SEE ALSO: How to take care of your skin after your facial

For those who aren't planning on a trip across the pond, Titanic Spa offer a fantastic range of facials and other beauty treatments that will replenish, renew and rejuvenate the skin, leaving you feeling like an A-list Hollywood actress!

View our treatments