The best spring botanicals for skincare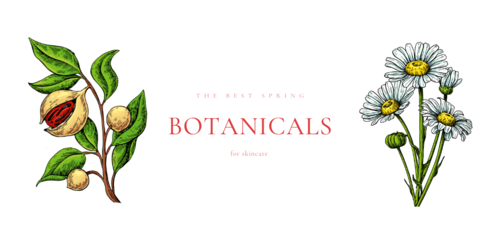 Spring has sprung and it's time to rethink your skincare regime. During the cold winter months, it is likely that you'll have developed a routine that works best for you. The harsh outdoor conditions can reap havoc on your skin, causing breakouts and dryness. Whereas a heavy-duty moisturiser is required as a minimum, a variety of luxuriously thick serums and gentle foaming exfoliators can also come in incredibly handy during this time.
Whilst you may juggle a cocktail of organic skin care products at first, it is likely that you'll settle on a few that work best for you, nourishing your skin whilst boosting your self-confidence. Upon figuring out your holy grail of winter skin goodies, you'll be able to form a routine that targets your problem areas and, for the rest of winter, is reliable. However, like all good things, your winter skincare regime must come to an end and now that spring is underway, it's time to rethink your strategy.
We spoke to Wendy Stirling of Botanicals Natural Organic Skincare, who shared this about the benefits of botanicals with us: "Up to 60% of what is put on the skin is absorbed into the body. Using 100% natural skincare that uses the pure power of organic ingredients is, therefore, better for our health and beauty - especially if the skin is sensitive. Organic ingredients are proven to deliver higher levels of antioxidant benefits and lower levels of toxic heavy metals. Soil Association certification also confirms skincare meets the strictest standards for organic purity and integrity. That means no pesticides, genetically modified ingredients, hormone-disrupting chemicals nor other toxic chemicals. I love the nourishing, nurturing nature of shea butter, cocoa butter, jojoba and avocado, anti-ageing rose, rosehip, green tea and soothing chamomile and lavender. "
The varying weather conditions of spring can be incredibly problematic for your complexion. The rollercoaster of temperatures, as well as unpredictable levels of humidity, means that the face wash that was working for you during the height of January is now leaving your skin looking a little lacklustre. Whereas a spa break in Yorkshire might inject a bit of life back into your appearance, you'll need something with a bit of longevity. Plus, as it does begin to get warmer outside, it is likely that you'll need lightweight products that leave your face feeling refreshed. This is where botanicals come into play.
If you look at the range of products that you're currently using, it's probable that you are using a few that list botanicals in their ingredients. A botanical is a plant that has been used typically in cosmetics or for medicinal purposes. Not only is the use of botanicals bound to be friendlier towards your skin as it lowers the possibility of your facewash being loaded with chemicals, but they're also perfect for spring! We've taken a look at some of the most frequently found botanicals in skincare to discover what makes them a welcome addition to your skincare regime this season.
Chamomile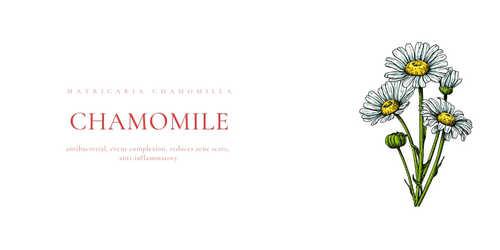 Chamomile tea is fantastic at soothing both the mind and body. According to beauty brand Perfect Image, it is a great "anti-inflammatory, anti-fungal, antibacterial, antiseptic, and contains essential oils and antioxidants. Additionally, chamomile is hypoallergenic and helps to reduce skin irritants by neutralising free radicals."
The flower is most commonly used in tea, which can be made from brewing the head of each plant. However, using the plant as an oil allows it to be added to most skincare products in order to achieve the desired results. Because of it being able to assist with many skincare problems, people with conditions such as eczema and psoriasis can benefit from using skincare with the addition of chamomile. However, moisturisers and lotions with the addition of this botanical can also help to subside the pain felt after a nasty sunburn.
Echinacea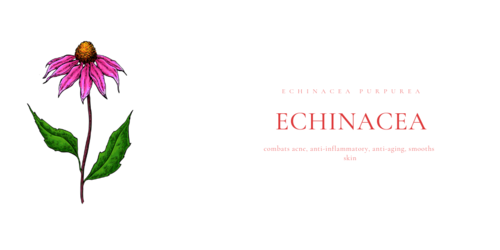 Echinacea is one of the most widely used botanicals. Used to help your immune system fight off infections such as colds, it is also a great addition to your skincare routine, especially if you're struggling to get rid of troublesome spots.
This botanical is great when incorporated into your regime. A great anti-inflammatory, it allows any aggressive red patches to calm, as well as any infections in your eyes that you may have. In a report by Bustle, it was found that "85% of approximately 4,500 subjects found their eczema improved after using echinacea for treatment". As it's rich in tannins, it also works to reduce the size of pores due to being rich in tannins.
Sipping it as a tea is one of the easiest ways to encourage it to work. However, buying it as an extract and adding it to your home-made face masks means that its positive effects will be used exactly where you need them.
Nutmeg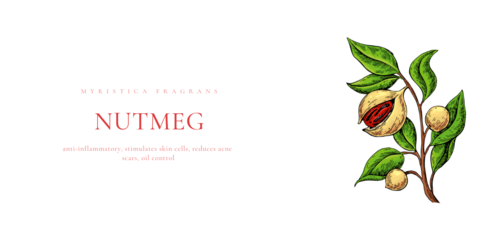 Not only is nutmeg a fantastic addition to your cooking but it can make a massive improvement to your skin when added into your daily routine. The spice has a plethora of properties that can help you to look your best, including the ability to even out pigmentation. Uneven pigmentation is often a sign of sun damage but is also more prominent as you get older. However, you can also make your own facemasks at home as an inexpensive fix.
In addition to areas of uneven pigmentation, you may become more prone to wrinkles as you age. Of course, these are a natural sign of ageing; however, nutmeg can be used to reduce these. Antioxidants are wonderful and should be incorporated into your diet, but they are also good for use on the surface. Due to the ability to fight free radicals, nutmeg is said to regenerate skin cells!
Like many botanicals, nutmeg is a great anti-inflammatory and helps to reduce signs of redness caused by acne. Furthermore, nutmeg is antibacterial, so it can help to kill the cause of acne before a spot has surfaced. As a result, liberally applying a facemask that includes this botanical is the perfect way to ensure that each area of your problematic skin is cared for.
Rose hip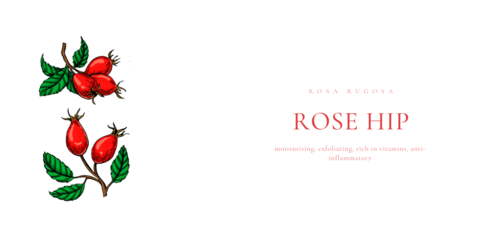 Introducing rose hip oil into your skincare comes equipped with myriad benefits. The oil is saturated with vitamins, meaning that adding only a couple of drops to your daily routine can help to create a glowing complexion. In addition to vitamins, its antioxidant properties can help to repair damage, which is great if your skin has been looking a bit worse for wear recently.
Rose hip is unusual in that it is incredibly moisturising without being oily, which means that all skin combinations can benefit from this. What's more is that thanks to its combination of vitamins and its anti-inflammatory properties, it can be anti-ageing, minimising fine lines and helping to even out your complexion.
The best way to add rose hip into your skincare routine is by purchasing an oil. This way, you can add it into your daily moisturiser or apply straight to your skin, using a couple of drops on the tips of your fingers. Using your fingers, smooth into the skin in a circular motion to help firm your skin, whilst fading any acne scars you may have.