Being an eco-friendly spa takes total commitment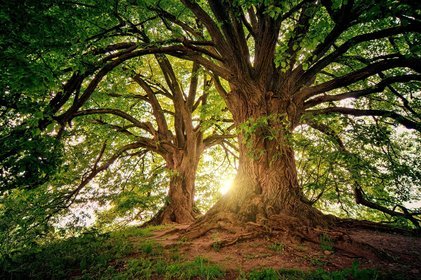 Environmental concern, sustainability and eco-friendly practises have permeated all facets of the modern economy. From food production to the energy sector, a focus on being "green" is important. At Titanic Spa, being distinguished as the UK's first recognised "eco-spa" is a key part of our attention and commitment to our customers.

There are a number of parts that go into creating a green business, and all of them represent a fervent desire to provide our customers with the best health and beauty products that are available – but with a nod towards environmental sustainability.

"The salon/spa industry is one of the strongest industries in existence due to its focus on personal care service. It's an industry that uses a lot of water and energy while releasing a lot of toxins into the air and water streams," said Tamara Jercha, founder of the US-based National Association of Eco-Friendly Salons & Spas. "While many may think sustainability in the salon/spa industry is an oxymoron, that point of view couldn't be further from the truth."

Industry experts agree: in order to create better business practises, spas, consultants, product manufacturers and cosmetology courses need to work together to make the industry more conscious. Spas need to take the necessary steps to do less harm, Jercha said.

"The goal is one of eventually doing more good and becoming excellent stewards of the environment."

A recent study by research company Ipsos Open Thinking Exchange (OTX) found more than half of global consumers are concerned about the number of effort companies are putting in to be more environmentally friendly. There is a balance, however. With only 38 per cent admitting they are willing to pay more for that consciousness, green companies need to reflect value for money as well.

At Titanic Spa – with the focus on luxury spa treatments and inspirational products by Decléor, Elemis Carita and Neom Organics – we have created a unique atmosphere that naturally works with your skin, body and spirit.
Green Building Blocks
At its heart, the spa was constructed to be eco-friendly. A former mill, the spa uses renewable energy systems including solar roof panels. The windows were installed to lower draughts and maintain the building's heat. Energy-efficient lighting and appliances are installed throughout the building. At the heart of any eco-business is a commitment to regular recycling efforts. From recycled paper products to vegetable ink dyes, there are a number of ways we recycle. For guests, as well as those using our spa facilities to stay overnight, we endeavour to recycle as many products as possible.

Client experience is also important in maintaining our green standards. Titanic Spa is lucky enough to have access to its own natural water source – 100 metres below the building. The natural spring water is used to provide our drinking water, as well as water for our pools, showers and ice. The on-site laundry also plays a role in our environmental friendliness. From cooler water temperatures to appropriate detergents and disinfectants, cleaning services must be held to rigorous standards.

Even our food and drink service falls under our green principles. High-quality, locally sourced food rounds out an amazing opportunity for a five-star spa break in the heart of Yorkshire. We continually try to source organic and fair trade ingredients, as well as use in-season local produce to support our local community.
Eco-friendly beauty
Going green is an incredibly hot beauty trend at the moment. More than just a shade of eye shadow, green beauty products offer eco-conscious consumers a choice in their products. There are a number of preservative-free and organic products available to suit your beauty needs.

From alcohol and additive-free balancing toners to organic shampoos and wonderful bath treatments, available products are bountiful. According to American fashion celebrity Lauren Conrad, she was "surprised to find that there are so many brands out there that are doing it right—creating products that are beautiful and effective without the use of harmful ingredients."

According to analysts at Transparency Market Research, the global organic personal care products market will expand greatly over the next five years. In 2013, the global organic personal care products market was nearly £5.5 billion. By 2020, the market is expected to go over the £10 billion mark.
SEE ALSO: Eco-friendly swaps for everyday items
For more tips and advice, make sure to visit our blog and learn about our spa treatments before your visit to Titanic Spa.