Beauty Trends for Autumn 2015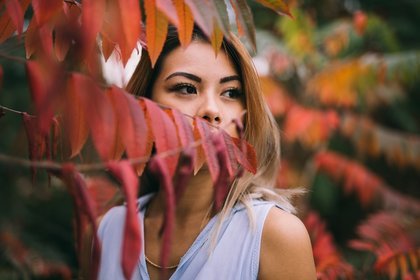 With the early morning chill already in the air, it is time to begin thinking about your autumn beauty regime, and how you are planning on looking fabulous as we inch ever closer to winter.

Maybe you are looking forward to a luxurious spa day in Yorkshire – a facial perhaps to rejuvenate and invigorate your skin. When the treatment is done, show off your perfect skin with the latest makeup trends. Experts are highlighting a number of beauty trends to experiment with this autumn. The key this year is flexibility, as we all know the weather can be so temperamental.

Here are some of our favourite autumn beauty trends:
Make Your Skin Glow
A key trend in makeup this winter will be increasing the ways the light catches your skin. Using an illuminator will give your face that professional touch. Previously, getting the right level of luminescence on your cheekbones took time, practice and a mixture of products. Now there are products like Becca's Shimmering Skin Perfector in Opal and Tony Moly Luminous Goddess Aura Beam. They are easy to blend, and are great at catching the light.
Electric Eyes
Your eye makeup doesn't always have to be complicated. Experts agree it is now time for a simple eye. You don't always need more contouring, an elaborate 3D-shadow job, or a detailed liner. Start with a dramatic black lash line, and accent it with any colour you wish. If you need an attention grabber, maybe smoke it out a little to rev the look up a bit.
Berry Lips
This year, red is by far the hottest colour of the season. In a return to 1940s glamour, all the shades of red are welcomed – from scarlets to garnets. You can pick a darker colour like Black Cherry, but focus on the colour, not the form. Heavily lined or finessed lips are not the focal point at the moment.
Feathery Brows
So many of us are afraid of our eyebrows. Delicate precision and attention to detail were key to the perfect brow before, but this autumn, let your eyebrows be. Let them be themselves. You can add some soft enhancement with a tinted gel to fill any holes and keep things tight.
SEE ALSO: Protect your face as the summer turns to autumn
For more tips and advice, make sure to visit our blog and learn about our spa treatments before your visit to Titanic Spa.