Why you should start massaging your face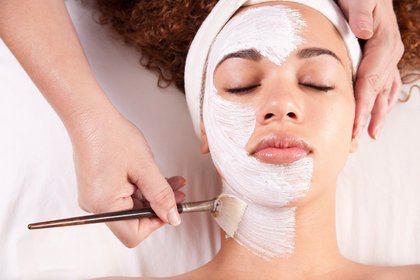 Experts have suggested that facials are the key to maintaining beautiful skin and that their purpose is not only to help you unwind.

Facial massages have numerous advantages, and act similarly to a 'spring clean', removing the build-up of makeup, dead skin and impurities. Carrying out an in-depth skincare regime will enable you to care for your skin, but seeking a treatment from a professional can ensure that your pores are purified and the ingredients in your skincare can penetrate your skin more effectively.

While many people view booking a facial as an indulgent spend, it is in fact recommended to have one a month, as this keeps skin healthy, youthful and fresh. There are many varieties of facials to choose from, dependent on your skin type and requirements, and the majority of these will be available at your nearest spa in Yorkshire. If you have problem skin, you may wish to undertake a number of treatments to solve the initial cause, but after this, once a month should be sufficient to maintain your healthy skin.
Keep your skin looking its best
A monthly facial may not be an option for everyone, and there are a number of ways that you can care for your skin until you are able to book in for your next treatment. Try methods such as exercising regularly, using the correct quality products for your skin type, and wearing less makeup. There is also a way to massage your own face on a day-to-day basis, as suggested by Stephanie Lauren Brown of CAP Beauty in New York, in an article with In Style.

The simple four-step process includes using light pressure to sweep across the temples, and massaging the hollow space between the earlobe and jaw. These techniques can encourage lymphatic drainage and prompts oxygenation of tissues and circulatory stimulation.
SEE ALSO: How self-care can help boost your wellbeing
For more tips, news, and advice, make sure to visit our blog and check out our spa treatments ahead of your break at Titanic Spa.