Why social media is making you unhappy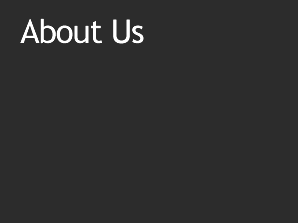 Social media is everywhere nowadays and has become an almost unavoidable part of modern day life. In most cases it has connected people all around the world better than ever before, but just like any new development there are some negatives if not used correctly. Happiness researcher and psychologist Dr Tim Bono
spoke to Healthista
about the potentially damaging effects it can have.
It triggers social comparison
The internet can connect you with people all around the world, and although that is an amazing thing, sometimes it can be a little overwhelming. It's long been known that social comparison is one of the main issues facing people today and social media has aggravated the issue, meaning it's not just the people around you, you can compare yourself to the whole world.
What you can do instead:
Focus on what we are truly grateful for in life, and spend time trying to acknowledge the things around us we sometimes take for granted.
It's addictive
Deep down everyone knows they probably spend too much time on their phone, or on social media, but it's hard for us to stop that habit. It's become routine to get our information about the world and friends through social media, and not having it there gives people a sense of distress or FOMO (fear of missing out.)
What you can do instead:
Try and make yourself aware of just how much time you spend on social media. For example, take the apps off of your phone and vow to only use them on a desktop computer.
It's replacing in-person connection
Although social media is connecting us to more people than ever before it can cause a lack of connection as well. Instead of making time to see people on their birthdays a lot of people will just post something online. Instead of going to see your friend after they take the trip of a lifetime, you can just see all of their holiday snaps online. This ease of connection is stopping real-life experiences.
What you can do instead:
Take some time to see your friends in real life. Instead of just liking their posts or commenting on their pictures ask to see them and hear the story behind the pictures, . A spa break in Yorkshire is a great way to spend some screen-free time with a loved one or friend.
It's affecting your memory
When we spend all of our time trying to get the best shot for our timeline sometimes we miss what is right in front of us. We stop experiencing our adventures because we are trying to preserve them in a photograph, but sometimes it's important to put the phone down and take in your surroundings.
What you can do instead:
Next time you are out enjoying some time with friends or loved ones of course it's great to snap a picture or two, but try and set a limit to how many you take. By doing this you can make sure you'll put the phone down and be in the moment, but still have those treasured snaps for your timeline.
If you are looking to spend a bit less time on your phone and a bit more time on yourself then looking for a
spa weekend
could be exactly what you need to beat the cyber blues and relax.