Valentine's Day gifts for men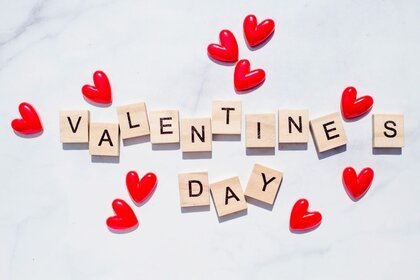 Valentines Day is fast approaching and trying to figure out what to buy a loved one that expresses how much you love and care about them can be a struggle. If chocolates and a card aren't going to make the cut this year, then we hope this article will give you a few ideas. If you're looking to get the man in your life a gift with a little more inspiration, then keep reading for recommendations like spa breaks in Yorkshire and many more, including comments from bloggers and gifting experts.
We spoke to Lucy Taylor who runs the blog Lucy Mary, and she gave us a few initial recommendations for those who are struggling to find a gift: "Valentine's Day is such a lovely day for all couples! If I was to recommend what to buy for your man this Valentine's Day, always focus on what HE likes. Buy his favourite aftershave, take him to his favourite restaurant or buy him something from his favourite brand. If you're looking to do something really special, take him on a spa weekend or go book a picturesque night away in the country. Somewhere where you can really unwind, have some quality time together and just enjoy beautiful country walks in nature. Valentine's Day is the one day of the year that is all about love and happiness, so show it to him!"
Concert or match tickets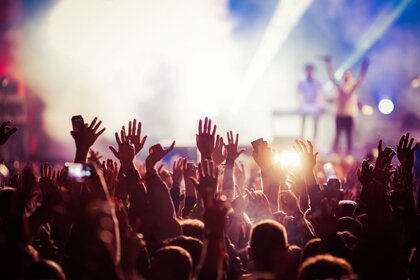 There is nothing more special than buying a loved one tickets to see their favourite band or sports team, although this can be a little more expensive, it'll create memories that will last a lifetime and is something you can also enjoy together. You could pay for two tickets and let them choose who they take or give them the money to choose who they would like to see and when.
Sports tickets are also a great present, and they could choose between their favourite sports such as football, rugby, cricket, or many more. The website StubHub recently wrote an article about gifting tickets for Valentines Day, reporting: "Roses are red, violets are blue and there's nothing like concert tickets to say, "I love you!" If you're looking to create memories, you'll both never forget, this is the way to do it — whether your special someone is into pop or punk rock. Plus, with festival season just on the horizon, there is no better time than now to turn up the volume on these Valentine's Day gifts."
A spa break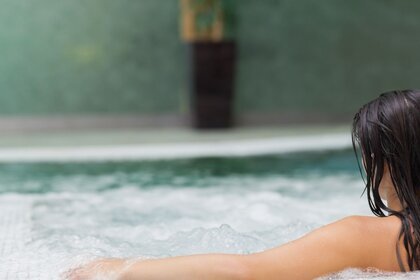 There is nothing more romantic than a relaxing spa break at the wonderful Titanic Spa. Set amongst the majestic hills of the Pennines, our beautifully restored 20th-century textile mill blends stunning architecture with modern state-of-the-art spa facilities and apartment-style accommodation.
Titanic Spa offers something for everyone, including one-off treatments, spa days or spa weekends and longer breaks. From wonderful deep tissues massages, manicures and pedicures, facials and much more, there really isn't a better Valentine's present for the special man in your life.
READ MORE: The perfect spa treatments for a relaxing wellbeing break
Record player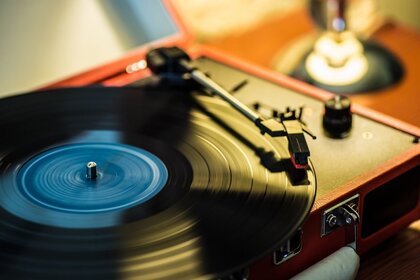 Everybody loves music and music can be especially romantic over the Valentine's period. There is nothing better than enjoying your favourite music in your home, so why not gift them a record player and a selection of their favourite albums and artists? Although vinyls might seem like a thing of the past, they have cropped back into popularity recently and are now a fantastic way to listen to music in a different way, not to mention they look really cool in the home.
Crosley Radio is a popular record player company and they commented about the popularity of record and record players as presents: "There's nothing quite like a vinyl record to add to your Valentine's Day ambience. Whether you give a record as a gift or merely to use the rich, warm sound as the backdrop to your evening, a little romantic music is sure to help make your night a success."
Popular records for gifts:
- AM – Arctic Monkeys
- Legend – Bob Marley
- 30 – Adele
- Gold: Greatest Hits – ABBA
- Dawn FM – The Weeknd
Their favourite fragrance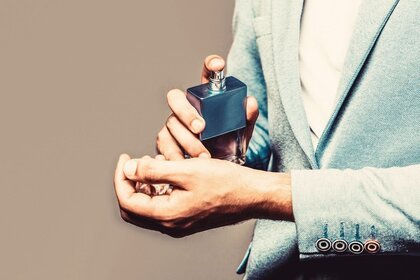 There is nothing better than a new scent and what better time to treat them to a new aftershave than on Valentine's Day. Valentine's Day is often a day where couples go out to enjoy one another company, dressing up and looking smart, so there is no better accompaniment to the perfect date night.
Popular men's aftershave for Valentine's Day:
- Dior Sauvage
- Creed Adventus
- Tom Ford Noir
- Bvlgari MAN
- Versace Dylan Blue
- Dolce And Gabbana The One
Luxury shaving kit
Shaving may seem like a chore to many, but it doesn't have to be and shaving kits can make a wonderful and thoughtful gift for a man on Valentine's Day. Shaving kits can come in all shapes and sizes and are a great help to men that have to shave often, these sorts of kits are also another great addition to a pre-date-night hamper.
Great shaving kit gift ideas:
- Harry's – Harry's is a world-renowned shaving brand that prides itself on thoughtfully designed and effective shaving products for men. Available on a subscription or one-off basis, their shaving kits are tailored to suit individual needs and transform the world of shaving one razor at a time.
- Russel's Shave Club - For those who love shaving with a traditional razor, Russel's Shave Club also offer one-off, or subscription packages filled with aesthetically designed straight edge razors and shaving accessories.
- The English Shaving Company – The English Shaving Company stocks a range of high-quality traditional and contemporary shaving sets. The website explains a little more about the company and its offerings, reporting: "Highly coveted in the world of wet shaving, a shaving set makes a wonderful, lasting gift and will transform the daily shave into a pleasurable experience. Our range of Edwin Jagger shaving sets are the finest you will find anywhere in the world. From the more economical pure badger shaving sets to the finest handmade best, super, and silver tip shaving sets there is something to suit all tastes and budgets. We also offer a wide variety of shaving sets with synthetic brushes."
So, if you're panicking about getting them the perfect present this Valentine's Day, then hopefully this guide has given you a few ideas and tips so you can show them how much you care. For more articles like this, take a look at the Titanic Spa blog.