Titanic Spa's top 10 eco-friendly blogs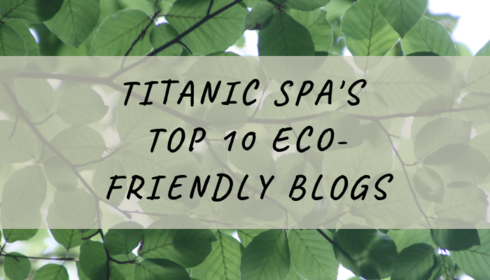 As the UK's first eco-spa, we love reading about sustainable living, zero-waste and being green. We also love to support those who have made it their life's work to find new and innovative ways to be eco-friendly, all the while educating others on how they can do the same for our planet.
So you too can find some great inspiration about being green, we've rounded up our top 10 favourite eco-friendly blogs and explained why we think you should start reading them too.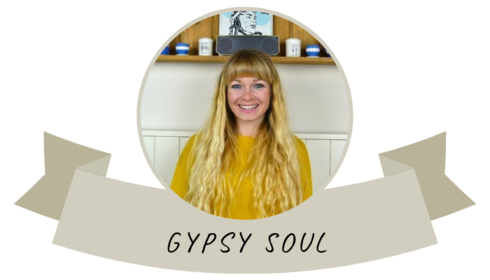 Living in the quiet Cornish countryside, Gypsy Soul blogger Gina is dedicated to helping others live a more sustainable and simple lifestyle. Gina's blog is separated into four categories of eco-living: sustainable, minimalism, zero-waste and wellbeing. Each of these categories offer an array of helpful articles for people new to the eco way of life and those who are also well-seasoned in the lifestyle.
"Over the last five years, we have been on a mission to drastically change our lives," says Gina on her website. "Our ultimate aim was to minimise, simplify and just enjoy life more. It has been a hard and long process, but we finally feel like we've got to where we want to be."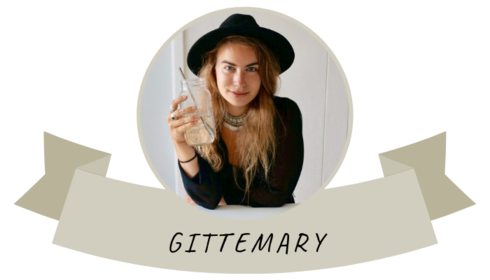 From making her own lipstick to buying plastic-free products, Gittemary's mission is to reduce her plastic waste and only use brands that are eco-conscious. Gittemary's blog will show you how to reduce plastic and waste in your kitchen and bathroom, make sustainable homemade gifts and cook up a mean vegan pasta dish all in one place.
"In 2015 I switched out impulse buys, fashion week and must-haves for a zero-waste and plastic-free lifestyle," says Gittemary on her website. "Now, I create inspiration, recipes and guides on how to get started reducing trash and finding non-materialistic values. I host lectures, classes and workshops about my zero-waste lifestyle."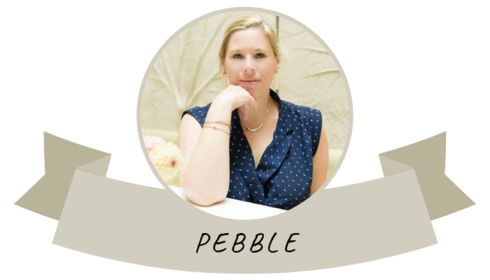 Pebble is an all-singing, all-dancing online magazine with just about everything about eco-living that you can squeeze into one place. From ethical fashion to eco-travel, Pebble is all about being able to "enjoy our lives without harming the planet", while "supporting people who have taken a risk to find a better way of doing something."
Behind this amazing online publication (and app!) is Georgina Wilson-Powell. The Pebble website describes the inspiration behind the magazine: "After coming to the realisation that we all need to start making a dent in the planet's problems, rather than retrain as something useful like a mushroom farmer or shoreline manager, Georgina decided to use her experience and set up Pebble as a platform to support, share and promote positive stories from people who are doing far more cool and worthy things than writing for a living."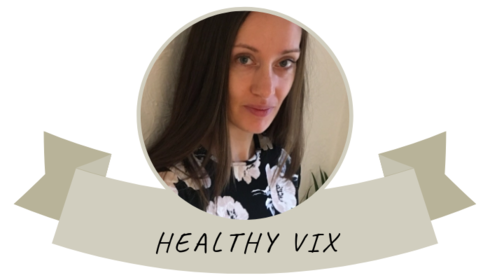 Healthy Vix's Victoria describes herself as "one healthy mama", with her blog focusing on sustainability, organic products, healthy living and veganism. The site is great for beginners looking to be more eco-friendly, from showing how you can eat more healthily on a budget as well as tips and tricks for being greener in the home.
"I love healthy, natural living and being more eco-friendly," says Victoria in her bio. "I'm 100% plant-based and do not eat any animal products. I don't drink alcohol. I also don't consume or buy anything with added sugar. I'm obsessed with trying to be as healthy as possible!"

In terms of being green, Victoria says "I've become increasingly concerned about our planet and how my choices affect the environment around us. Choosing to eat organic is a part of this as it is not only for my own health but for the good of the planet too.".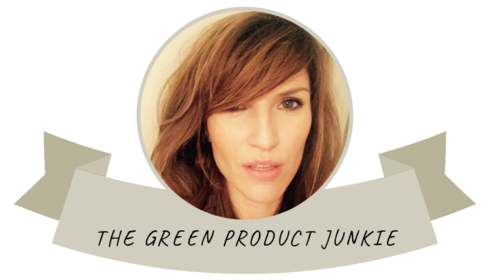 Native New Yorker Katie is dedicated to becoming greener when it comes to skincare, make-up and hair products. On her blog, The Product Junkie, you'll be able to find a range of product reviews for organic, sustainable brands (as well as some fab promotions!).
Her devotion to only using sustainable and organic beauty products started with her looking for a healthy deodorant alternative, and soon, Katie found herself in a new world where she became 'obsessed' with finding organic and non-toxic products.
"Once I had the knowledge, there was no going back," says Katie on her website. "Feel free to ask me anything if you need recommendations. I've tried so much and am happy to help people make the transition into a more toxic-free existence!"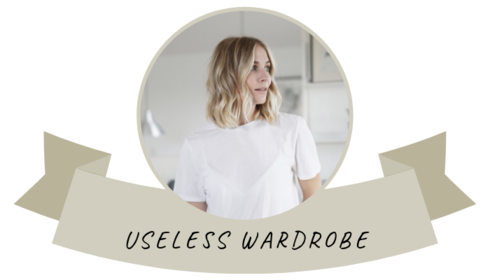 Splitting her time between Denmark and London, sustainable fashion advocate Signe is dedicated to showing the world that being sustainable doesn't have to mean unstylish. She's also on a journey towards a healthier, simple lifestyle with less waste and more organic products.
On Signe's blog Useless Wardrobe, you'll be able to find a range of articles from second-hand shopping tips to how to make your own natural dry shampoo. Her passion for sustainability stems from her career as a clothing designer: "A few years ago I quit a position as a full-time clothing designer to be able to work on a more freelance basis, and to focus on my biggest passion: sustainable fashion and lifestyle.
"I intend to find alternative, more sustainable ways to enjoy fashion and life in general – building lasting capsule wardrobes, fixing my garments instead of throwing them out.
"When I find something new, I do my best to go for ethically made items or something made in better, more sustainable materials."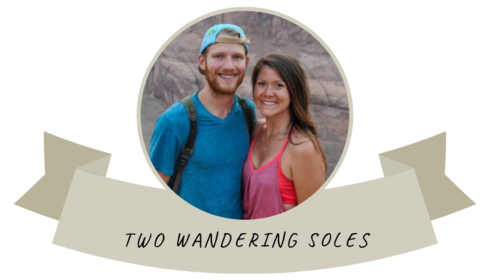 An eco-friendly lifestyle may often start at home, but that doesn't mean you can't take it with you when you travel! That's what blogging couple Katie and Ben spend their life doing while encouraging and educating others to do the same.
As well as offering various money-saving tips for travelling the world, Katie and Ben's blog Two Wandering Soles documents their global adventures while providing tips for sustainable travel, including being respectful of cultures and ensuring you travel and book with companies also dedicated to being sustainable.
"We believe travelling is a powerful way to spread positivity in this world," says their website. "We are passionate about sharing ways we can all travel more responsibly and ensure we are being mindful of the impact we make.
"Two Wandering Soles is a place where we share practical tips and advice to help others feel confident and prepared no matter where their journey may take them."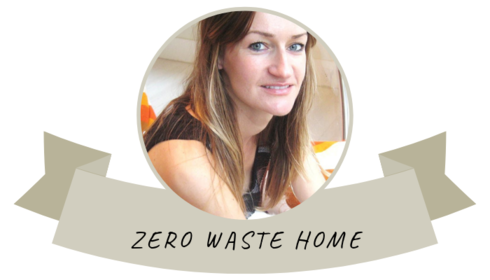 Zero Waste Home is run by mother and blogger Bea, and offers helpful advice for becoming a 'zero-waster' through her five Rs: refuse, reduce, reuse, recycle and rot – in that order! What started as an online blog has since led Bea to launch her own book – Zero Waste Home - and doing various talks about zero-waste around the world.
"Since adopting the zero-waste lifestyle in 2008, my life, and that of my family, has changed for the better," says Bea on Zero Waste Home's website. "We not only feel happier, but we also lead more meaningful lives based on experiences instead of stuff." The family is so dedicated to being zero-waste, they only produce a pint-size amount of rubbish per year.
On the blog, you can expect to find articles about how to reuse cardboard in your home and how to make your own jam, as well as lots of different tips for minimising your wardrobe and making use of what you already own.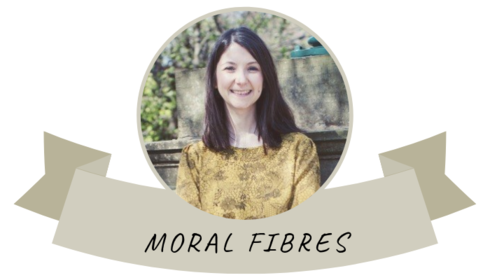 Blogger Wendy's goal is to try to make sustainable living 'hip' rather than 'hippie' with the help of her blog Moral Fibres. Since graduating from University, Wendy has worked in the sustainability sector, making it her life's work to change attitudes towards leading an eco-friendly lifestyle that is non-preachy or judgemental.
"I started writing this green living blog early in 2013, to help show how easy, affordable and stylish it can be to live a greener life," says Wendy on her website. "With common misconceptions at the front of my mind, I wanted Moral Fibres to show that sustainable living can be part of everyone's daily life."
Delving into the blog, you'll be able to find everything from buying ethical clothing for children to making a mean vegan lime and coconut curry.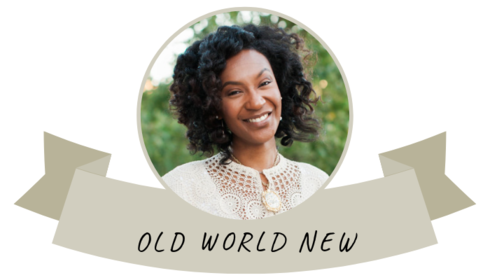 Addie describes herself as a 'sustainable living enthusiast' and 'thrift fashion lover', with her blog Old World New covering everything from second-hand fashion to making more green choices in the home, particularly with brand choices.
"I have always been creative, and I love making things that can help people, all while maintaining the natural beauty of this world," says Addie on her website. "Growing up, I always wanted to be an architect. Once I got to college and teeter-tottered between architecture and interior design, I discovered and fell in love with the principles of sustainability. It started with sustainable building design and reuse, moved on to include sustainable fashion, and now the concepts of sustainability have infiltrated my entire life. I have pursued a more sustainable lifestyle ever since, and I want to share this with you."
What we love about these bloggers is that they prove that being fashionable, pampering yourself, eating healthily and travelling the world doesn't have to cost our planet's precious natural resources. By being the UK's first eco-spa, we are also working hard to be a part of this change. Book in for a spa day in Yorkshire today.