Tips for an eco friendly Christmas

It's the most wonderful time of the year! But also, a season of excesses. While we can be forgiven for eating one too many mince pies, our Christmas indulgences can have a dramatic impact on the environment. Food and plastic waste are among the biggest issues
contributing to the pollution of our planet
over Christmas, with wrapping paper, excess packaging and leftovers being thrown in the bin. But it's not all bad – there are lots of little changes you can make to become more eco-friendly this Christmas. Read on to find out our top tips.
Top tips for an eco-friendly Christmas
Reuse wrapping paper or buy recycled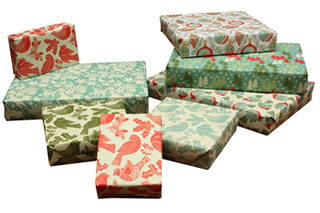 Brits throw away the equivalent of 108 million rolls of wrapping paper over Christmas,
according to a poll
by GP Batteries. A spokesperson for the company said: "Christmas is a time of great celebration, but this can result in a huge amount of waste – many of which we don't always do the right things with. Reusing things, such as Christmas cards of wrapping paper, or using rechargeable batteries, are small things to most people but will drastically reduce the amount you end up throwing away."
By simply reusing wrapping paper from the previous year, we can help to prevent an enormous amount of waste. However, if you can't count on yourself to lovingly fold and store wrapping paper, there are other options.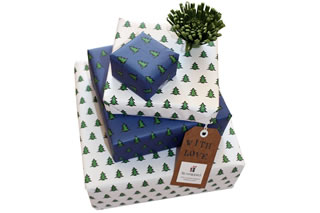 Buying recycled wrapping paper is a great place to start. Companies like
Re-Wrapped
create beautiful wrapping paper designs for Christmas and other occasions, all of which is made solely from 100% recycled paper.
If you're feeling super organised, why not buy reusable gift wrap?
Happy Wrap
offers beautiful reusable fabric gift wraps that are Fair Trade and plastic-free using animal-free, natural materials. Alternatively, independent sellers offer recycled and fabric gift wraps and bags on
Etsy
– a gift in itself!
Consider sending e-cards
According to
research by London Cleaning System
, around one billion Christmas cards are thrown away by UK households every year. That's a remarkable and completely preventable amount of waste, as most Christmas cards are recyclable. But if you're looking to go that extra mile, why not ditch the physical Christmas card this year and send an e-card instead? They cut your carbon footprint, save trees and save money!
If you're not quite ready to give up your traditional Christmas cards, at least opt for an eco-friendly or recycled version.
Friends of the Earth
has a beautiful selection of cards. There are also lots available on Etsy.
Avoid plastic food packaging and shop local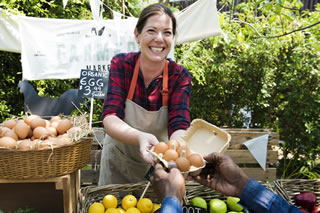 Unnecessary plastic wrapping on fruit and vegetables is one of the worst forms of waste because it is totally (and easily) avoidable. Although you can purchase your fruit and veg in a supermarket without using a plastic bag, the best way to buy it is locally. Source your local greengrocer, or head to your local market and bring reusable bags and containers to gather your produce for the festive season. Best of all, you'll be supporting an independent local business and enjoying fresh, quality produce.
Consider all the local shops available to you this Christmas. Could you buy your meat from the local butcher? Your cheese from the cheesemonger? Or even handmade gifts from local shops and boutiques? Supporting local businesses is often a great way to find eco-friendly and ethical gifts. Even though it can be more expensive, Christmas is the perfect excuse to splash out a little!
Plan your meals to avoid food waste
Over-purchasing food during Christmas is a common occurrence.
ReFood
, a bioenergy company, calculated how much food is wasted during the festive period compared to how much energy this could have created for one household. According to their research, on average, Brits waste around 1,300 tonnes of turkey (23.6 years of energy for one household), 172 tonnes of sprouts (3 years of energy), 848 tonnes of roast potatoes (15.2 years) and 375 tonnes of mince pies (6.7 years). This clearly highlights the need for better alternatives for using up food waste as well as reducing food waste in the first place.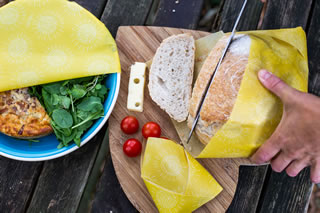 Image Credit: BeeBee Wraps
By planning your festive meals in advance, you can drastically reduce the amount of food you waste at home. Be realistic -if there's something you always make at Christmastime because "it's traditional", but no one actually eats it, leave it off the menu. As for leftovers, rather than wrapping everything in clingfilm (or throwing it in the bin) securely wrap it in a beautiful wrap by
BeeBee Wraps
. Made from ethical and sustainable cotton and beeswax, the wraps allow your food to breathe, keeping everything from the French brie to your Christmas Pudding fresh.
"A beautiful, reusable, compostable and plastic-free alternative to cling film, BeeBee Wraps are the perfect gifts for both foodies and eco-warriors," says Rachel King, a spokesperson for BeeBee Wraps. "They keep food fresh for longer and help reduce the horrifying amount of plastic that is ending up in the oceans. Perfect for wrapping sandwiches, keeping bread, cheese and salad fresh, and covering leftovers."
Plus, for environmentally-conscious friends or family members, BeeBee Wraps make a lovely Christmas gift!
Eco-friendly Christmas gifts
Soy wax candles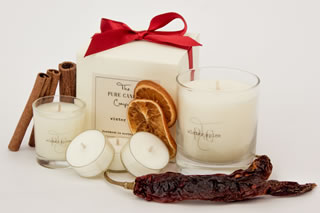 Soy, beeswax or natural vegetable-based wax candles are eco-friendly because they biodegrade and are smoke-free. So, rather than getting any old candle for friends and family, why not opt for the eco-friendly version?
The Pure Candle Company
creates beautiful hand-poured 100% soy wax candles in Northumberland, with fragrances designed to 'calm, soothe and delight your senses'. We spoke to Nicky, founder of The Pure Candle Company, to find out more: "It was really important to me to create an environmentally-friendly candle, which is why our candles are made from 100% soy wax.
"The big thing we wanted to avoid was paraffin. It's quite amazing the number of luxury candle brands who include paraffin in their candle wax. Burning paraffin puts toxins into the air. Who wants that in their home, no matter how good it might smell?
"The soy wax we use is from sustainable sources and we wick our candles with unbleached cotton, then we hand-pour them into recyclable glass jars.
"Our winter spice candle is hugely popular at this time of year, it makes a great gift and its sumptuous blend of warm clove, spicy cinnamon and sweet orange make it a great candle to burn to get you into the Christmas spirit."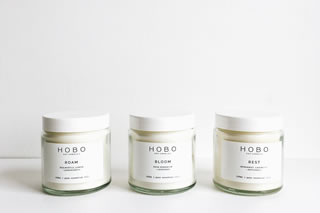 Another candle company championing eco-friendly and sustainable methods and materials is
Hobo Soy Candles
. Founded by Rachael Clark, this Lincolnshire-based company makes beautiful soy candles in scents designed to remind people of their travels.
"Our soy candles are inspired by a free-spirited love for travelling the world with fragrances evoking memories of special places, all hand-poured from a small workshop in rural Lincolnshire. They are designed to travel so you can take your favourite scented candle with you on all your wanderings."
As well as
a range of lovely fragranced candles
, including citrus & basil, raspberry & popcorn and lemongrass & coconut, Hobo Soy Candles offer reed diffusers for a fragrance that will linger all through the festive period.
Ethical (and delicious) chocolates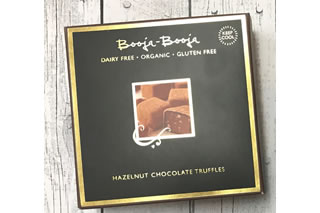 Image Credit: Booja-Booja
Chocolate is undoubtedly a huge part of Christmas celebrations in the UK, so why not make this ethically-sourced? There are many brands in the UK working hard to source their ingredients sustainably, producing delicious-tasting chocolates with a clear conscience.
Divine
is perhaps one of the best-known ethical chocolate brands out there. Every single bar is Fairtrade and the business is co-owned by a Ghanaian
cocoa farmer's co-operative
, meaning the producers enjoy a good share of the profits. Another brand to consider is
Booja-Booja
, whose hazelnut crunch chocolate truffles were
voted the tastiest Easter treat in the UK
in 2018, creates delicious chocolates that are vegan as well as dairy, gluten and soya free.
Biodegradable yoga mat
For fitness and wellbeing enthusiasts, the gift of an eco-friendly yoga mat may be greatly appreciated.
Liforme
, a partner of Friends of the Earth, create beautiful environmentally-friendly, biodegradable yoga mats designed to help people improve their yoga skills.
Eco-friendly spa day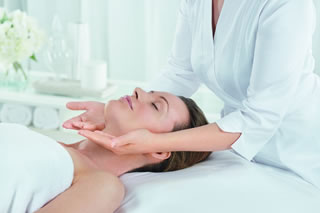 Give the gift of an eco-friendly spa day this Christmas. Titanic Spa is the UK's first eco-spa and one of the country's leading destination spas, set in a beautiful old textile mill from 1911. We offer a range of relaxing treatments, from facials and hydrotherapy to mud treatments and rejuvenating body wraps. Why not purchase a gift voucher or keep an eye out for the latest
spa day deals in Yorkshire
?
Reusable water bottle
In the UK,
38.5 million plastic bottles
are used every day, and just over half are recycled. This enormous amount of plastic waste could be avoided or at least drastically reduced if people carried their own reusable water bottles. Thankfully, companies have made reusable bottles in a range of sleek designs that you'll want to carry around. Stay Sixty's stainless steel water bottles are stylish and easy to use, with their beautiful neutral colours bang on trend. For more vibrant colours and designs, check out
Chilly's Bottles
. Choose from floral, pastel, mono or neon designs, including some elegant designs by Emma Bridgwater.
Bamboo toothbrush subscription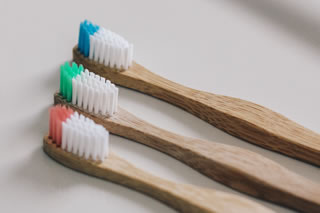 For a unique Christmas gift, why not get your family members a bamboo toothbrush subscription? Billions of plastic toothbrushes as thrown away every year, so Bristle creates beautiful eco-friendly alternatives.
"We started Bristle to try to reduce the obscene amount of plastic wasted as a result of our dental care habits in the UK," said the team. "We are a planet-friendly dental care subscription service, and we believe that small changes make a big impact, so we are dedicated to helping people to reduce their everyday waste."
Bristle offers
various subscription packages
from just £3.60 per month. Your new toothbrush will be delivered at your chosen frequency. Alternatively, you can buy a pack of 3 toothbrushes for £12, and biodegradable dental floss for £3.99.
Handy websites for eco-friendly Christmas gifts
•
Green Tulip
•
The Wise House
•
Ethical Superstore
•
Protect the Planet
•
Wearth London
•
Home of Juniper
Image Credits: BeeBee Wraps, Re-Wrapped, Bristle, The Pure Candle Company, Hobo Soy Candles