The world's most unusual spa treatments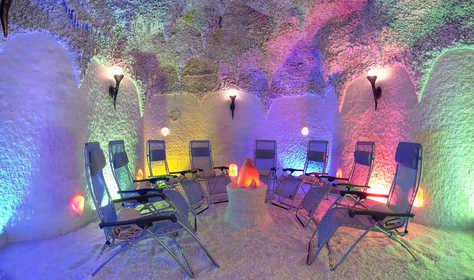 All across the world, people are trying to find new ways to relax. Although a lot of the methods are based on traditional spa treatments and medicine, there are a few unconventional treatments that are waiting for anyone brave enough to try them. In this article, we look at some of the world's most unusual spa treatments.
Coffee/Wine/Tea/Sake Bath - Tokyo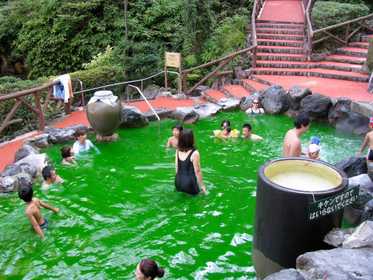 At Yunessan in Tokyo, you can visit not only a wine bath but a coffee bath, tea bath and sake bath as well. These unusual treatments will find you realising your dreams as you lay in a pool filled with your favourite drink.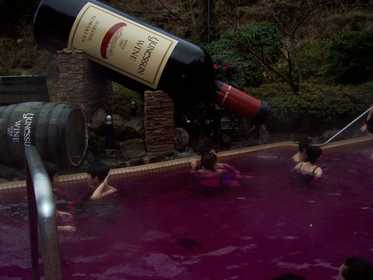 It is said Cleopatra and Queen Mary both used to bathe in wine, which is thought to be beneficial to your skin. Yunessan's coffee bath is the only coffee bath in the world and is meant to be good for fatigue due to the caffeine found in the coffee. The bright green waters of the green tea bath are said to have positive effects on your skin and make you feel at ease. The sake bath is fragrant and thanks to the hot springs under Yunessan, incredibly warm and calming.
Fire Facial- China
Unfortunately, this isn't just a scary name, the fire facial is exactly as it sounds. Alcohol soaked clothes and a special 'elixir' are placed on the desired part of the body and set alight for a few seconds before being put out. The treatment, known as Huǒ Liáo, is meant to stimulate the skin and address dullness, sagging and wrinkles. This treatment is popular all over China, but we can't see this one taking off worldwide anytime soon, at least not without fire extinguishers included in the price!
Kiln Sauna - South Korea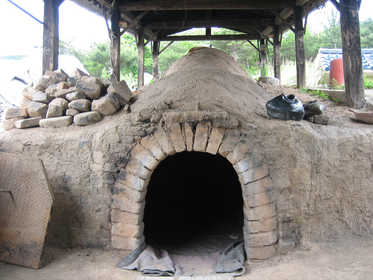 The Kiln Sauna, known locally as the hanjeungmak, is a Korean tradition. You enter a small stone shelter filled with heat from burning pine wood. According to the New York Times, the temperature can reach up to 200° Celsius. In fact, synthetic clothing is banned as it is so hot it would melt.
The kilns are heated by burning logs within them up to a week before use and then removing and allowing to cool as people indulge. When being heated, the sauna can reach temperatures of up to 1,400°.
Snake Massage - Bali/Israel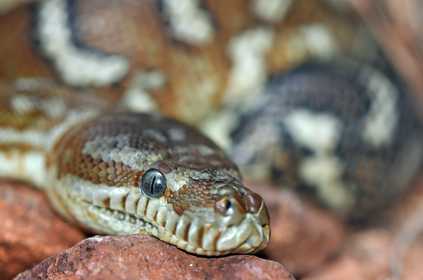 The snake massage is something nightmares are made of. Spas will place snakes on top of you and allow them to move freely around your body, which is said to loosen muscles. It's also said the adrenaline which is triggered by your fear is also good for your metabolism. The combination of the slithering motion and the weight of the serpents is said to be very therapeutic.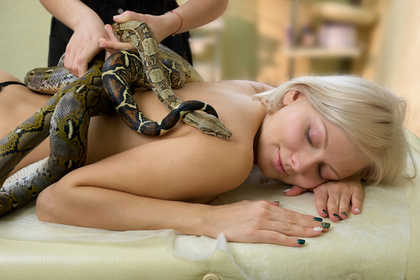 Before being placed on you, the snakes are washed and dried, and depending on where you are their mouths are taped or they are overfed to stop them from trying to take a bite. Spas also ensure not to use venomous snakes, in case the worst does happen.
Chocolate Treatments - Pennsylvania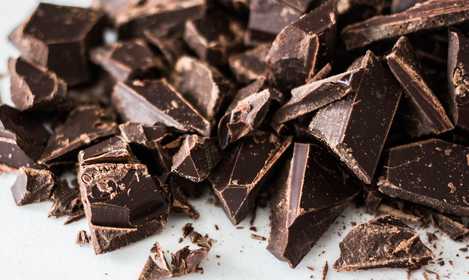 The spa at The Hotel Hersey is the ultimate place to rewind in luxury, with chocolate. The Hotel Hersey is part of Hershey Park, a theme park dedicated to America's much-loved Hershey chocolate. The spa continues the celebrations with a large range of cocoa-based treatments. As well helping you relax we are sure it will make you hungry!
We spoke to the team at Hotel Hershey who told us the history of the spa: "The spa at The Hotel Hershey has been offering signature chocolate treatments since it opened in 2001. Located on the highest hill in Hershey, Pennsylvania, The Hotel Hershey was the vision of chocolate magnate Milton S. Hershey and opened in 1933.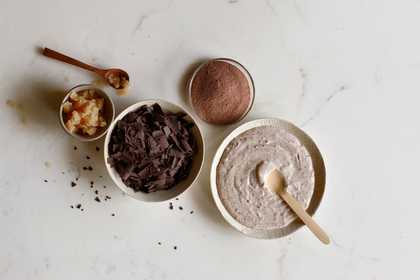 "The Spa at The Hotel Hershey is a three-story, 40,000 square-foot full-service, European-style spa. It overlooks the hotel's formal gardens and reflecting pools. When the "Chocolate Spa" was built, the exterior architecture mirrors the original historic hotel in style and colour. The interior decor was inspired by High Point Mansion, the home of Mr. Hershey and his wife Catherine. We offer chocolate treatments not only as a nod to our sweet history but because of the health benefits."
The team also told us about some of their most popular chocolate treatments and their benefits:
• "Chocolate Fondue Wrap: This full body treatment includes a gentle exfoliation to prepare the skin, followed by a luxurious deeply hydrating and detoxifying, chocolate mousse mask. A rich blend of cocoa, red mineral mud and organic cocoa butter is smoothed over your body. While cocooned in a warm body wrap, our guests enjoy a relaxing face and scalp massage, and reflexology foot massage, followed by an application of our cocoa-infused body lotion.
• Whipped Cocoa Bath: A foaming milk chocolate bath that smooths and softens skin.
• Cocoa Facial Experience: This rejuvenating facial incorporates the beneficial properties of the cacao fruit, high in antioxidants, which promote optimal skin health, and stimulates the production of collagen and elastin. Following a thorough cleanse, and cocoa bean exfoliation, our guests enjoy a deeply relaxing face and scalp massage, rich chocolate anti-ageing mask, and hydrating cocoa moisturizer, to instantly reveal more youthful skin."
Hay Bath - Italy
The Hay Bath has been available in Hotel Heubad, in northern Italy, since 1903. For this treatment, you are wrapped in warm, damp hay for roughly 15 to 20 minutes, and then left to relax on a lounger for a further 30 minutes. The hay bath originated hundreds of years ago when shepherds and farmers who spent their nights sleeping in haylofts discovered they rarely suffered from arthritis and rheumatism.
Venik Massage - Russia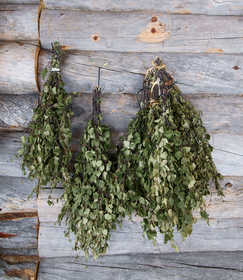 The Venik massage is not for the faint-hearted. It is said no visit to a Russian bath is complete without a Venik. The Venik acts as a way to increase blood circulation and intensify metabolism, but from the outside, it looks very unusual.
The Venik involves a leafy and fragrant bunch of birch or oak twigs being lashed, compressed, stroked or rubbed across your back. Unfortunately, the lashing is usually the main part and although this treatment looks more like a Roman punishment than a relaxing time, the Russians swear by it.
Seaweed Bath - Ireland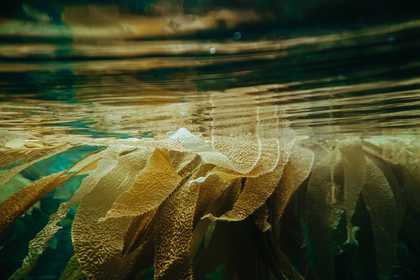 Seaweed baths have long been popular in Ireland, where in Edwardian times you used to be able to find a bath in most large seaside towns. Seaweed baths are just like normal baths, a single tub filled with warm water except instead of a bath bomb or some luxury oil, you put seaweed in them.
The minerals released by the seaweed in the warm water have been said to be an effective treatment for conditions like rheumatism and arthritis, although the bath itself is not famed for its inviting appearance.
Salt Cave- North America
Salts have long been thought of as healing materials, and the next item on our list is based on that. Salt Caves are a popular therapy in North America and involve sitting in a purpose-built Salt Cave. These rooms are filled top to bottom with salt and look more like an Arctic Cave than a treatment room.
The alleged results of spending time in Salt Caves vary but include lowering blood pressure and improving blood circulation. It is said, above all else though being able to spend some alone time is a calming place is an ultimate reward.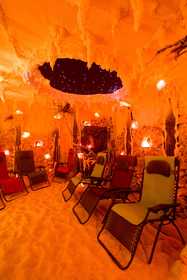 We spoke to the owners of the Vermont Salt Cave and they told us about their history: "We had a classic Vermont barn that was in a state of disrepair and we were trying to think of something to do that could justify the heavy renovation expenses. Following a visit to a salt cave and experiencing first-hand the incredible sense of relaxation plus improvement in respiratory health, we thought it would be an ideal fit for our barn and would contribute to the health and wellbeing of our local community.
"Our bank lender thought it was a great idea when we approached thinking we were going into the cheesemaking business given Vermont's reputation as a world-class producer of cheddar cheese. When we said, no, it isn't cheese we'll be putting in a salt cave but people, she initially declined the offer to finance the project, but we prevailed and the only salt cave in a barn in the USA was born and opened in November 2016."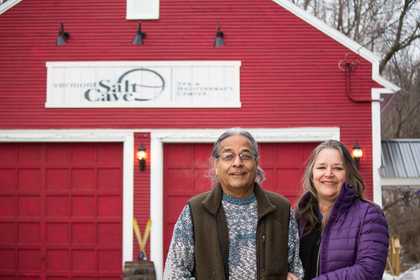 They then told us a bit more about the various benefits of salt caves: "Anything to do with the respiratory system. We have persons visiting with chronic COPD, asthma, allergies, bronchitis and more and after a few treatments, the positive difference in their breathing is very noticeable. In fact, depending on the respiratory issue, participants can feel the difference in the opening of their bronchial passages in only one session."
"Additionally, salt caves can provide a heavily-saturated negative ion environment which really helps anyone dealing with depression and anxiety in its many forms. Whether PTSD, postpartum depression, Seasonal Affective Disorder or just the stresses of daily life, a salt cave session seems to just dissolve away the anxiety and leaves one rejuvenated and refreshed."
Beer Bath - Prague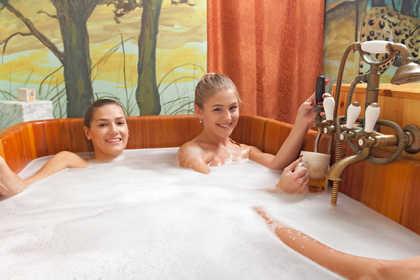 The Beer Spa offers what feels like a nice dream - a beer bath treatment. The health benefits of beer have long been marvelled at and people have been bathing in beer since the Middle Ages.
The beer spas allow guests to hop in their 37-degree baths filled with all-natural ingredients. You can even pour as much beer as you can consume from a tap on the side of your tub!
You don't need to go it alone; the copper baths are big enough to accommodate more than one person. In case you haven't had enough beer by then time your 30-minute session is up, you also get a bottle to take away with you.
If after reading about all of these experiences you are looking for the more traditional way to relax then treat yourself and book a spa day in Yorkshire.
Image Credit: horschmology, kc7fys, Sawyer Green