Study finds sleep is better for you than money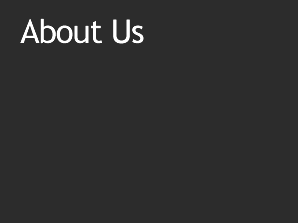 Getting a healthy amount of sleep improves quality of life more than an increase in money. This is according to a new study into the lives of Britons by
Oxford Economics
and the
National Centre for Social Research
for
Sainsbury's
.
Researchers used a pool of 8,250 people, asking them a series of questions about 60 different aspects of their behaviour, how they live, and also how they feel. This same group of people will now be questioned every six months to track changes and progress.
The research so far indicates that the average Briton has a 'living well score' of 62.2 out of 100, and that those living the best fall between 72 and 92, which is 20 percent of the population.
Interestingly, they have found that wealth has only very little impact on how we feel, with a 50 percent rise in disposable income giving Britons just an extra 0.5 point increase in the 'living well score'.
On the other hand, quality of sleep can explain a discrepancy of 3.8 points between a typical person's score and of someone in the top 20 percent. Those that frequently enjoy a
rejuvenating Yorkshire spa break
will likely be among the least surprised by these findings.
There are many factors that can contribute to our wellbeing, such as worrying about the health of close relations, which can contribute to a 1.75 point difference between the average British citizen and those living best.
Via the
Daily Express
, director of consulting at Oxford Economics, Ian Mulheirn, has said:
"
Wellbeing is rising up the agenda at a time of rapid change in how we live our lives, and we've created a critical new tool that can help us to unpick what's driving our sense of living well, drawing on a unique, rolling survey of unprecedented breadth and granularity
.
"
The analysis within Sainsbury's Living Well Index reveals that, in a world that's never been more connected, the richness of our relationships and support networks remains among the biggest determinants of how well we live, and represents an area of our lives in which we can act.
"
Mike Coupe, Sainsbury's chief executive, said: "
We've launched the Sainsbury's Living Well Index to help us better understand what 'living well' truly means to people across the UK today
.
"
The index will help to inform how we run our business and will also help us uncover and engage more boldly on the issues that concern people most in their everyday lives
."