Spa treatments for pregnant women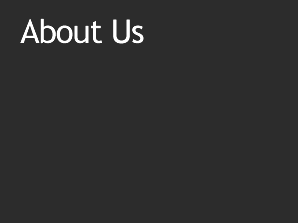 Being pregnant doesn't mean you don't deserve a bit of pampering. While you're expecting, there are times when you and friends may want to escape for a long weekend, such as luxurious
spa breaks in Yorkshire
. Although there are precautions to take, a number of treatments are safe for pregnant women and others should be avoided. For your peace of mind we have created a handy guide to spa treatments for pregnancy at whatever stage.
Treatments for total relaxation
We understand that sometimes pregnancy, although a truly special experience, can be a little uncomfortable and total relaxation can come as a form of relief during the nine months. Be sure to ask the professional beauty therapists any questions that you may have, or if you need a little advice to how you can make sure your spa treatments for pregnancy last.
Manicures and Pedicures

Making your hands and feet look lovely is a top priority for many women when it comes to looking good during pregnancy. The swelling of the skin during the latter stages of pregnancy means that many women shy away from spa treatments like these, but don't be put off! A gorgeous varnish can set off any maternity outfit and make you feel baby beautiful! Although nail varnish and other chemicals may release fumes, your exposure is unlikely to be dangerous. The products are not harmful to the baby either. As long as you are avoiding products with chemicals like phthalate, formaldehyde and toluene, get out and pamper those fingers and toes.
Facials
Treatments and beauty products have been adapted a considerable amount over the years through scientific research to make sure they are perfectly suited and safe for pregnant women. Brands such as Decleor and Elemis can be used for facial treatments on mums to be, with 23 facials to choose from and offer a soothing, relaxing treatments for sensitive-prone skin during pregnancy.
Avoid facial treatments that involve electrical currents, chemical peels or light therapies.
Waxing
There is certainly nothing wrong with smooth, silky skin when you're expecting and it is certainly one of many beauty treatments that leave you feeling amazing. Although pregnancy hormones may speed up hair growth, a spa waxing treatment is totally fine. It is advised, however, that if you are having a waxing treatment that other treatments such as self-tan, body, and heat treatments shouldn't be done within a 24 hour time period of your scheduled wax.
Massage

Massages are a great way to relieve tension and stress, particularly in the neck, shoulder and upper back area, however try and avoid massages in the first 12 weeks of pregnancy or if you are more than 32 weeks pregnant. There are several specific massage treatments for pregnant women, such as the
Decleor sumptuous mother-to-be
, which will leave you feeling invigorated, cleansed and glowing, accentuating the beauty of the baby bump!
The
Good Spa Guide
recommends using plain oils during your spa treatment: "Many mums-to-be find aromatherapy treatments helpful in easing pregnancy discomforts: you may find citrus oils, such as tangerine and neroli, as well as lavender, frankincense and rose particularly soothing.
"Detailed evidence of the effects of essential oils on pregnancy is thin on the ground, so you may like to err on the side of caution and ask for a massage with a plain oil. Your skin may feel more sensitive while you're pregnant, too, so take this into account."
Massages are a great way to reduce water retention in the body too, so your manicure and/or pedicure treatment looks even more gorgeous.
Treatments to avoid
Saunas and Steam Rooms

Just like the heat of body wraps, it is best to avoid saunas and steam rooms when you're pregnant. It is important to avoid creating an abnormally high body temperature, a potential cause of birth defects and complications.
Hot tubs

Just like all heat-based treatments, hot tubs, unless set to a temperature that is safe for pregnant women, should be avoided. Relaxing in a deep, warm bath is a perfect alternative and although you won't necessarily get the same experience as you would in a hot tub, it's still a lovely way to unwind and loosen aching muscles.
Body Wraps
Most body wrap treatments use heated towels and wraps on specific areas of the body to help melt away fat. Experts agree that the core temperature of a pregnant woman should not go above 39°C. Body wrapping is not safe during pregnancy because it may raise a mother's body to a temperature that is dangerous for the baby.