Best spa gifts for a spring beauty boost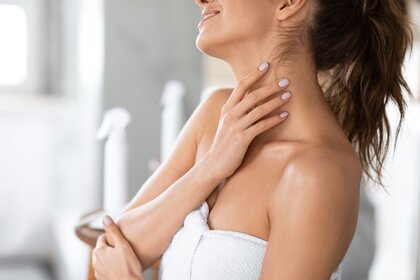 As things are starting to re-open and spas can fling their doors open once more from 17th May meaning that all your favourite pamper experiences are available for you to enjoy again, including overnight spa breaks in Yorkshire.
For the time being, there is an abundance of great at-home spa gifts that can be purchased for a loved one or just for yourself to enjoy in the comfort of your home. Carry on reading to find out which products we would recommend along with suggestions from bloggers and beauty enthusiasts.
Gua Sha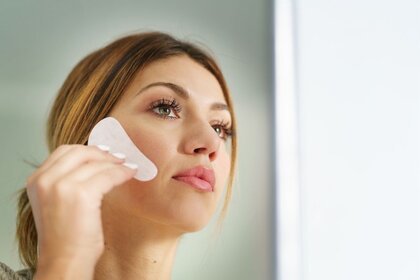 The Gua Sha is a new product to be introduced to the beauty market but has been proven to increasingly improve the skins texture, elasticity and moisture, a great short-term alternative to a face treatment in the spa.
Rosie, blogger at LoveRosiee has recommended the Gua Sha to us and explains the product in a little more detail: "There are a few products that I can't live without when it comes to having a spa day at home. First on the list is my Gua sha. It's the tool of 2021. I use it as often as I can on moisturised skin to drain my lymph nodes, massage the skin all over my face and even ease migraines and headaches."
A Gua Sha is used by putting gentle pressure on a lightly oiled or moisturised face and massaging the skin in specific directions to aid with lymphatic drainage. If you want to start using a Gua Sha always do your research before using it.
At-home facials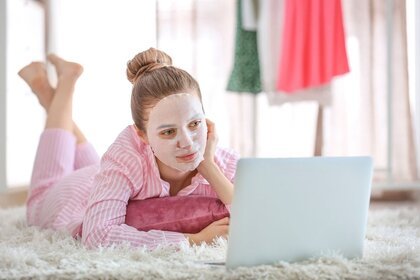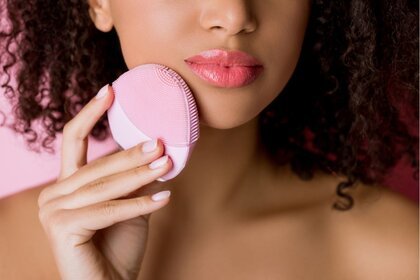 The Foreo range is a gamechanger when it comes to skincare and is one of the best spa gifts you can get on the market. A small device that is used to massage the face with a range of wonderful cleansing and moisturiser pads.
There is a vast selection of Foreo types, some of them being the Luna 3, the Luna 3 Plus the Luna 3 Men and they all offer different benefits, including deep moisturising, added glow and rejuvenating and recharging the skin.
The website describes the Foreo collection on their website: "Imagine if you could own the exact same beauty-tech treatments and products seen in celebrity spas. And use them at home to achieve the same dazzling glow, clear skin and conquer-the-world feeling you get after visiting a premier beauty salon or world-class spa."
Jade Roller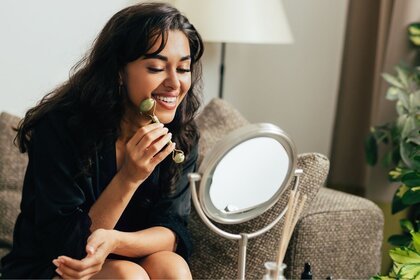 Similarly to the Gua Shua, the Jade Roller is quite a new product on the market but it has great benefits to your skin and your face. The Marie Claire website has an interview with David Petrusich, Head of Education at Herbivore Botanicals and he explained the benefits of a Jade Roller:
"Crystal rollers are naturally cooler than room temperature, offering skin tightening benefits and calming inflammation. Chilled rollers are also useful for anyone with allergies because they help to reduce puffiness around the eyes."
Jade rollers come in varying shapes and sizes but their cooling materials de-puff and rejuvenate properties of the skin. It is best used in the morning or evening to even out the skin tone and de-puff facial stress from the day.
Gel nail kit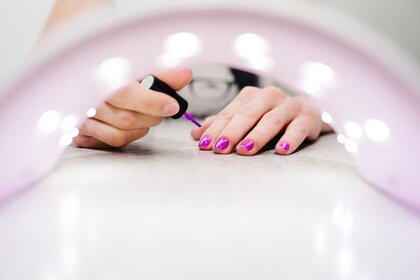 Salons have just re-opened in England, but with appointments few and far between, some people have decided to continue doing their nails at home for the time being and this is where our next at-home spa gift comes in handy.
At-home gel nail kits became increasingly popular over the last year due to the lockdowns as they are a great way to get a spa or salon-style nail at home. Complete kits are available on places like Amazon and provide you with all the tools you could need for pretty and perfect nails in the comfort of your own home, including:
A gel lamp
Gel nail polishes including top and bottom coats
Nail files
Nail dividers
At-home massage tools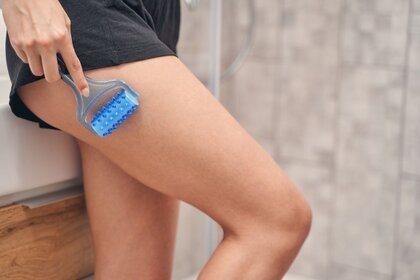 Although not quite as good as visiting a spa, massage tools are a great way to relieve your body of aches, pains and tension. There are a number of great products that can help different areas of your body, from small face massagers to large electronic pulsators that can be used on your body.
The last year and a half have been very stressful for a lot of people and the body has probably had to deal with a lot of pent up tension and anxiety that may now be causing you to be uncomfortable.
Below are some of the top massage products to try:
Oils of Life™ Revitalising Facial Roller
Tuuli Accessories Massage Muscle Roller Tool
It is always important to fully read the instructions before using any of these tools and reading professional advice before using them.
If you can't wait to get back to the spa towards the end of May but want to enjoy a spa-like pamper in your home or you need some inspiration for upcoming gifts then we hope some of these have given you a little inspiration. To find similar articles, head to our blog.