Spa breaks revitalised by stress-relieving oils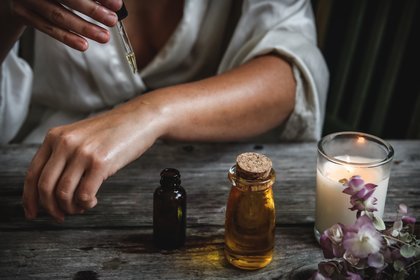 The winter blues, combined with a longer to-do list over the festive period, can leave us feeling drained but that's nothing that a good spa session can't reconcile. The newest trend in luxury treatments aims to restore calm and focus to our overstimulated minds, helping to clear out the cobwebs and rejuvenate before the New Year.

Supposedly, the secret ingredient to inner peace and outer beauty is essential oils. Fortunately, guests visiting the spa in Yorkshire can take full advantage of this therapeutic technique that both stimulates and relaxes the brain using spices, herbs and other botanical ingredients.

Essential oils have long been praised for their medicinal properties and use in aromatherapy. There are over 90 essential oils, each with individual health properties, so understanding how to apply them in the most effective way and to maximise their potential is a skill that beauty therapists carry off seamlessly.

Essential oils such as bergamot orange, a known ingredient for boosting skin repair; peppermint, which energises; and calming lavender are used to create a uniquely beautifying and sensory experience at the spa.

Treatments offering a natural route to beauty are growing in popularity and the organic indulgence treatments are fast becoming a buzzword in the industry. Not only do they leaving us feeling restored and ready to take on life's challenges, but essential oils also do wonders for the skin. The moisturising effect of using oil over a cream or serum lasts far longer than normal skincare products so your trip to the spa shows long after you've left.

We all know about the benefits of using body oils but now essential oils are the go-to addition to luxury spa treatments. For those seeking a truly revitalising experience post-Christmas, treatments involving essential oils are a must on your next spa break in Yorkshire.