Simple New Year's resolutions for 2021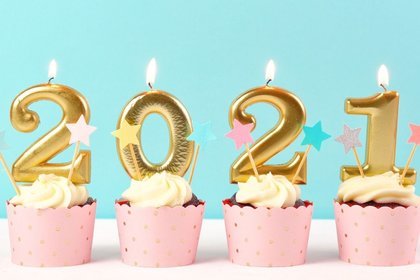 The new year has already started and many people have gone back to some form of normality after the Christmas break. Although 2021 has already taken hold, it is never too late to plan some New Year's resolutions and goals to set yourself up for the best year yet despite the circumstances.
New Year's or yearly goals as some people like to call them are a great way to start any new year and offer a target for those who may otherwise feel unmotivated as the year progresses. We spoke to Emma Campbell, the face behind The Powder Rooms blog and asked her why she thinks people should set themselves targets at the start of the year.
"Every new year is a great time to set some fresh goals, as we instantly get into the mindset of that whole 'new page' for January. January can be a quiet month with not much going on, so use the quiet time to establish where you want to be in 2021. You could even make a planner for the year, with the steps you'll take each month, and what you'll accomplish each month. This is great if you have a busy life and struggle to juggle everything, as breaking your goals down into monthly achievable chunks is usually a great way to keep on track!"
Read on to find out which simple resolutions we would recommend to those looking to start their new year off with a bang.
Progress your career or business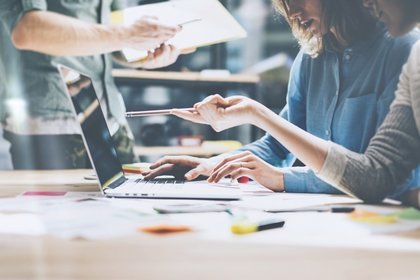 What a better place to start than setting a goal to focus on your career. 2020 was a year of furlough, unemployment and uncertainty, but 2021 could be the fresh start and the motivation you need to push yourself further. Whether you want to progress in your current role, find a completely new job and try something new or even start your own business, writing these goals down and manifesting where you want to be in a year can bring your career dreams to fruition.
We asked Emma what resolutions she would recommend and she explains how there isn't a better resolution for 2021 than to focus on yourself and your career: "Firstly, I'd think about what is personal to you. Don't get too caught up with what other people are discussing or setting up for themselves - goals are only going to work if it's something that sets your belly on fire and means something to you. An important one for 2021 I feel is your business and work-life. Everything is going online these days, has there been a passion, skill or side-line you've developed which could be the perfect time to grow it into a business? Perhaps 2021 could be the year you turn your interest and creations into an online business because there is no better time than 2021!"
Popular career and business resolutions:
Get a promotion
Find your dream job
Move into a new industry
Start your own business
Grow your current business
Stick to an exercise routine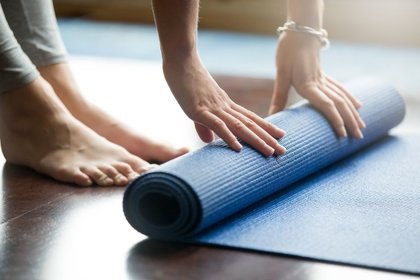 Exercising is a resolution that many people set at the start of a new year, but it can often be hard to find a routine that you can stick to. It doesn't have to become a chore, you just need to find a routine that works for you.
When planning your routine, make sure it is achievable and something you know you can fit into your lifestyle and other commitments. Choose exercises that you enjoy, whether you love pilates and yoga or going to a spin class (once they reopen) at the gym is more your thing. Make a visual plan in your planner and stick to several workouts a week that you can fit in throughout the week.
Exercising doesn't have to be strenuous and a brisk walk every evening is just as beneficial to the mind and body than a 10km run. If high-intensity workouts aren't your thing, set targets like making 10,000 steps a day or walking 5km at the weekend.
Popular exercise resolutions:
Workout 3 times a week
Start yoga or pilates
Walk 10,000 steps a day
Start running
Drink more water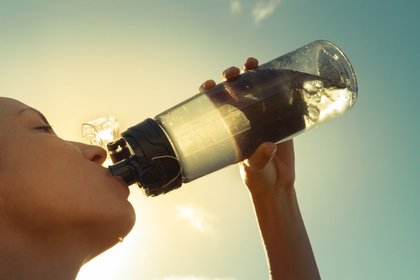 Water is so important when it comes to leading a healthy lifestyle and most of us aren't drinking enough. Water Logic states that "The average person in the UK only drinks 1.7 litres per day" which is below the recommended volumes of 2.5 for males and 2 for females.
Drinking more water is a simple resolution to set but can often be overlooked when days get busy. Keeping a bottle with you at all times can be a gentle reminder to keep yourself hydrated. You can now source bottles with drinking levels on them to give you a gentle reminder to drink up and a reminder of how much you have already consumed.
If you want to receive reminders throughout the day then there are several apps that'll send notifications to your mobile:
Pamper yourself more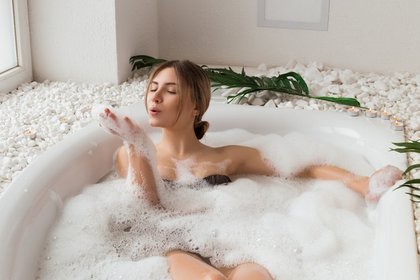 There is nothing better than a great pamper. 2021 is the year of self-love and we say that everyone should enjoy a bit of a pamper every now and then because why not, we deserve it! Of course, spa breaks in Yorkshire would be the ultimate way to pamper yourself, but whilst we are closed there are ways you can do this at home. Taking time to focus on yourself, your body, your wellbeing and your mind can aid a happy existence and you'll feel awesome afterwards.
There are so many ways you can pamper yourself and they don't all have to take up a whole evening, just set aside half an hour slots a few evenings a week to take some time out:
Have a bath
Use a facemask
Paint your nails
Try a hair mask
Have an early night
Enjoy an at-home spa night
There are so many ways you can better your life and your year by making a few simple changes and resolutions, Emma continues to explain a few more of her favourites for those who may not be quite sure on what to choose.
"Of course, it might be that you want to be more active, healthier, give yourself more self-care, or save money. Whatever it is, write down your goals as a mission statement and list of affirmations, as if you already have them. Such as 'my skincare business is launching' or 'I will have saved £2,000 by May' - or whatever is tailored to you. Make sure you can visually see these affirmations every day, and read them out to yourself. It's hard to ignore goals and forget about them when you're looking at the daily!"
We are sure you have a few ideas of your own, but if you are still unsure as to what resolutions you want to set for 2021, then take a look back through these suggestions and start the year off the best way you can.
Simple New Year's resolutions for 2021
Progress your career or business
Stick to an exercise routine
Drink more water
Pamper yourself more