Pumpkin is the beauty ingredient of the month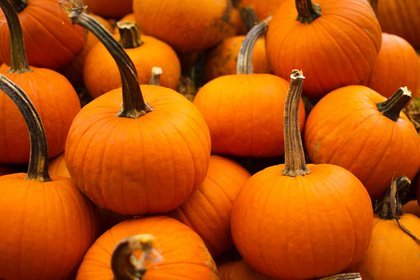 While you may already have pumpkins on your radar this month for Halloween decorations, or in your spiced latte, you'll also want to be considering incorporating the fruit into your beauty regime.

Rich in vitamins A, K and C, as well as containing minerals such as zinc, copper and magnesium, pumpkin can help to hydrate skin and stimulate hair growth. It also offers protection from sun damage, due to the Beta-Carotene antioxidant which gives the pumpkin its vibrant orange colour.

Spa owner Joanna Vargas told the New York Daily News: "Pumpkin is a fantastic ingredient because it's full of enzymes that will deliver a wonderful glow. It can be a real resurfacing treatment that takes away all of your imperfections."

Here are some ways you can use the benefits of pumpkin to enhance your lifestyle:
Lip balm and hand cream
There are many pumpkin lip balms and hand creams on the market. These can be mixed with ingredients such as organic shea butter, jojoba oil and almond oil for a wonderfully smelling blend.
Face masks and moisturiser
While there is a selection available online, it is also possible to make your own pumpkin face mask. Try this:

"Two tablespoons of pureed pumpkin, 1/2 tablespoon of organic honey and one tablespoon of organic Greek yoghurt. Apply over damp skin and leave on for 10 minutes before rinsing. The honey locks in moisture and contains antibacterial properties to help prevent acne, while the yoghurt hydrates and soothes skin." Joanna Vargas
SEE ALSO: 5 ways to get your skin ready for autumn
Spa treatments
Ahead of your spa break in Yorkshire, speak to the experts to see if they offer pumpkin spice oils, which are especially relaxing when used during a deep tissue massage.
Dog shampoo
Last but not least, pumpkin can also help give your pampered pooch a makeover, leaving fur shiny and clean, while also helping to prevent shedding.
Explore our spa treatments here at Titanic Spa and get inspired with advice and tips over at our blog.