Preparing the skin for the winter months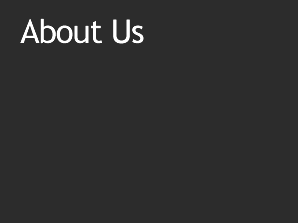 Everyone knows of the struggle when it comes to looking after your skin during winter. The weather, stresses of the festive season and the common winter cold can all have a negative effect on our skin.
If you are looking for a last-minute getaway before the celebrations start,
spa breaks in Yorkshire
enable you to wind down and treat your skin to some much-needed TLC. However, now is the time to prepare your skin against the harsh cold and avoid breakouts, dry and cracked skin. It is the largest organ in your body after all, so treat it well!
Take a look at our tips on how you can prepare your skin for the winter months.
Nutrition

You can apply as much moisturiser and lotions to your skin as you like, but what will make all the difference is your diet and nutrition. Vitamins and minerals act as a barrier to fend off bacteria and viruses that can become a common cause of illness during this time of the year. Not only this, but they also contribute to healthy, glowing skin – making your daily skin routine easier and a lot less time-consuming.
If you are wanting to invest in nutritious foods and ingredients to boost your immune system and your skin, look out for those high in antioxidants such as blueberries, goji berries and green tea. As well as this, vitamins to keep your eye out for are vitamins B, C, E and A, which can be found in fruits, vegetables and in tablet form from a pharmacy.
Blogger Petra Kravos, of
Be Healthy Now
, explains how to add and avoid important ingredients to your diet to get your skin looking fabulous for the festive season: "Winter is the time when many of us suffer from dry skin but with a bit of preparation and knowledge this can be a thing of the past.
"Healthy skin comes from the inside out, therefore the first thing to do to keep your skin healthy is to look at your diet.
"Are you eating enough of healthy fats found in fish, nuts, avocado and flaxseeds? If not, now is the time to top up in order to stop your skin getting drier by day. You should also avoid having too much processed sugar as this will help your skin stay clear and younger looking. Sugar causes inflammation in the body which does not only cause breakouts and dryness but wrinkles too. So avoid as much as you can!"
Showering and bathing

Having long hot showers and baths in the autumn and leading up to winter is the ultimate relaxation time for many and is a great way to keep warm and cosy. However, sometimes having a hot bubble bath or a steaming shower can break the natural moisture barrier that the skin produces.
Over time your skin will be crying out for moisture if you regularly take hot showers without moisturising, dashing the hope of clear, silky smooth skin in winter. Therefore, it's recommended that you take shorter showers or baths combined with lukewarm water, then to moisturise thoroughly from head to toe.
Exfoliate

Image Credit: Zenspa1 (Flickr.com)
Although many UK high street beauty shops will be starting to remove
microbead based products and exfoliators
that are harmful to the environment in 2017, there are plenty of home recipes that can help you to buff your skin to perfection before layering on the moisturiser.
Exfoliating is a great way to remove the layers of dead skin to make way for renewal of new cells, which is crucial when preparing the skin for the winter.
Here is a simple recipe using ingredients from your kitchen cupboards that will leave your skin feeling awakened and refreshed in no time at all:
Coconut oil and vanilla body scrub
Ingredients:
• Half a cup of warm coconut oil
• Half a cup of brown sugar
• Half a teaspoon of vanilla essence
Mix all three ingredients together until it is a smooth consistency. Apply during your bath or shower and rinse off. Your skin will be left feeling and smelling gorgeous!
Moisturising

Image Credit: Dennis Wong (Flickr.com)
Lastly, but certainly not least, is the important factor of moisturising. We all know how important it is to keep the skin moisturised in the summer months, but could you do more to protect your skin in the winter, too?
Petra adds: "Finally, look at your skincare routine. Prepare for winter by stocking up on nourishing and hydrating skincare products such as hydrating toners/mists, nourishing face creams and facial oils. These are available for all skin types so don't dismiss them if you have oily or combination skin."