How to quit fast fashion
Buying new clothes can provide instant gratification, which is why it can be difficult to resist the pull from fast-fashion brands that make purchasing new, cheap items of clothing as convenient as possible. However, it's hard to justify the impact the clothing industry has on the planet, with it being one of the leading contributors to water pollution, waste accumulation and carbon emissions, and many more environmental issues. So, why not try quitting fast fashion? In this guide, we reveal the tips and tricks on how to quit fast fashion, making it easy, even for shopaholics!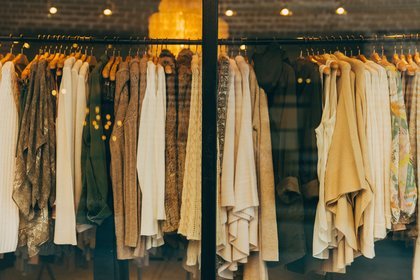 Educate yourself
Giving up fast fashion becomes much easier once you've found out the devastating consequences it has on the environment and people across the globe. Many films, books and documentaries have been created over the last few years, each revealing the deadly secrets of the clothing industry, so it has never been easier to educate yourself on this topic!
Elizabeth Joy, the founder of the ethical fashion and eco-living blog Conscious Life & Style, tells us: "The very first thing I suggest to people who want to give up fast fashion is to make a list of your priorities and get clear on your 'why'. Then, make a written or mental list of 'before I buy' requirements—things like do I know who made this? Were the people who made this garment paid fair wages? Is the fabric used earth-friendly?"
Buy less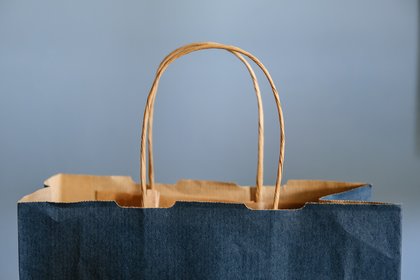 Whether you're going on a date or heading to enjoy a spa day in Yorkshire, it can be tempting to buy a whole new outfit for every occasion. However, cutting down on the number of clothes you buy is, of course, one of the best ways to quit fast fashion. Instead of shopping for a brand new outfit, double-check your wardrobe – all the way to the back – to see if there is a forgotten item you already own that'll be perfect for your upcoming plans.
If you can't find something to wear, then don't panic! It is possible to buy clothes and be kind to the planet at the same time. Elizabeth from Conscious Life & Style continues: "Being a conscious shopper doesn't mean you can't EVER buy something new. It may mean you buy 1/10th of what you used to, but it also often means that each and every purchase is more special and more thoughtful—and thus, can bring you more joy."
Shop sustainably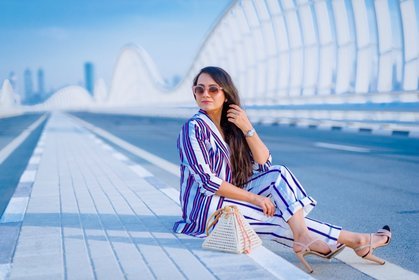 If you love fashion and shopping, you don't have to give them up. In fact, once you decide to shop sustainably, you'll discover a whole new world of brands, clothing and styles to explore.
We spoke to Shruti Jain from Style Destino, a vegan lifestyle blog, who shares her advice: "We don't want you to say you quit 'fast fashion' and then see you running back to a fast-fashion store and swiping your credit card there! So, don't suppress your fashion desires, just learn to meet them more sustainably. Once you master this, you can learn and grow in your sustainable fashion journey with time."
Greta Eagan from Fashion Me Green, a style and sustainability blog, also says: "One thing I recommend, and further explain in my book, is to choose one thing that matters to you (like shopping local, organic, recycled, fair trade, etc) and then incorporate it into the criteria when you buy something new whenever you can. Check labels and 'About Us' sections online when shopping to make sure your purchase aligns with your morals.
"There are so many amazing brands and designers operating with ethics at the core of their business - doing the heavy lifting in sourcing, labour, etc. Every time we buy a piece of fashion, we are voting for the production process behind it. Brands I love include: Stella McCartney (for luxury vegan fashion), Amour Vert (for chic pieces), Chinti & Parker (for sustainably made jumpers and accessories)."
Shruti adds: "When you can't find something locally, online shopping is a great way to shop for sustainable clothing and accessories. There are many online ethical fashion platforms, for every budget. Some of my favourites are Reformation, Thought Clothing, Address Chic and the Green Room section of ASOS."
The Good Trade has listed some of the best brands that combine sustainability and style here.
Be careful of greenwashing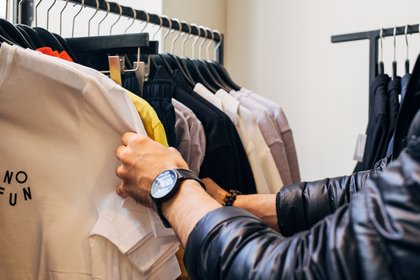 On a surface level, even brands on the high street appear to be eco-friendly as they use a technique called 'greenwashing', where they claim to be minimising their environmental impact when, in fact, they continue to harm the planet. According to The Good Trade, the key signs that the brand is not as sustainable as they claim are:
Garments are added daily onto their website
There's a choice of thousands of styles
The garments are made with low-quality, cheap material
They have a short turnaround on styles
The company are secretive about the details of their environmental and social responsibilities
Elizabeth from Conscious Life & Style says: "When trying to determine what brands or garments are ethical, always look for as many details as possible. When a brand says they are 'conscious', that really doesn't mean anything unless they prove how they are being conscious - are they ensuring living wages for all workers? Do they provide benefits like vacation time and healthcare for all workers? Are they using recycled or earth-friendly natural fibres? Checking resources like the Fashion Transparency Index and the Good On You app, or looking for certifications like Fair Trade Certified, can also help determine when a fashion brand is truly responsible."
Choose high quality
Compared to the prices of clothes you'll find on fast fashion brands, especially ones online, sustainable items tend to be more expensive. However, in terms of cost-per-wear, you're likely to get more value for your money by investing in sustainably made, high-quality items.
Elizabeth from Conscious Life & Style continues: "Buy less, but better. This requires a mindset shift - instead of looking at the price tag and trying to find the cheapest piece, think about the cost-per-wear. Is the piece useful, versatile, and high quality?"
Investing in higher quality is an important part of fast fashion. Shruti from Style Destino says: "As a conscious consumer, we need to commit to buying less, limit our purchases and invest in items that last longer. Quality should trump quantity. As Vivienne Westwood so aptly said, 'Buy less. Choose well. Make it last.'"
Shop second-hand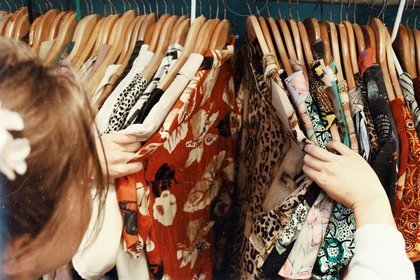 A great environmentally conscious alternative to shopping fast fashion is to shop second-hand. Whether you choose to shop in little vintage boutiques or huge second-hand markets, buying pre-worn clothes will satisfy your shopping cravings without harming the environment. Plus, you can often find clothing items from expensive brands or designers that are going for a fifth of the original price!
Elizabeth adds: "Experiment with unexpected combinations and stay open to mixing and matching pieces that you may have not immediately expected to work together. Many of us (including myself!) have a desire for novelty, but 'new' doesn't have to mean brand new from the store. It can mean a new way of wearing a piece."
Host a clothes swap party
Gather your friends or family and host a clothes swap party, which is the perfect way to turn your sustainable shopping experience into a social event. Tell everyone who is attending to bring along any clothes they no longer want or need. Once everyone has arrived, add all the items into a big pile, and let the swapping commence! By hosting, or attending, a clothes swap party you can knock two things off your list of things to do – clearing out your wardrobe and finding new items to wear!
Shruti from Style Destino recommends her shopping alternatives to fast fashion: "When you decide to quit a bad habit, it's important to replace it with something else, otherwise you revert right back to them. So, make sure you find sustainable ways for your fashion habits. You'll find a whole new world of fashion that you probably did not explore before. From ransacking vintage stores to attending clothing swap events, there are just so many creative ways to meet your fashion needs, you'll be spoilt for choice. Find out what speaks to you the most."
Rent items of clothing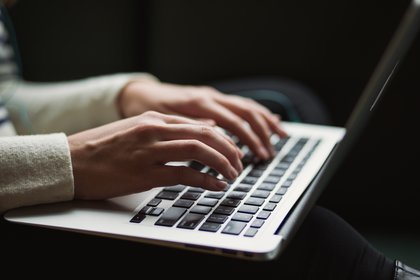 Renting clothes has become increasingly popular during the last couple of years, especially for people who want to shop with ethical designers but can't afford to buy the items outright. Clothing renting services, such as Our Closet, lets people rent items of clothing for a monthly fee, making designer labels accessible and also decreasing clothing waste.
This way of eco-friendly shopping is suggested by Greta from Fashion Me Green: "Try renting fashion instead of buying it. With fast fashion, a lot of the time we get a thrill from having something new and trendy to update our outfit. When you rent fashion, you share pieces and swap them frequently - giving you the same excitement as having something new to wear while making your participation in fashion more sustainable. I recommend trying the monthly subscription services where you have unlimited trades on items."
Follow the right people
With social media influencers and celebrities constantly promoting and collaborating with the latest it fast-fashion brand, it can be tempting to follow in their footsteps and give in to the latest trends.
Elizabeth from Conscious Life & Style tells us a way to stop the temptation: "I suggest unfollowing and unsubscribing from brands and/or influencers that are constantly marketing sales and new weekly trends. And instead, follow and/or subscribe to thought-leaders, publications and brands that are more aligned with the direction you'd like to go with your fashion choices."
Now that you know some of the best ways to quit fast fashion, why not give it a try? You could even set yourself a challenge and if you make it a month, or more, without shopping with a fast-fashion brand, you can reward yourself with a luxury break at Yorkshire's leading eco-friendly spa.
Image Credit: Shruti (Style Destino)