How to cut disposable plastics from everyday life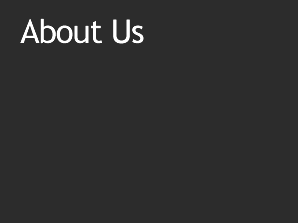 From straws to plastic bags to cotton buds, it's no secret that disposable plastics are polluting our oceans and killing marine wildlife. According to
Surfers Against Sewage
, there's currently 5.25 trillion macro and microplastic pieces floating in our oceans (269,000 tonnes) and everyday 8 million more join them.
So how can you cut these plastics out of your life for good? We got in touch with a range of eco-friendly bloggers to find out more about making the switch for life.
Bathroom
Our bathrooms account for a lot more plastic waste than we might think. From shampoo bottles, to razors and deodorant cans, toiletries are one of the biggest culprits because we buy lots of different products so frequently. But it's not impossible to become plastic-free in your bathroom.
"I've almost eliminated all plastic from my bathroom by swapping to hard bar shampoos and old fashioned soap" says Georgina Wilson-Powell, the editor of
Pebble Magazine
. But it doesn't have to stop there – Gina Caro, blogger of
Gypsy Soul
recommends investing in a deodorant stone, reusable make up wipes, a bamboo toothbrush, a safety razor and also switching to a water flosser.
Sanitary products are also a big source of pollution, with
thousands of sanitary items being flushed down the toilet every day
. Instead, these essential items can be swapped out for cloth menstrual pads (which Gina recommends), sea sponge tampons and menstrual cups – all of which are 100% reusable.
Kitchen
Your kitchen is probably the first room in your home that springs to mind when we talk about plastic, with food wrappers being the bulk of it.
James Lee from the
BBC's Good Food guide
recommends scoping out the shops beforehand and writing a meal plan: "I visited a few shops to assess what I could buy without packaging, and was pleasantly surprised by how much was available. I took my own containers, and was able to fill up on oats, nuts, rice, lentils and beans at Whole Foods and Harvest Co-op, a Glasgow shop that promotes sustainable, package-free food. I bought fruit and veg loose from my local supermarket. I wrote a meal plan and made my food ahead for the week."
But James did find he was limited with one product in particular: "As I'd feared, it was impossible to find dairy-free milk that didn't come in a container. Luckily, my preferred brand has recyclable packaging, but I still tried to limit how much I bought."
When it comes to storing leftovers, Georgina recommends beeswax wraps to keep your food fresh. You can either
make them yourself
or buy them online – some of them come in the prettiest patterns that are sure to spruce up your kitchen as well as save the environment, it's a win-win!
But what about cleaning products? Not to worry – there's three household items Mrs Green from
My Zero Waste
recommends to keep your home squeaky clean:
lemon, white vinegar and bicarbonate of soda
. From cleaning mirrors to getting your burnt saucepan looking like new again, these three ingredients have you covered.
Mrs Green also recommends ditching the kitchen roll and using
reusable cloths
instead, some of which only need water to work their magic.
Outside the home
It's easy to be caught out when you're out and about as you never know when you might need an emergency caffeine fix or need cutlery because you have to grab lunch on-the-go.
Gittemary Johansen,
The Picture of Mary
blogger, found one of the best things to do was to say 'no': "You can avoid a lot of single use plastic just by refusing unnecessary items, like straws. Be prepared and think a little bit ahead. It's all about changing your habits for the better."
Georgina recommends putting together a
zero waste kit
, which for her, generally consists of bamboo cutlery, a stainless steel water bottle and a reusable coffee cup. Other day-to-day zero waste kit items include cloth napkins, reusable straws, a foldable tote bag and a plastic-free lunchbox.
If you'd rather buy everything in one go, there are tons of zero waste kits packaged and ready to go on
Etsy
.
Some food for thought
Take it one step at a time
Equipped with all the information above, it's tempting to buy anything and everything reusable in order to cut out plastic for good. But realistically you may only need a handful of items, or you might buy an alternative that just doesn't work for you.
"I'd highly recommend starting with one item, making the switch to a more sustainable alternative and seeing how you get on. Once you are happy with your switch try something else" says Gina.
Gittemary agrees: "When I first looked into zero waste, I went through my trash and acknowledged what sort of trash I made in a day, then I came up with reusable alternatives one by one."
It's not an overnight change
It all sounds quite straightforward, but in reality making the big switch takes time to find a solution that works for you. It's also not very kind to your bank account!
"It's a journey, I think that's the thing to remember" says Georgina. "You don't need to make all these swaps at once. Since launching pebble 18 months ago, I've been on a mission to cut down my plastic consumption.
"I know these things cost money but I've gathered these things together over a year, getting some things for birthdays and Christmases. All of these small changes mean I barely use any plastic now at home!"
Titanic Spa is the UK's first eco-friendly spa and are passionate about working towards a greener future. If you're looking to get away, book a
2 for 1 spa day in west Yorkshire
today.