Health body calls for improved alcohol labelling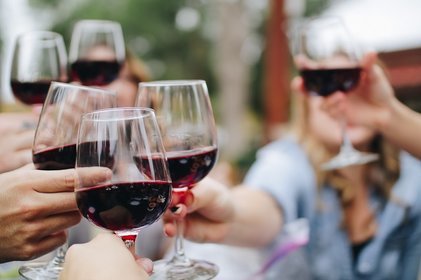 A new report published by the Royal Society for Public Health (RSPH) has recommended that labelling on alcohol is changed to ensure consumers are made more aware of the potential health consequences of drinking.

The report - entitled 'Labelling the Point' - was based on a survey of nearly 1,800 people, which concluded that around 10% of respondents would consider switching from drinks with the highest to the lowest alcohol content if health-related labelling was clearer.

As a result of the report, the RSPH has suggested that a 'traffic light' system, similar to that which is already used on many food products, should be deployed across the wide range of alcoholic drinks available.

RSPH Vice President, Prof Shirley Cramer, told the BBC that there is a serious problem in Britain with people not being fully aware of how damaging alcohol can be: "The potential health consequences of alcohol consumption are more serious than many people realise". Prof Cramer also referred to Cancer Research UK's claim that 9 out of 10 people do not know there is a link between drinking and cancer.
Opposition to "cramming more information on a pack"
However, the Portman Group – the trade group which represents and promotes standards within the alcohol industry – disagreed with the RSPH's proposals, despite the two bodies having conducted the report's research alongside each other.

John Timothy, Chief Executive of the Portman Group, said the survey showed that: "There was little public interest in a radical overhaul of drinks labelling and strong opposition to cramming more information on packs".

Nevertheless, the RSPH's 'traffic light' idea has been backed by the Alcohol Health Alliance, with Chairman Prof Sir Ian Gilmore claiming that: "It is clear from this research that the public want labels to include the drinking guidelines, and we know from our own research that 81% of the public want to see the guidelines on labels".

If you wish to read the RSPH report yourself, it can be found via the organisation's website here.
SEE ALSO: 5 Reasons Why Blueberries Need to be in Your Diet
If you fancy a detox and want to start looking after your health, a rejuvenating spa break in Yorkshire is certainly the way to go.
For more news, tips, and advice, check out our blog and view our spa treatments ahead of your visit to Titanic Spa.

Image Credit: Kelsey Knight