Guests get 'Spa-fit' by adding exercise session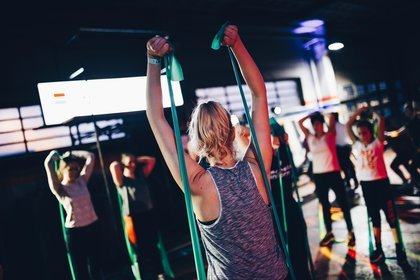 Make a fresh start on those New Year's fitness goals with the latest in 'spa-fit' experiences.

It's no secret that a relaxing spa treatment can rejuvenate your wellbeing on the inside as well as the outside, but after an indulgent festive period, it's time to up the focus on our health with a more energetic session at the spa. Next time you're on a spa weekend in Yorkshire, you could find your treatment benefitting from an equal split between therapy and exercise.

Skincare is important to our general health but how we look after our exterior is just one aspect of our overall wellbeing. Savvy spa-goers are recognising the combined benefits of nutrition, fitness and relaxation by opting for treatment facilities that accommodate all three in a new trend that helps guests look and feel at their best.

Access to a full gym suite or on-site fitness classes such as yoga or Zumba are the ideal way to get moving and start shifting those toxins accumulated over Christmas. Professional personal trainers and instructors work alongside beauty therapists to tailor the most effective spa experience yet. Partnered with specialist treatments and massage, this new method for detoxing makes the most of a day at the spa and with the option of a candlelight swim, visitors may well book themselves in for longer. The trend is being heralded as a complete body service, concentrating on building a better physique and beautifying guests from head to toe, inside and out.

Whether your perfect spa break includes cooling off with a dip in the hotel pool or a more strenuous workout in the gym, the new trend for combining exercise with skin therapy is a must as we enter the New Year and shake off the sins of the festive season.