Experts advise doubling up on skincare for autumn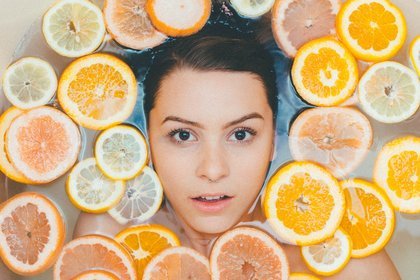 Beauty experts have revealed a new trend in skincare, which involves doubling up on products and treatments, in order to achieve the best-looking skin.

While many are cynical, saying the advice is a marketing ploy to make consumers spend more on products, Dr Aamer Khan counteracts these claims by explaining the benefits in a recent article published on the Daily Express.

Rather than the traditional cleanse, tone and moisturise, which many of us are familiar with, it is thought that double cleansing will promote a healthy and balanced complexion. The trend first originated in Japan and Korea and involves using a cleansing oil to remove makeup before applying a face wash, which is usually in a cream or foam formula.

The first step is said to remove any make-up or product build-up, which has accumulated throughout the day, while the second step deep cleanses and nourishes the skin preparing it for moisturiser or serum. The experts advise that the oil is removed with a warm and damp facecloth, with the option of using a vibrating cleansing brush in the second step to help drive the cleanser deeper into pores.
SEE ALSO: How can I boost my immune system this autumn?
'This year's hottest beauty trend is all about doubling up'
Asides from the double cleansing routine, it is also possible to apply this theory to a number of other skincare methods, such as facemasks and beauty treatments. The article states that professional facialists have been doubling up on masks for years, by using one mask, and then another which contrasts with the first.

Twin treatments are also recommended, with an example being high-tech radiofrequency devices to stimulate collagen production, and a derma roller treatment to improve skin texture. So, if you're considering booking a rejuvenating spa break in Yorkshire, it may be worth booking in for two complimenting facials, or a body scrub followed by a moisturising treatment.