Secret Santa gift ideas for your eco-conscious friend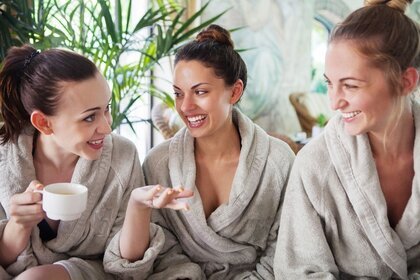 It is never too early to start thinking about Christmas and if you are partial to a game of secret Santa or like to treat your family, friends or workmates to a present for being amazing then taking an eco-conscious approach is always a nice idea and with so many companies taking a more considered approach to their products, there is plenty on the market to choose from.
Read on to find out some of the best eco-conscious secret Santa ideas given to us by eco-conscious and lifestyle bloggers perfect for those who love a good pamper, enjoy a cup of coffee or want to make their home smell wonderful.
Secret Santa gift ideas for your eco-conscious friend:
- Seed balls
- Fairtrade coffee or tea
- Reusable water bottle
- Donation to charity
- Eco-friendly candle
- Digital e-learning course
Seed balls
It may sound like an odd choice, but seed balls and seed bombs are a unique but clever way of gifting flowers to someone, that they can grow themselves. This is the perfect present for those who love giving back to the environment and something James from Protect The Planet recommended to us:
"If you were going to gift some plastic jokey item as a secret Santa this year you wouldn't be alone, but thousands of people are switching to gifting responsibly, and ensuring that the impact they have on the planet is reduced. Protect the Planet is a leading online retailer of environmentally friendly giftware, and this year they have a whole range of eco secret Santa gift ideas, that you can give! Why not gift them some seed balls, that will help encourage birds, mammals and insects into their garden come spring when they burst into life?"
Blogger Healthy Vix also recommended seed bombs to those who love getting green-fingered: "If you are looking for a green secret Santa gift, here are some ideas for you that can suit all budgets from a few pounds up to £15 or so. For those with gardens and a love of the outdoors and nature, a seed bomb is a great gift that will keep on giving into the spring and summer as the wildflowers bloom. These are compostable 'bombs' filled with wildflower seeds. Just throw, and grow!"
Fairtrade coffee or tea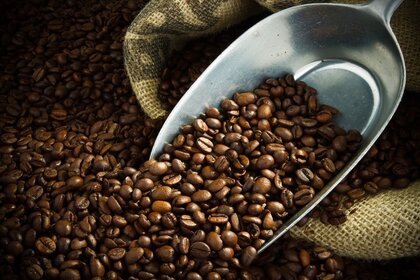 Who doesn't love a warming tea or coffee in the colder months? If you know a coffee or tea lover then there really is no better gift. You could ask them what their favourite undertones are and base your choices on their answers. If they love tea then buy then buying them some small-batch tea could really touch their heart.
"For coffee or tea lovers then a bag of the finest organic Fairtrade coffee or tea is a cheap and cheerful way to support small growers with a fair wage and choosing organic is the most eco-friendly option for the planet," Victoria explains.
Reusable water bottle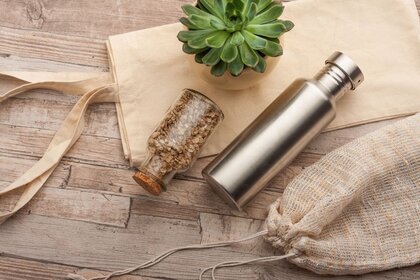 A simple but really effective choice for those who are out and about often and for long periods of time or are into their exercise. Stop large plastic consumptions by buying your friend or family member a reusable water bottle, a choice that Victoria also recommended.
"A reusable water bottle or hot drinks flask is always handy. These come in some amazing designs nowadays made with eco-friendly materials such as bamboo, or you can even source reusable hot drinks cups made from recycled paper coffee cups!"
You can tailor your choice to their personal tastes and choose a colour or design they will really like or a bottle from one of their favourite brands.
Donation to charity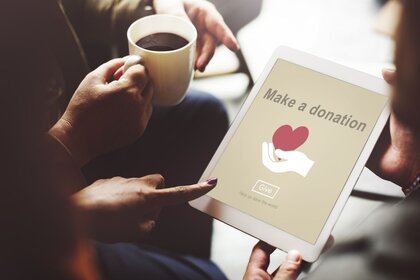 For the generous people among us, a donation to charity is a really thoughtful and touching gift. For some people, Christmas isn't about the presents and material items and a charitable donation can be a lovely option. If the receiver of the present has a charity they love supporting or is close to their heart then what better way to support them.
This was another recommendation from Victoria and is a great way to keep a present eco-conscious and to a budget: "To avoid consumerism altogether then a donation to a charity on the recipient's behalf is a great idea. To stick with the eco-friendly theme this can be a sustainable charity or you could even plant a tree for your secret Santa."
Sophie, a blogger on the website Sustainably Lazy recommends donating to Oxfam and Choose Love and also to think about sending charitable birthday cards too: "Secret Santa is a great way to reduce consumption because you only have to buy one person a gift. The surprise element adds to the fun and gets everyone involved which is just what you need at Christmas. Because the budget for secret Santa is usually quite small, people often like to give funny gifts. That's why I love that you can gift a pile of poo to someone through Oxfam. It will make the recipient crinkle their nose at first, but once they realise it helps farmers in poverty learn to compost and grow food, it will make them feel good. If you don't want to give someone a silly gift, you can donate a hot meal to refugees in their name through the charity Choose Love. Not only do charity gift cards make unforgettable gifts, but they are also an eco-friendly choice because there is no waste, no unwanted products and no plastic pollution."
Popular charities to donate to:
- Mind
- Oxfam
- RSPCA
- Great Ormand Street Hospital
- NSPCC
Eco-friendly candle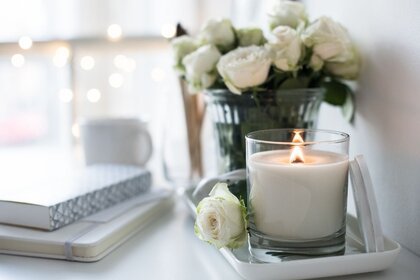 Know someone who loves a great smelling home, then think candles this Christmas. Candles are a really versatile and personable gift that can be really tailored to the recipient. There are a whole load of eco-friendly and soy wax candles on the market that don't release bad chemicals into your home. Wrap the candles or buy a nice, recycled gift box to present it in for an extra finishing touch.
The team at Protect The Planet offer a range of lovely eco candles in a range of delectable scents, James explained more: "If you know someone that loves to relax and unwind they are sure to love this eco-friendly candle, available in a range of scents – and best of all, they plant a tree for every one sold"
Digital e-learning course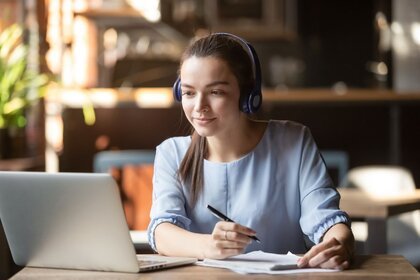 Has your friend always wanted to learn a language or learn a new skill? If so, then why not get them an online learning course voucher so they can fulfil their dream. This non-material gift doesn't come with unnecessary packaging or couriers to deliver it and could be really beneficial. We asked Ricky from Friendly Turtle what eco-friendly or eco-conscious secret Santa gifts they would recommend and why:
"Instead of a material gift this year, why not try a secret Santa gift 'that isn't a thing'. For example, a digital e-learning course coupon? Thoughtful and considerate gifting for friends with zero impact on our planet!"
Online course or class ideas:
- Language class
- Cocktail making class
- Web design
- Online dance workshop
- Becoming a writer workshop
Enjoy a spa day at Titanic Spa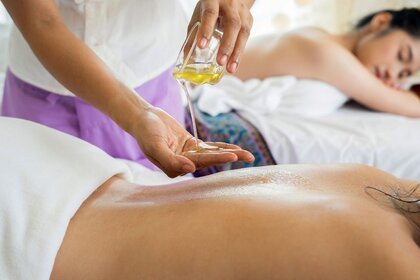 If you're looking for a relaxing and rejuvenating eco-friendly experience for a loved ones secret Santa then why not treat them to a spa break? We are a multi-award-winning destination spa that places equal emphasis on the wellbeing of both our guests and the environment.
Our range of spa packages and experiences are tailored to suit a wide range of guests and are all hosted in our converted 20th-century textiles mill overlooking the Pennines. If you're unsure about what sort of spa experiences they would enjoy, then why not treat them to a gift voucher so they can choose when they would like to go, they are the perfect secret Santa gift and come with no environmental repercussions?
Why not get ahead of the game and plan your secret Santa early and make it a conscious choice? Hopefully, some of these ideas have given you a little inspiration for future gift-giving occasions and you're all set for the festive season. For more articles like this, take a look at the Titanic Spa blog.