How to design a productive workspace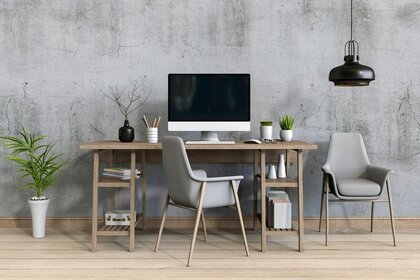 As working from home has become normality for so many of us throughout the lockdowns and changing restrictions, our homes, bedrooms and dining room tables have adapted into makeshift home offices. It is proven that your workspace has a huge impact on productivity so making sure you enjoy the space you work in can have a great impact on your mood, your productivity and your wellbeing.
As some of us may not be able to enjoy activities like one-night spa breaks in Yorkshire as often as we may like or with the loved ones we often share the experience with, ensuring the space around us and in our homes is as comfortable and welcoming as possible can make day-to-day life positive and productive.
This article will go into a little more detail about the simple ways you can adapt and update your working space to make it work as best it can for you.
Don't focus too much on the layout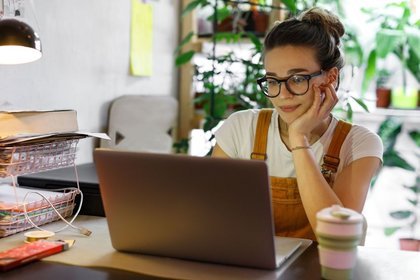 Not everyone that is working from home will have the luxury of having their own office space, so focusing on the small area around you is the best place to start. If you are working in your living room, at your dining table or on a laptop on your sofa, then you don't need to worry about changing the whole space around you, just start small.
If the dining room table is your chosen working location, then why not add some flowers, plants or other greenery to fill the space, the same goes for candles, adding candles can add ambience and also offers a feast for the senses, just choose a scent you like and burn away. You don't need to worry about the layout of the bigger room around you, focusing on the areas directly in front of you can have the same effect on productivity.
Block Design comments on this point a little further on their website: "Unfortunately we don't all have a handy spare room to transform into a fancy home office. But it can be easy to create a designated home working space with just a few small updates. If you can, section off part of your dining room or bedroom, finding an area of your home that can be easily kept organised and quiet. Keeping clutter away from your desk for a more fluid workflow and clear mind. But adding some of your favourite objects to the space will make you feel happy, inspired and motivated."
The same goes for an office. If you work in a separate office, if you have a limited budget, just work on your desk where you will be sat whilst working. Add personal photos and memories, candles, plants and other small decorations that bring you joy – a little pick me up every day of the working week.
Great desk decorations:
Photos
Candles
Plants
Reed diffuser
Ornaments
Create opportunities for movement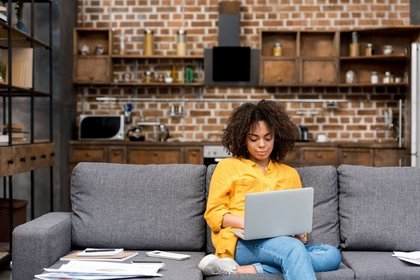 One of the best ways to ensure you are productive and working at your maximum is to offer the opportunity for movement. This means creating spaces in your office or around your home that allow you to work in a different capacity. Some of us can work for hours in one place and find it the best way of working for them, but for others, being sat in one place for prolonged periods of time isn't the most productive way for them to work.
If you have a little more space, create a cosy nook in one corner with a chair, some cushions and a throw, similarly you could add a small sofa or a beanbag for the same effect. Just changing the area you work in can refresh the brain, rid any boredom and can give you the inspiration you may not have had in another working area.
Add personal touches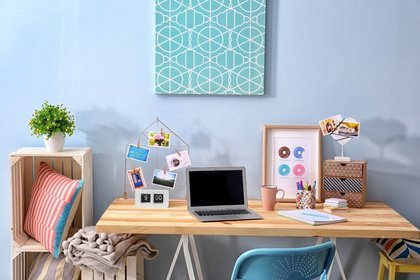 One thing that is important is to avoid having a cluttered desk, but that doesn't mean you can't add personal touches to the area. A cluttered desk is often a distraction whilst working, not only cluttering up your space but also your mind.
The Muse describes how a cluttered desk can detract from productivity on their website, reporting: "While sticky notes can be a helpful tool, extra books, piles of paper, or cups half full of lukewarm coffee will strongly detract from your productivity, not to mention your concentration. You don't want your desk to be empty—don't stow away your pen if you'll be picking it up again today—but giving yourself space to work allows you to have space to think as well."
Your desk is the perfect space to add a few personal touches, whether that is photos and memories, special trinkets or your favourite mug filled with pens. Adding items that have a connection to you can make the space an enjoyable one and one that you want and look forward to working in. Seeing friendly faces in frames can often spark productivity and positive thoughts.
Add plants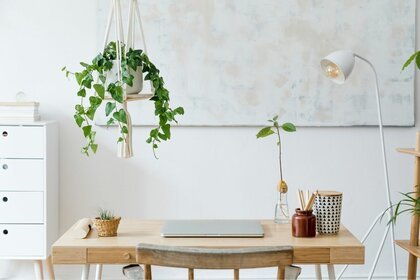 Your workspace isn't complete without a few plants and flowers. Plants and succulents are one of the best ways to clear the mind and ensure you are working at full capacity. You don't have to add the plants directly to your desk, place them in areas around the room, from the ceiling, on a bookshelf or just on the floor, they have the same positive effects either way.
Fake plants are great for offices and working spaces as you don't have to worry about keeping them hydrated, alternatively, you could add succulents like cactuses which are also very simple to keep alive.
Use natural light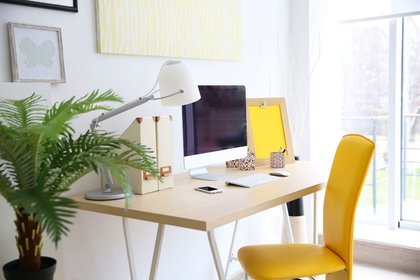 Natural light is one of the first rules of working from home. Making sure your room is full of natural light is essential to a great working environment. Place your desk at a window or make sure you choose a naturally lit room and keep the curtains open as much as possible.
"Ideally, you should find a working spot with lots of light – this will not only save on your electricity bill but will also boost your mood. It's scientifically proven* that exposure to natural light in an office will increase your productivity, health and overall wellbeing." Ideal Home reports on their website.
No matter where you enjoy working in your home, there are plenty of ways you can easily improve your productivity and make your space a little more enjoyable to work in. If you know someone who loves a spa and you would love to treat them to a relaxing pamper day, take a look at our range of spa vouchers, the ultimate gift in luxury and relaxation.