Christmas Party Beauty Tips to Keep You Glowing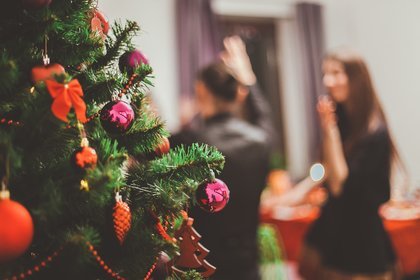 It is that time of the year again. In companies, offices and workplaces all over the UK, the much-anticipated Christmas do is ready to kick-off and with Christmas cheer flowing and the festivities in full swing, your style needs to be on point.

From fashion to hair and make-up, we all want to enjoy our Christmas parties in style and grace. With our Christmas beauty tips, we know you will be turning heads. And maybe, just maybe, Santa will reward you this year with an amazing spa break in Yorkshire to truly pamper yourself.

Here are our Christmas beauty tips to make the joyous season fashionably perfect:
Having a great time is priority number one
First and foremost, to look and feel your absolute best during the Christmas period, you need to be committed to enjoying yourself. Being with people who make you happy and doing things that make you happy will help to create an inner beauty that will shine through to the outside. Being happy shows up all over your face. Your skin will glow, your eyes will brighten, and the people you encounter will be drawn to your positive vibes.

In the lead up to the Christmas season, it is easy to get stressed and panicky about everything that needs to be completed and this can take a toll on your skin and complexion – the last thing you want to be worrying about. Taking time out for yourself is an important factor in the run-up to one of the busiest times of the year, whether that be going for nice long walks in the fresh air to clear the mind, or spending some quality time with people that lift your spirits for a weekend break away in a luxury spa. We all know Christmas is all about giving to others, but sometimes we need to take care of ourselves first.
Simple Updo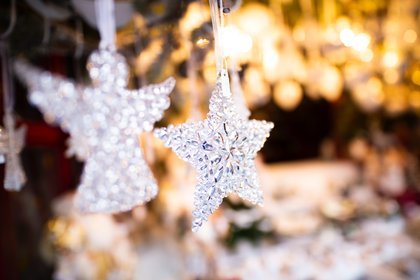 The messy bun is a perfectly easy style that you can use for your Christmas party. Easy to do, and easily embellished, this look will get you to the party on time looking great. After spraying wet hair with texturizing spray, scrunch your hair together with your hands. It is best to allow your hair to air-dry to maximise the effect of the product, but if you are pressed for time you can blow-dry with a diffuser to bring out some waves.

Gather the hair into a ponytail just below the crown of your head, and secure with an elastic hairband. Remember, this doesn't have to be perfect so it's okay if short pieces around your face come loose and sometimes this can add to the sophisticated look. Now split your ponytail into three sections. Working section by section, twist your hair and use a kirby grip to pin it close to the base of the ponytail. For a bit of flair, curl the loose strands around your face and muss them up afterwards to fit with the messy bun look. Add a decorative clip, slide or comb if you want to add some sparkle, alongside your makeup.
Party make-up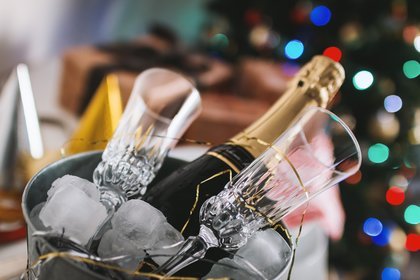 The key to Christmas beauty is the right make-up. For a beautiful and simple look, apply your eye shadow first, this way you won't get eyeshadow dust on your newly applied face makeup. Enhance your eyes with a swipe of liquid liner.

When it comes to applying your foundation it is always worthwhile investing in a good quality primer to make your makeup last the night – there is nothing worse than having to take time out of your night to reapply! There are many different primers that all work differently depending on your skin complexion, so it is worth taking the time to test out which one best work for you. Begin applying foundation with a foundation brush for a flawless finish and then move onto the rest of your make-up routine. Finish off with a dusting of setting powder to keep everything in place as you dance the night away.
Lips that Glitter and Shimmer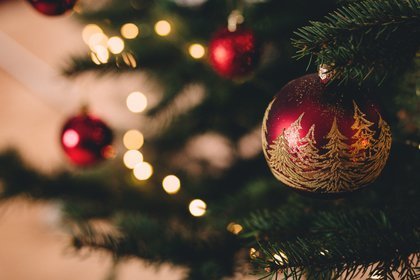 Some may argue that Christmas is all about glitter. When shimmering, sparkling lipstick and glosses are applied to your lips, you will instantly stand out. For the look, line your lips with a coloured lip pencil lighter than your natural lip shade, and be sure to add some foundation to the corners of your mouth. You can use a nice, creamy lipstick with a lip brush. When applied, glitter can be added using a flat brush and finished with a light gloss. Remember, glitter does make eating, drinking and even kissing a bit of a challenge, so always bring a back-up lip regimen so you can don new lips at some point in the evening if necessary.

Beauty blogger Gweni from G Beauty is a big fan of Christmas parties and loves to apply the perfect trends of the season. Gweni says:

"What better time to wear ALL of the sparkles?"

"I am a huge fan of making use of all of my shimmer/sparkly eyeshadows during the season, especially golds and reds. I like to smoke them out with a darker, matte shadow to give my eyes a little more of a dimensional look. Add a winged liner and some false eyelashes, and you will have yourself a festive but gorgeous eye."

"I love pairing it with a red lip to fully embrace the Christmas spirit. To keep your lips looking red whilst sipping on all of the bubbles, make sure to use a lip liner before applying your lipstick. Not only will it help it last longer, but it will also make your lips look fuller – perfect for mistletoe moments!"
Counteract the Christmas Cheer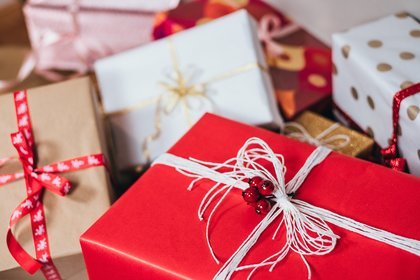 Christmas dos often involve a bit of tipple. Although you may enjoy yourself whilst drinking the night away, your skin is not going to be thankful. Alcohol works to dehydrate your body. It can leave your skin dry, grey and even feeling dull. To ensure that you glow, especially in the days after the party, try using cleansing milk that contain hyaluronic acid. You may also want to enjoy the benefits of a brightening face mask therapy or spa facial. Products that contain alpha-hydroxy acids are the most beneficial. These natural acids work to destroy dead skin cells, firm up and moisturise the skin.
Those Tired eyes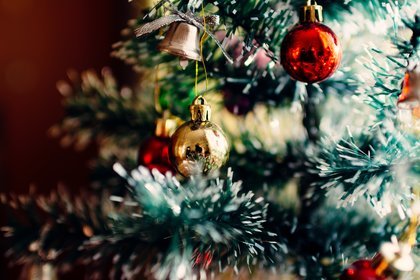 The inevitable morning after doesn't have to sway you from enjoying your evening. Although the extra partying may leave you feeling tired, you don't need to look it. A simple eye massage will help to get rid of those puffy eyes. Start from the corner of one of your eyes and work your way up, between your brow bone and your eye. Again, those dark circles are probably related to dehydration, so don't forget to drink plenty of water. If you don't like the taste of plain water on a hangover, try adding a few slices of lemon or orange to make it a little more enjoyable and detoxifying for the skin!

If you have time, it is always worth applying a light face mask to replenish the minerals that have been depleted through alcohol consumption even if this is something as simple as putting a couple of cucumber slices over your eyes for a few minutes.