Can a spa help with your allergies?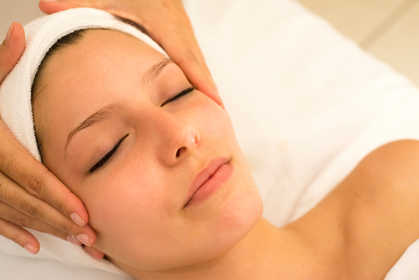 At certain times of the year, we can all start to feel a little under the weather. As the temperature goes from cold to warm – and then sometimes annoyingly back to cold again – our bodies can react in increasingly frustrating ways. Allergies are also prevalent, a constant blight on many of our lives, and sometimes all we want is a little pampering, a little 'me' time. Spas can certainly help with this, and through different treatments, they can help those affected. So let's look at what can be done with the help of your favourite spa to combat allergies.
Facials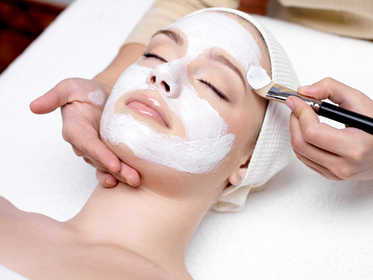 "A part of every good facial is a massage of the facial and neck muscles which can have a positive effect on allergy symptoms" – Spa Industry Association
We can all appreciate a little attentiveness now and then, and nothing says pampering like a nice calming facial. These treatments can help us to feel good even in the best of times – their relaxing nature and benefits for the skin are always welcome. Facials can also be absolutely beneficial for those affected by allergies. If the correct products are used and the right pressure is applied to certain points and areas, they can really help to relieve sinus congestion and other causations of allergies such as headaches.
Massage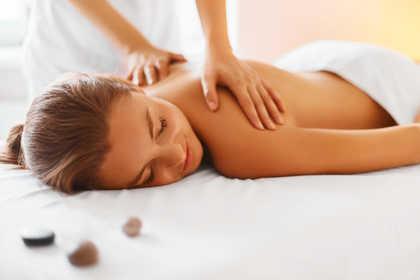 It is generally known that there is some correlation between stress and allergies. When you're stressed, certain chemicals can be released into your bloodstream that can negatively affect your immune responses. If you leave stress unchecked your immune system can indeed further deteriorate, making your allergies worse. Therefore, you will absolutely want to avoid and combat stress. There is no better way of doing this on your next Yorkshire set spa day than by taking that much needed time for yourself and indulging in a stress-reducing massage.
The fine folks at the Spa Industry Association spoke to us about the positive affects massages can have on those with allergies.
"There a number of ways that a spa visit can help a person with allergies. From the relaxing effects of a massage which may be able to help with head and neck tension, and "stuffiness" to aromatherapy.
Head and neck relaxation-massaging of the face may relieve tension, pain, reduce sinus tension and prevent headaches".
Allergies normally occur when your body encounters harmful substances that are seen to be hostile to its wellbeing, then reacting with inflammation. Massages can help to alleviate this by benefiting circulation and applying force to pressure-points, therefore relieving sinus congestion. Massage isn't a cure but it can be thoroughly beneficial, helping you to take control of your bodily reactions.
Sauna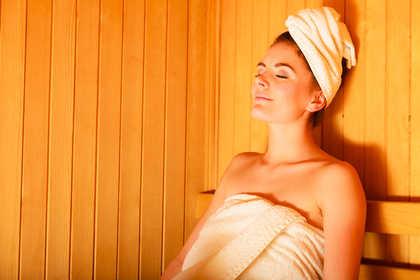 A popular part of any pampering weekend is the much-beloved sauna. Good steam can do wonders and has become part of the essential 'me time' itinerary, and can definitely benefit those suffering from allergies. The comfort that they provide, the sweating out of all those bad toxins, cleansing yourself of your ills, and relieving stress, can benefit in a very practical sense, and mentally as well. Likewise, wet saunas or similar high moisture treatments can also be very helpful to those with allergies and other respiratory problems by helping to relieve congestion.
There are some issues with saunas however; many provide an inherently dry environment that can hinder effectiveness on certain allergies and sometimes even irritate. Depending on your situation they can indeed help or hamper ones' health. As with all treatments, it is never a bad idea to consult your spa beforehand, stating your situation so that they can best advise you on treatments to effectively help with any allergies or issues.
Don't go when sick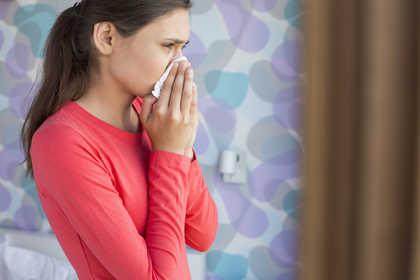 During the volatile months of the year, in terms of temperature, and the damp conditions that this part of the world oh so likes to provide, it's not just allergies that can get us down but general sickness too. Those of us suffering from flu or merely the common cold deserve some pampering as well, but unfortunately, a spa isn't the place to go when suffering this way. The contagious nature of these illnesses can easily spread in a spa-like environment, so the imperative is on each individual to consider others around them, and not pass along sickness to those trying to enjoy the facilities.
However, in the comfort of your own home, a nice hot shower/sauna/bath with the use of certain ingredients like eucalyptus can certainly be a great option while you are on the mend. And then once you are feeling well again, head on down to the spa to make sure you are in tip-top shape to tackle the world once more.