The best environmentally friendly podcasts to enjoy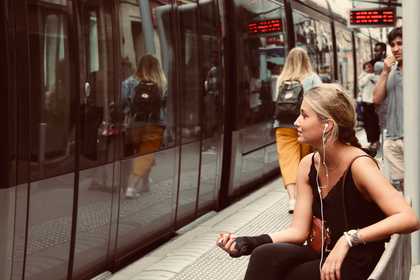 Whether you're at work, on a long drive or enjoying a Yorkshire spa weekend, podcasts are an accessible and convenient way to learn something new and be entertained. We've compiled a list of some of the best environmentally friendly podcasts that you can listen to, from how to be a conscious consumer to how to lead a minimalist lifestyle, and each one tackles an important topic. So, plug your earphones in or turn on your speakers and be inspired by one of the fantastic podcasts from our guide.
Hippie Haven Podcast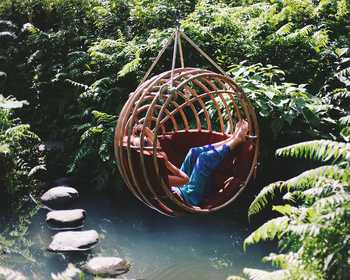 Whilst on a mission to inspire others to live an ethical and eco-friendly lifestyle, Callee founded the Hippie Haven Podcast. Each week the free podcast differs in topics, some of which include money-saving tips for a zero-waste lifestyle, debunking common vegan myths and also in-depth looks into issues such as the palm oil industry.
As well as the podcasts, Callee also hosts sustainable workshops, litter clean-ups and speaks at holistic events, but she believes her podcasts are essential for helping people become more sustainable: "My goal is to reach people by sharing conversations on anything and everything related to sustainable living, from beginner to advanced topics. Podcasts are a great way to reach people because they're free and accessible to anyone with internet access and can be listened to passively while engaging in other activities, such as driving or housework. Scroll through our past episode list and start on the one that sounds most intriguing to you!"
Green Dreamer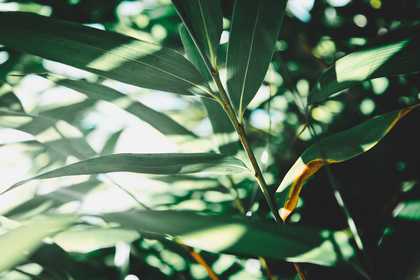 Ecological balance, sustainability and regeneration are just some of the core values discussed on the Green Dreamer podcast. Each podcast features guests who are pioneering experts in sustainable living, and the thought-provoking conversations they have with the producer of Green Dreamer, Kamea, will inspire you to make your own positive difference to the world.
We spoke to Kamea to discover more about her innovative podcast, she tells us: "Our podcast explores our paths to ecological regeneration, intersectional sustainability, and true abundance and wellness for all. In light of this, listeners can expect to hear from a wide variety of guests with different backgrounds and fields of expertise, each creating positive change with their own approaches.
"Because we each have varying interests, skills and talents that are intersectional to our shared love for our planet, it was important to me that the podcast helps to open up the narrative of environmental activism so that listeners, no matter where they are in their own journeys, can each feel inspired to activate in their own unique ways."
There are plenty of other ways Kamea could reach a mass audience so we asked why she chose podcasts: "I fell in love with the podcast format because they can be listened to almost anywhere and can be easily integrated into one's existing lifestyle - we can listen while making breakfast, commuting, exercising, relaxing at night, taking a stroll through a green space, etc. It's also a medium that, unlike some other forms of social media or digital media, can allow for a deeper and more focused exploration of topics."
Low Tox Life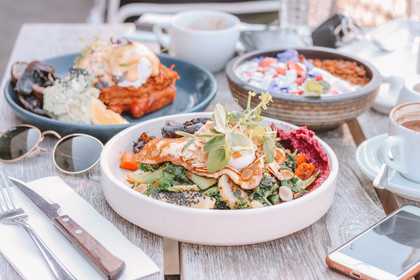 If you want to learn more about how to lead a healthier lifestyle through changing your eating habits, then the Low Tox Life podcast is perfect for you. The host, Alexx Stuart, talks about how making better choices for your health and the planet can improve your body, mind and soul.
We spoke to the team at Low Tox Life to find out more. They said: "The podcast provides real support for real people. Alexx has hosted many fine practitioners, thought-leaders and authors on the show in the past couple of years such as Zach Bush, MD, Dr John Demartini, Jonathan Fields and Dr Terry Wahls to name a few!"
The Wise Consumer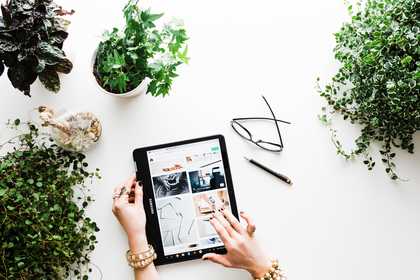 From fashion to technology, The Wise Consumer podcasts feature entrepreneurs who are on a mission to help save the planet. The host, Madeline, discusses their business projects and uncovers how they began, why sustainability is important and the challenges they face.
The Wise Consumer has recently collaborated with Trestle, a Chrome browser plugin that provides transparency for conscious consumers. Once you've installed the myTrestle button and landed on a brand's website, the plugin will give you an insight into the brand's ethics. You'll see ratings and information on their social and environmental impact, whether they use fair labour and more. The aim is to make it easier for consumers to shop wisely as Trestle conducts the research for you.
We spoke to Jennifer, founder of Trestle, about her collaboration with The Wise Consumer podcast, who comments: "It's a rare episode that dives into the structures that need to be in place for everyone to have access to convenient conscious consumerism.
"Unfortunately, to be an environmentally friendly and conscious consumer has been only accessible to people of privilege - it takes an enormous amount of time, dedication, and resources to research and understand the impacts of each of our purchases and decisions.
"I personally am a systems-thinker - always asking questions around how we can adjust our systems (commerce, online retail, education, communication, institutions, etc) so that reducing our impact on the environment and contributing to healthy supply chains is the easy choice for most people"
Conscious Chatter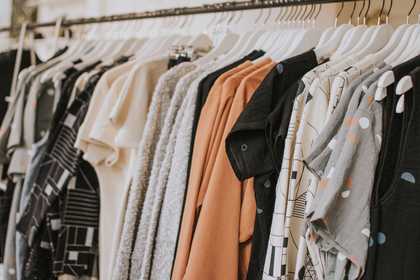 An insightful podcast that combines environmental values and fashion is Conscious Chatter, which is hosted by Kestral. After working for People Tree, a fair trade clothing company, Kestral realised that she wants to be stylish whilst also maintaining her ethical values.
Conscious Chatter is another podcast recommended by Jennifer from Trestle, who continues: "The host brings on guests who are actively engaged in helping to solve some of the systematic downfalls across fashion and other industries that make being environmentally sustainable as individuals challenging."
Why are podcasts so popular?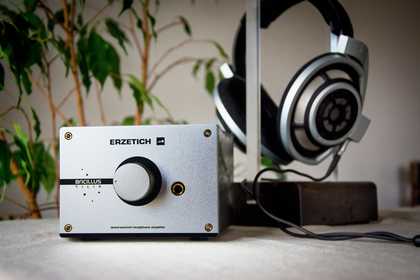 Podcasts have become increasingly popular over the last few years, but why? Firstly, they're perfect for adapting to busy lifestyles as you can listen to them almost anywhere, whether you're driving to work or running on a treadmill. Also, unlike the radio, you can choose the topic of discussion - comedy, horror, news, politics – so whatever your interests are, you'll be sure to find a podcast on them. So, for an important subject, such as the environment, it provides an accessible way for you to experience a deeper look into the subject.
Jennifer from Trestle adds: "Podcasts are one of the best ways to reach people on important subjects. In a world where information permeates our societies via headlines and 3-second video clips, the capacity for depth of conversation, and even debate, exploring complex topics is becoming a lost art. Podcasts provide one of the only sources for complex topic exploration outside of higher education. Plus, it's accessible to the public."
You can listen to these podcasts in places such as the iPhone podcasts app, Google Podcasts, Spotify, or even the host's website. If you're inspired after listening, look at our eco spa in Yorkshire for an environmentally-friendly and luxury weekend away!