The best beauty products to use on your skin this spring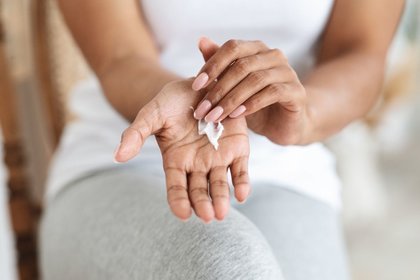 The winter weather is slowly passing and we are moving towards warmer, milder and sunnier days as spring brings blue skies and less rain. But as the colder weather passes, it is important to tailor your skincare routine to suit the new, warmer spring weather.
As experiences like a spa weekend in Yorkshire still aren't allowed to go ahead, it may be harder than ever to know what skincare is suitable for your skin and the new climates. In this article, we speak to skincare experts and enthusiasts and get their recommendations on some of the best skincare, lip and body products to use over the next couple of months.
Exfoliating Socks
Our feet can often be neglected, especially as many of us are doing a lot more running or walking than usual. Keeping them hydrated, soft and supple can stop rubs and sores and is the perfect preparation for sandal weather when summer hits. Shelley Whittaker, Founder at Wander and Luxe, recommends exfoliating foot socks as an essential this spring, she explains more:
"I would highly recommend paying some attention to your feet as we move into spring and therefore, sandal weather! Start with some exfoliating socks to help remove the dry and hard skin from your feet. To complement the process, invest in some deeply nourishing foot cream and apply that on a daily basis. Finally, choose some lovely bright nail polishes to indulge your toenails and ensure your feet are ready for open shoes at a moment's notice!"
Tropic Skincare Skin Feast & Skin Dream
A skincare brand that has grown in popularity through lockdown and the end of 2020 is Tropic Skincare. Jo Isherwood, Creator and Editor at Cup Of Toast, recommended their products to us, in particular the Skin Feast and Skin Dream creams. Jo explains a little more about her skin type and how Tropic Skincare has benefited her:
"I have combination skin, with dry patches along my jawline and oil around my nose. For me, skincare and beauty products have to combat the challenges of my skin type, along with fitting into my vegan and cruelty-free ethos."
She continues to explain a little more about the products: "I was introduced to the Tropic Skincare range about two years ago and it's the best one that I've tried. By day I use their cleanser and toner, and mix one of their oils with their 'Skin Feast'. By night I use their 'Skin Dream' and eye butter which I feel makes a big difference, especially at reducing some of the stress lines on my face this year!"
Clarins Comfort Lip Oil
Lips can often become one of the first things to suffer as the weather changes which means you need to take extra care of them in transition periods. Lip oils, lip balms and lip masks are some of the most important things to make sure you're including in your daily routine, this is something Emma Dunn, the blogger behind Lipgloss and Curves, recommends:
"For spring I recommend still using a lip oil to protect your lips, as the weather is finally coming out of the cold harsh windy months, to the beautiful sunlight days with a nice breeze. It's a great time to make sure that you're keeping your lips hydrated. My go-to product is the Clarins Comfort Lip Oil in raspberry, the products smell amazing and leave your lips feeling luxurious and soft. There are a number of different scents available, which also enhance your lips to create your perfect look."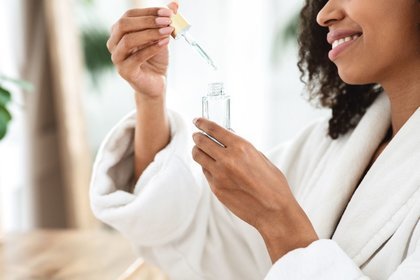 Temple Spa Dual Act Cleanser
"I've recently started using Temple Spa products. I was lucky enough to have won a set of products in a raffle at Christmas and soon fell in love with them," comments Helen from Twins, Tantrums and Cold Coffee.
Temple Spa offer a range of different products perfect for all skin types. Helen continues to explain more about the products she loves: "It's been a great way to be able to try out the different products, and I've since bought more. I've been using the Dual Act Cleanser which I love. It's a cream that can go onto your skin when it's dry and you rinse it off with warm water, or you can lather it up with water. It's apparently able to tell if your skin is oily, dry or normal and then works its magic accordingly! I don't know about that, but it's left my skin feeling really nice. I often find that soapy cleansers leave my skin really dry."
Beeutiful Skincare
"As somebody with combination skin who is prone to spots, I have struggled over the years to find a skincare brand that can work for me. Most products that I have tried have either stripped my skin of oils, left it oilier or hasn't had the desired results," Emma Reed explains.
She continues to explain how she has recently tried Beeutiful Skincare, a local brand in Hampshire: "I then discovered Beeutiful Skincare, which is a local, eco-friendly company. Based in Fleet in Hampshire, Carly creates her own skincare range using all-natural ingredients including honey and beeswax from her own hives. Twice a day I use her Vanilla Geranium Cleansing balm which breaks down makeup, oil and grime to give your skin a deep clean whilst leaving it hydrated. I then use her Grapefruit Hydrating Mist which tones and moisturises and finally, I apply the B-Rose facial balm which provides all-day moisturisation. As these are all from the same company, they work in conjunction with one another to really feed your skin and give it that nourishment it needs. If you have dry, combination, tired or lack-lustre skin then this is the perfect skincare range for you."
City Block by Clinique
Clinique is a great brand and has products to cater for all skin types, Petra, blogger at A Mum Reviews, highly recommends the brand and has recommended City Block, a great lightweight SPF.
"A skincare staple for me during spring and summer is City Block from Clinique. Available in SPF25 or SPF40, it is a lovely sheer tinted face cream that makes you look instantly healthier and protects your skin from the sun. Don't think I'll ever stop buying this product – I love it so much!"
Available in two strengths of SBP, this product can be adapted to suit your environment. Wearing SPF is essential to keep the skin looking young and youthful and avoid any unwanted ageing or wrinkles.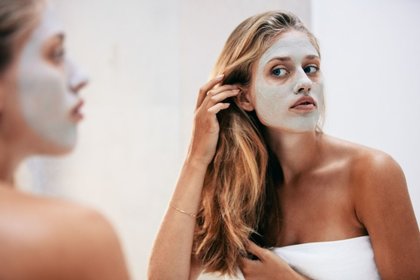 Antipodes Halo Skin Brightening Facial Mud Mask
"Spring is all about refresh and renewal. It's a great time to introduce some new products to your skincare routine," comments Helen from Natural Beauty with Baby. She continues and explains a little more about the product she recommends, the Antipodes Halo Skin Brightening Facial Mud Mask.
"To shake off winter dullness, I encourage freshness and firmness with the Antipodes Halo Skin Brightening Facial Mud Mask with detoxifying geothermal New Zealand mud."
Mud masks are great for clearing pores, skin firmness and detoxifying the skin. If you're struggling with dull and lifeless skin, then these are a great option.
In-Light Beauty Calendula and Turmeric Relief Balm
The weather can often be harsh on the skin, so making sure you are using products that are perfect for a little relief are essential, Helen continues and explains how she recommends the In-Light Beauty Calendula and Turmeric Relief Balm:
"We're dreaming of warmer days, but often in spring the weather still feels wintery. With this in mind, a good multi-purpose balm helps to stave off the elements while repairing weather-torn skin. I love In-Light Beauty Calendula and Turmeric Relief Balm. With its calming lavender, it's so relaxing to use on the face or body just before bed."
The Body Shop Oils of Life Intensely Revitalising Eye Cream
Sabina, or as she is also known, Mummy Matters, loves The Body Shop products and highly recommends their Revitalising Eye Cream: "I recently started using The Body Shop Oils of Life Intensely Revitalising Eye Cream after it was recommended to me by a friend. I love looking at before and after pictures because the results speak for themselves. Throughout lockdown and homeschooling, I have been burning the candle at both ends to be able to work and help my children, the late nights were very telling under my eyes, so I needed to do something fast. Already the Oils of Life are helping me to look less tired and I can see the delicate skin has more elasticity. As we head into spring and summer, I wanted something lightweight as I don't wear a lot of makeup and this has done the trick. I also like that you can use it once a week as an eye mask too for added pampering."
If you're struggling to look after your skin in the ever-changing weather as the season's change, then why not give some of these products a go and give your skin, feet and lips the TLC it needs after a cold winter.
The best products to use on your skin this spring:
Exfoliating Socks
Tropic Skincare Skin Feast & Skin Dream
Clarins Comfort Lip Oil
Temple Spa Dual Act Cleanser
Beeutiful Skincare
City Block by Clinique
Antipodes Halo Skin Brightening Facial Mud Mask
In-Light Beauty Calendula and Turmeric Relief Balm
The Body Shop Oils of Life Intensely Revitalising Eye Cream