Beauty trends from New York Fashion Week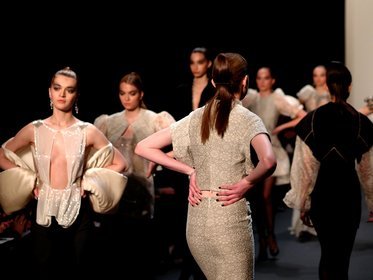 A highlight of the year, New York Fashion Week may be over, but its statements in make-up, hairstyle and clothes fashion have tipped what maybe some of the hottest trends in 2016.

After pampering yourself in the absolute luxury of a relaxing spa break in Yorkshire, make sure you get on board with the last ways to express your beauty. All of the major fashion publications, like Vogue, have scoured the photos, the runways, and even backstage to determine what will be the next must-have look for 2016. For all you hopeful fashionistas, here is what we learned from the recent New York fashion experience:
Understated make-up
Some shows may have poked a bit of fun at the Instagram make-up contouring trend, but most were in sync with each other about what's hot next year. Many showcased minimal make-up styles and some went so far to liven things up with a bold lipstick choice. Designers like Alexander Wang, Creatures of the Wind, and Jenny Packham, used scaled-down versions for their makeup kits. Some used as few products as possible, or zero products in the case of Marc Jacobs.

Other designers, like Oscar De La Renta, chose a minimalist style as well but boosted the look with a bright and vibrant lip. Many picked bold reds and purples augmented with matching lip pencil.
Throwback hair
Many of the designers brought old-school back to their hair designs. Although there was collective confusion about the cornrows used by Desigual, there were other throwbacks in the hairstyling. Tommy Hilfiger featured colourful thread hair wraps in his shows. In another blast from the past, shaggy, rough-cut fringes were seen again and again on the runways from Rebecca Minkoff to Alexander Wang and Vera Wang.
With fashion, it's the 1970s again
It is inevitable that a decade makes a return to Fashion Week. For the Spring 2016 season, the 1970s were front and centre. Diane von Fürstenberg went back to Studio 54 for her inspiration for this year's collection. The fringe as fashion also made a return. It seemed this year that almost every designer thought the hem was the best to place the hanging embellishment.

There was also a fair amount of crochet-inspired creations from top designers like Tommy Hilfiger, Custo Barcelona, and BCBG Max Azria.
SEE ALSO: How to quit fast fashion
For more tips and advice, make sure to visit our blog and learn about our spa treatments before your visit to Titanic Spa.

Image Credit: Art Comments (flickr.com)