Beauty Sins You Should Avoid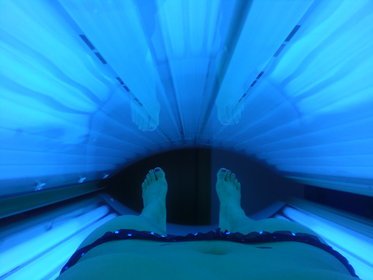 Celebrity aesthetician Renée Rouleau recently revealed her darkest beauty sins and secrets to
Yahoo! News
, which we can all learn from. Whether it's popping spots or not using SPF sun cream, many of us are guilty of taking risks in the name of beauty. However, with these tips and tricks, you can make your beauty regime as safe and effective as possible, with the help of an expert that has worked with clients such as Demi Lovato and Emma Roberts.
Tanning
Rouleau states in the article that she wants "nothing to do with tanning of any kind", as UVA rays can cause premature lines and wrinkles, as well as an increased chance of skin cancer. She even warns that sitting near an airplane window can expose you to the same amount of harmful UV rays as being in a tanning bed for 20 minutes, so advises using the window shade.
Smoking
Although admitting to smoking as a teenager, Rouleau says that she now has "no interest in lighting up". Smokers tend to have slightly grey skin, increased blackheads, enlarged pores and under-eye puffiness, which are just a few of the negative effects that smoking can have on appearance. Not forgetting the many serious health implications that can't be seen on the outside.
Picking blemishes
Rouleau used to describe herself as a "terrible picker", but now cannot stress enough how spots should be left well alone. Not only does it often make blemishes worse, but it can also lead to bad scarring. She also emphasises how much easier a closed small bump is to cover with concealer, rather than an open and oozing wound.
Lack of skin treatments
As a professional aesthetician, Rouleau swears by monthly facials, although if she's busy often resorts to a mini-facial at home with an exfoliating peel and facemask. By booking yourself a facial during a
spa weekend in Yorkshire
, not only will you feel rejuvenated, but you will reap all the benefits that Rouleau advises her celebrity clients to take advantage of.
For more tips, news, and advice, make sure to visit our blog and learn about our spa treatments before your visit to Titanic Spa.
Image Credit:
Whatsername?
(Flickr.com)