Tips for beating the winter blues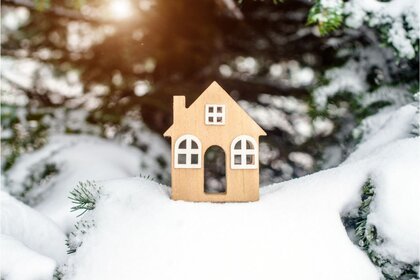 The post-Christmas and January slump can be a hard time for many and with the excitement of December now in the past, what is there to do to occupy ourselves? The January blues are a common name for the low feeling many experience over the first few weeks of January, but just because the festive season is over, there is still plenty to celebrate and look forward to.
With a new year just starting, 2022 brings new beginnings and the opportunity to take some time to reflect and work on our wellbeing. In this guide, we take a look at some of the best ways you can try and beat the winter blues with some simple but very effective techniques and activities.
Eat healthily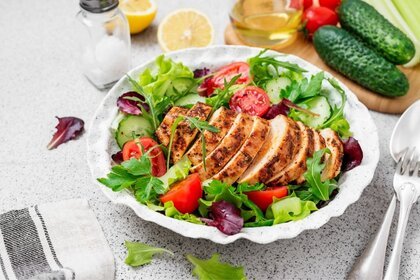 It may sound simple, but after the indulgence of the festive period, trying to eat healthier is a great way to improve health, mind, and soul.
Mind recently reported on their website that what we eat does have an adverse effect on our mood: "Knowing what foods we should and shouldn't be eating can be really confusing, especially when it feels like the advice changes regularly. However, evidence suggests that as well as affecting our physical health, what we eat may also affect the way we feel."
Why not make one of your new year's resolutions to eat healthier or cleaner throughout the month of January to improve mood and to help your body through the winter months? You could take part in Veganuary or cut out chocolate for a whole month, you'll be surprised at how different you feel. If changing your whole diet sounds a little drastic, why not make some small changes, cut out carb-heavy foods or aim to eat vegetables with every meal. You can tailor this tip to really suit you and your routine.
Get active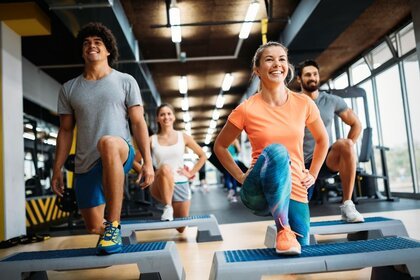 Getting the body moving is one of the best ways to try and beat the winter blues. Exercising releases endorphins, which are known to improve mood and release happy emotions. You could look to join a gym or plan to exercise two or three times a week to get the body moving and the endorphins releasing.
Going to a workout class isn't for everyone, so why not consider running or walking around your local area or doing some light yoga or pilates to relieve muscle pain or get the body supple.
Better Health comments on the importance of physical activity on their website: "Physical activity or exercise can improve your health and reduce the risk of developing several diseases like type 2 diabetes, cancer and cardiovascular disease. Physical activity and exercise can have immediate and long-term health benefits. Most importantly, regular activity can improve your quality of life."
Try a new hobby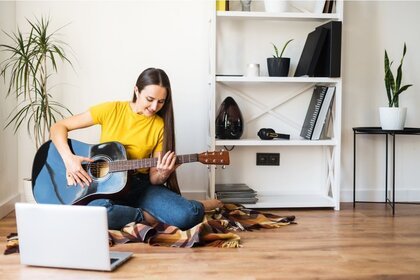 If you're worried about how you're going to fill your time in January, then why not try a new hobby? There are so many activities to try that'll keep you occupied through the short days of January.
Learning a new instrument is one of the best hobbies to take up in later life, it may seem daunting, but it will keep you occupied for hours, engage the brain and you will come out of it with a new skill that you can show off to friends and family. Baking and cooking may seem like a chore to many but getting your hands dirty and creating some delicious bakes without any time pressures can be a great way to relieve stress.
Learn to play a new instrument
Get crafty
Bake or cook
Join a sports club
Journal or write
Keep warm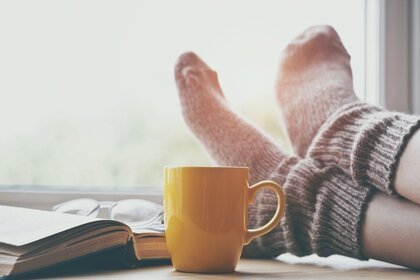 Winter is a cold time of year, with short days and frosty temperatures, keeping warm is a really great way to beat the winter blues. Turning the heating on before you get home, putting on extra layers and investing in a warm coat are all great ways to keep the warmth in this winter.
Being cold is something everyone worries about and with feeling cold often comes a mood drop, so taking precautions to ensure you're as warm as possible in and out of the home is a great idea. Why not install a smart heating system into your home so you can turn your heating on before you get home or put it on a timer to start warming the home half an hour before you arrive. Choose warming dishes for dinner and make sure you are wearing appropriate clothing when you head outside.
Book a spa break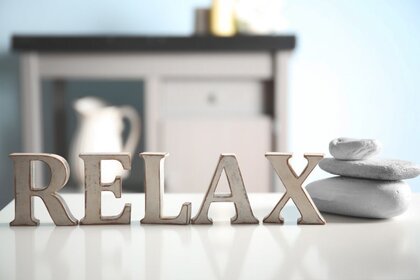 If you want to try and enjoy a little relaxation in January and start the new year the right way, then why not think about booking a spa day or break? Our range of overnight spa breaks in Yorkshire offers you the perfect opportunity to sit, relax and be pampered.
Book a spa break and enjoy an overnight stay in one of our wonderful suites. You can look forward to experiencing some of our wonderful spa experiences including facials, massages, and pedicures, as well as taking a dip in our hydro pool for a spot of water therapy.
If you often suffer from the winter blues and want some simple tips to help you through January, then hopefully this article has given you a little inspiration. For more articles like this, take a look at the Titanic Spa blog.