A First Timer's Guide to Visiting a Spa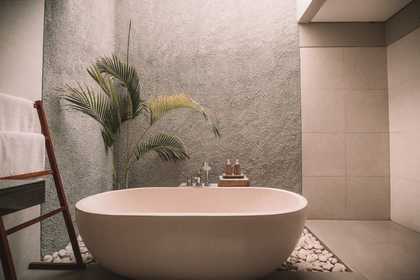 Visiting a spa is the ultimate luxury, and if you haven't visited one before, you'll no doubt be looking forward to the experience. While you're sure to have a truly indulgent time when at a health spa in Yorkshire, without having been to one before, you may be a little nervous about what is expected of you.
So, in order to help put you at ease, we've put together our guide to visiting a spa for the first time with the help of some expert bloggers. Paul Johnson from A Luxury Travel Blog suggests asking for a tour of the spa and facilities before your visit: "This is an opportunity for you to get a feel for the surroundings, have your mind put at rest and to talk to staff. Don't be afraid to tell them it's your first time and, if it's a good spa, they're sure to answer any questions you have and will quickly put your mind at ease."

Before you arrive at the spa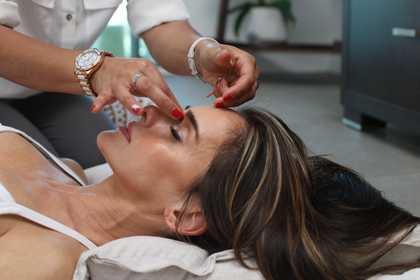 Once you have booked your spa experience, whether you're attending for the day, or will be staying overnight, there are a few things that you may like to research. Diane Gottsman, an etiquette expert and founder of The Protocol School of Texas, recommends "Checking the gratuity policy. Some spas include gratuity, while others do not". Similarly, Shannon from A Girl's Gotta Spa, shared this insight when it comes to tipping. "The typical amount to tip is 20% of the price of a treatment. Of course, if the service provided was exceptional, don't be shy to tip the therapist more."

It's also a good idea to read up on the treatments offered by the spa you are visiting so that you can ensure you pick one that is tailored for what you wish to achieve. Janet Brice, Content Director of The Spa Traveller, advises that you choose which treatments you would like from the menu on the website so that it is less stressful when you arrive. "Target your spa treatment to your own health needs, for example, a Swedish Massage is great at helping to boost circulation and a deep tissue massage helps ease recurring pain."

What to take with you to a spa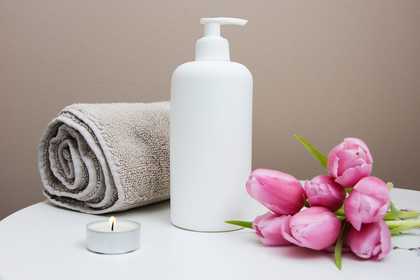 There's nothing worse than being underprepared, so here we take a look at what should be packed in your spa bag. It is also advised that you take two separate bags, one for taking into the spa, and the other which you can leave in your hotel or locker room should you be staying overnight. Robes and towels are usually provided, but there are a number of items that you should take that you will be grateful for during your stay.
"Spa guests unfamiliar with spending an entire day at a destination spa should consider preparing for a spa day similar to a day at the beach. Bringing a spa bag with your bathing suit, perhaps a change of clothes, sandals, your favourite book, sunglasses, and sunscreen will make your day more comfortable and relaxing, and that is the goal." – Erin
Those of you with long locks will also want to make sure you take along a hairband so that you can tie your hair out of the way when swimming or during a massage. We highly recommend an Invisibobble, as not only do they have many benefits as mentioned below, but they also prevent kinks so that your hair will look just like it did before you tied it up – ideal for when you need to go to lunch or dinner following a treatment.
"Invisibobble is the perfect companion for a day at the spa because it is water and sweat-repellent. Since the surface is uniformly smooth, it doesn't absorb any fluids or bacteria and can be cleaned easily. For this reason, it is notably more hygienic than regular hair ties and is increasingly used by people who suffer from allergies or neurodermatitis." – Invisibobble
"Take along two swimsuits as you may want to change from a one-piece into a bikini for your treatment if you want to avoid those awful paper pants!" - Janet
Respecting others during your spa day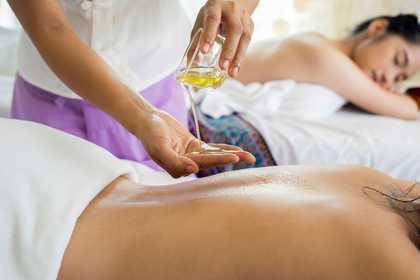 There will be numerous other people visiting the spa on the same day like you, so it's important to respect those around you. While Titanic Spa allows guests to wear robes for both lunch and dinner, this may not be the same elsewhere, so you may like to read up on this before your visit also. Here, Diane has some pointers for making sure you respect others during your stay.
"Arrive oil and soil free. It goes without saying, but a sophisticated guest will arrive as fresh as possible. Before using joint facilities such as a sauna or spa, rinse off before entering the pool."
"Use discretion in the changing area. Be aware that you are sharing an area where others may be more or less modest than yourself. Wear a robe provided, and be courteous of fellow spa mates. While you are in a changing area, you are not in your own bathroom and should respect the proximity of fellow guests." – Diane
Using the spa facilities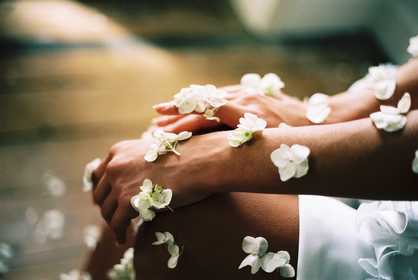 Whether you're keen to make the most of the sauna and steam room or are looking to get active in the gym, there are a few things to keep in mind when using the spa facilities. These top tips will help you to get the most out of your spa experience.
"Arrive early, by at least an hour before your treatment, to unwind and enjoy the steam and sauna facilities BEFORE not after your massage as this helps the muscles to relax." – Janet
"When spending a day, weekend, or week at a destination spa, it is important to think about what activities you consider "must do" when booking your spa appointments. For example, I never like to get spa treatments before a workout. So, if gym time, or taking a yoga class, is a priority, book mid-morning or afternoon appointments. This will ensure plenty of time to enjoy all the amenities of the spa before services, including a quick shower. One of my favourite ways to relax after a great spa treatment is to enjoy hot and cold water therapies and lounging by the pool." – Erin
"I try to keep an open mind about new spa treatments, and leave time in my schedule to try new things recommended by the staff on longer vacations." – Erin
During treatments at the spa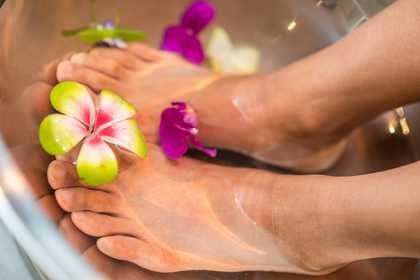 If this is your first treatment, then you can expect the therapist to give you a run through of what to expect, as well as the opportunity to ask any questions or mention any injuries you may have. Your therapist will then give you instructions, such as asking you to remove certain items of clothing, or lying in a particular position. It is important that you are completely relaxed, so make sure to tell the therapist if you feel uncomfortable at any point. Megan Singleton from Blogger at Large has visited many spas during her travels and has some great advice for making you feel more confident during your first spa day.
"I love spa treatments, but for first-timers, it can be a daunting experience. Which way round do the paper knickers go? Do I take EVERYTHING else off? I'm feeling embarrassed already!
Once you've had one gorgeous treatment, either with or without the paper knickers on, you'll be a pro. Usually, you'll be left in the massage room to slip out of your robe and hoist yourself onto the table to lie on your tummy under a sheet. They'll knock lightly on the door to see if you're ready and your hour of bliss will begin. When they need you to turn over they'll hold the towel up in front of you, hiding their own face so you can roll over and be covered by the towel again.
And here's my tip for body-conscious self-talk: do what I do and pretend you're a taut, tanned supermodel and that every stroke is melting away cellulite. It works!" – Megan
"Be ready to give a brief medical history. It's important for the spa provider to offer you the best service, accommodating your health restrictions. Please bring a list of medications (not the entire bottles) to include with your check-in form." – Diane
Below, Paul and Diane discuss arriving on time, from yours, the fellow guests and the therapist's points of view.
"If you do book a spa treatment, always arrive with plenty of time to spare so you do not feel hurried and have the option to just relax, whether that be in a steam room or simply reading a magazine." – Paul
"Respect your reservation time. Arriving on time is courteous to the service provider as well as fellow guests. Don't expect to be accommodated for your late arrival, at the expense of making the next guest wait in order to catch up on your time lost. – Diane
Communication is key during treatments such as a massage, and Shannon reiterates that point below.
"Don't be afraid to speak up if you are uncomfortable with pressure or a certain area of your body during treatment - the therapist's accommodation to your comfort level helps you to relax and get the most out of your spa time. Additionally, don't forget to cite your preference for a male or female therapist when booking your treatment, if you have one." – Shannon