5 ways to start your morning positively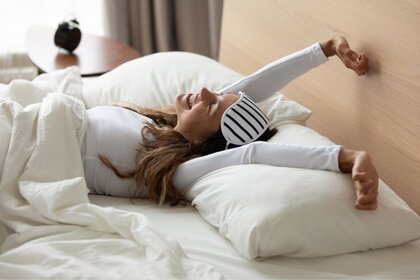 As we emerge from lockdown, there is an abundance of things to look forward to and be positive about, including planning to see friends and family and enjoy 2 for 1 spa days in west Yorkshire once again.
But there are plenty of ways you can make every day as positive as possible, including as soon as you wake up in the morning. This article will be looking into 5 simple ways you can start your morning positively to enable a productive and enjoyable day.
Eat a healthy breakfast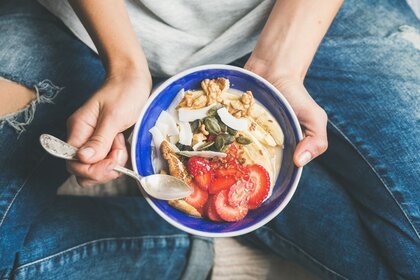 One of the most important parts of every morning routine should be breakfast. Breakfast is the perfect way to get your body fuelled and ready for the day ahead, no matter what your plans are. Whether you enjoy a long and enjoyable meal at the table or a quick passing snack on the way to work, to start your morning off in the most positive way possible you should ensure you make time for some food.
Natural Balanced Foods comment on the benefits of breakfast on their website, quoting: "Eating a healthy breakfast helps us feel more focused for the coming day, whether we are at work or simply getting on with our daily routines. There's nothing worse than being constantly aware that you are hungry and counting the minutes until lunchtime. Eating food in the morning not only fuels us until lunchtime but actually gives our brains the essential energy to function and focus better on tasks throughout the day."
Great breakfast options:
Acai bowls with fruit and granola
Smoothie
Fruit salad
Toast/bagels
Cereal/cereal bar
Break a sweat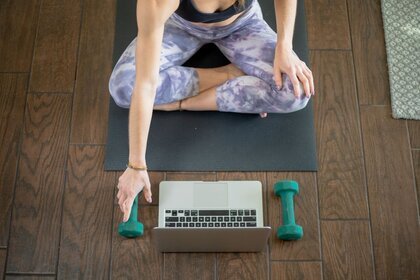 Much like eating breakfast, another way to awaken the body is to get it moving and be active. Exercising releases endorphins which awakens the body and leaves you feeling energised, positive and ready to tackle what the rest of the day has in store.
"An early morning workout offers numerous benefits, both to your health and to your daily schedule, that exercising at other times of the day just can't provide. Yes, you will have to be disciplined to wake up early. And yes, you have to be focused on achieving an effective workout, not just go through the paces in a zombie-like state. It just takes a little time and practice before morning exercise becomes your habit," comments the Make Your Body Work website.
Your morning exercise doesn't have to involve a lot of strenuous movement, you could simply go for a walk, try some yoga or just stretch your body. If you're looking for some tutorials to follow, head to Youtube and look for the likes of Joe Wicks The Body Coach, Yoga With Adriene and Chloe Ting.
Suggested morning workouts:
10 Min Morning Routine to Burn Belly Fat | No Jumping
15-minute Sunday Morning HIIT session | The Body Coach
Wake Up Yoga - 11 Minute Morning Yoga Practice
Practice gratitude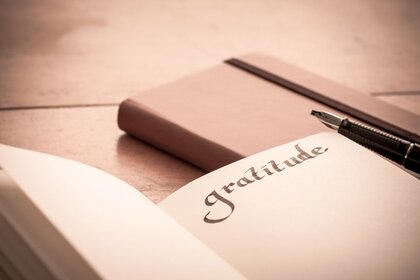 One of the best ways to start your morning in an upbeat manner is to think about the things you are already happy and grateful for. Writing gratitude lists has become a popular activity over the last few years when people may have felt down or sad about the lockdown restrictions.
Start by buying a brand-new notepad and dedicate it purely to your productivity notes. Each morning as soon as you wake up, write down a list of things you are grateful for, things you are looking forward to, things that make you happy and continue this for as long as you like.
Doing this right at the beginning of the day is a great way to start your morning positively and set you up for a good week with all the things you are grateful for in your mind.
Great gratitude journals:
Much like writing down your gratitude, Astrid from Affirmations Only explains a little more about reciting affirmations as a way to start your morning positively.
"Beginning a habit of reciting morning affirmations is one of the simplest ways to start your day off positively. Stand in front of a mirror in the morning and say your affirmations before brushing your teeth and washing your face. Whenever you use affirmations, you should consciously feel the emotions; thereby affirming what you desire. Here are a few short affirmations to get you started:
I am unstoppable.
I am better than average.
I am able to overcome all challenges.
I am more than enough."
Affirmations are a simple way to instantly improve your mood and make yourself feel better about the day ahead.
Get organised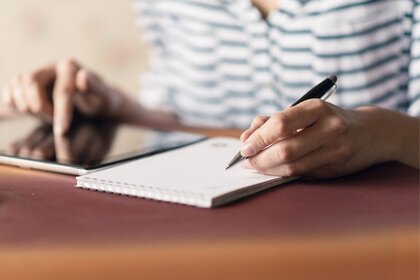 Much like journaling and writing gratitude lists, putting pen to paper is a nice way to start your morning in a positive way as it focuses your mind and your thoughts. As well as writing down what you're grateful for, try also making lists. Lists are great for productivity and planning out your day with a simple list is a great way to feel positive about what is ahead of you.
A tick list is a great way to feel proud of your achievements, no matter how big or small. Write down all your plans for the day, even down to getting out of bed and making a cup of tea, the satisfaction of ticking it off will make it worth it and you feel like you have accomplished a lot when it comes to the end of the day.
Make fun plans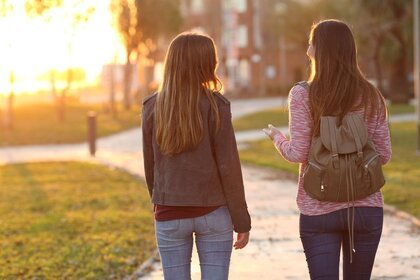 For so long we haven't been able to make plans with loved ones, friends and family so now is a great time to make plans with the people you love and miss the most. There is no better way to start a morning than knowing you have a day of fun-filled plans ahead.
Whether you go out for breakfast, for a walk or you just spend some time together there is no better way to start your day than surrounded by your friends and positive energy. Why not make plans to visit us here at Titanic Spa and enjoy a spa day in Yorkshire together for a little pamper and a day of chatting and catching up?
If you're looking for some new ways to start your morning positively then hopefully some of these top tips have given you a little inspiration. If you want to read similar news, tips and advice then check out the Titanic Spa blog.
5 ways to start your morning positively
Eat a healthy breakfast
Break a sweat
Practice gratitude
Get organised
Make fun plans