3 spa beauty trends to expect in 2016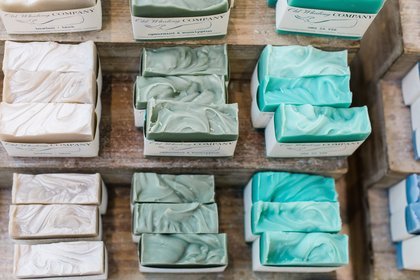 With the New Year comes lots of exciting developments in the beauty industry, helping you look and feel your best throughout 2016. We've spoken to spa experts, skin care specialists and beauty brands to deliver three of the key innovations you can expect to enjoy on your next spa weekend in Yorkshire:
Treatment technology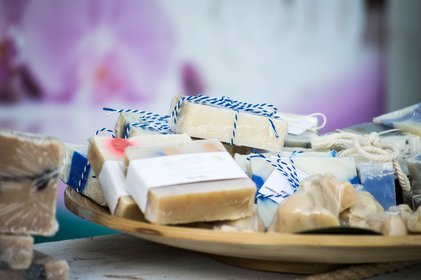 We could see the 'rise of the machines' on spa breaks this year, or so Good Spa Guide predicts. Speaking to Titanic Spa, they suggest that machine-led facials are set to become the treatment of choice in luxury treatment facilities, adding: "They've been around for quite a while now but they've been quite niche and often expensive. As spa-goers are becoming more demanding about their treatments and with brands like Elemis launching new treatments they're becoming more mass market.

"It might take some education though. Only about 20% of people have tried a machine-led facial and of the people, we've spoken to they aren't very confident in the technology. It's time to explain the benefits and the very real results that come from a technology-driven facial."

The technology could help us make those hard beauty decisions next time we're at the spa too, as augmented reality platform Modiface helps to power apps that map the skin and face to visualise how skin-care products will look on consumers.

ModiFace's Skin & Anti-aging Mirror allows us to instantly see the potential results of different beauty revitalisation treatments on our face in real-time. In the future we could be presented with a tablet or smartphone at the spa to preview which product can do the most to tackle our skincare needs, whether it's smoothing smile lines, enhancing lips or lifting cheeks. Plus, the digital mirror can be used to see how colour cosmetics, different hairstyles and nail varnishes will look – helping spa-goers make the best choice in our post-treatment beautification.
Naturally beautiful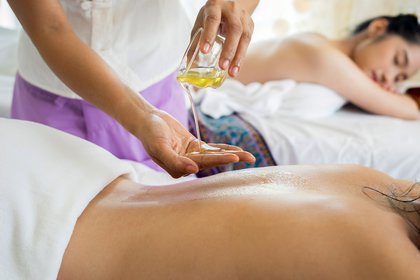 As the UK's first eco spa, we're always keen to see green ethics working their way into spas, but this year the trend is having a much wider influence and adopting an eco-positive attitude towards beauty will be an important part of your wellbeing journey in spas this year. Spas will encourage natural treatments, using ingredients that are cruelty-free or free from those harmful to the environment like palm oil and parabens.

One beauty brand putting this eco ethos into practice is Hogwash Soap. Having suffered from eczema herself, founder Christine has been making her gorgeous 'green' soaps by hand for a decade and naturally she understands just how important it is to source ingredients that are kind to the skin and friendly to the planet.

Hogwash soaps are completely natural, using 100% naturally derived plant oils, handcrafted in small batches in the company's homely workshop in North Devon. Once cured, a process that takes between three and four weeks, the soaps are lovingly wrapped in Fair Trade handmade Indian paper - ready to be delivered to customers as a truly environmental treat.

Their ingredients come from local suppliers where possible, as is the case with the Devon chestnut honey that makes Hogwash Soap so nourishing. Likewise, indulgent shea butter replaces palm oil, a nasty product known for the deforestation it causes, not to mention its harmful impact on the environment, wildlife and population in the areas where it's farmed.

Hogwash has some greener goals of its own in 2016, as the company hopes to add even more health-boosting natural ingredients to its skincare recipes to help spas meet this growing demand.

Christine explains: "Customers are becoming much more aware of added ingredients but sometimes 'nasties' are renamed and hidden amongst the labelling and can be hard to spot. By understanding the ingredients, a Spa can help its customers choose the most natural products. Alternatively, some ingredients look scary when in reality they're not, so again if a spa has knowledge of this they can help the customer and reassure them they are using natural products."

Elsewhere in the industry, the cosmetic gurus at Beauty Shortlist see the outside world making its way inside spas, as they predict that "nature will be the star or the spa show" for 2016. Guests can expect to see features like green living walls in reception areas and herb gardens and even forest bathing making an appearance in our spa retreats this year. It's all in an attempt to help visitors spend time contemplating surrounded by plant life, letting the soothing sounds of the natural world calm and reground you.
Tailored to me
Fit in some truly 'me' time at the spa this year, as 'made-for-me, made-to-measure' treatments give guests a unique tailored to fit experience.

The Fuss forecasts the emergence of more and more bespoke treatments, with visitors able to choose the treatment they desire and have more input in tailoring it to their specific needs. Versatility is key, with the trend catering to those fitting in a quick treatment on their lunch break or guests looking for something more indulgent over a few hours on an overnight stay at the spa hotel.

Again, keeping their eyes on the best of the best and the top trends in the industry, Beauty Shortlist explains the resurgence in exclusive 'me' beauty therapies:

"Let's say you've had a rough month, and feel completely over-stretched - the spa will create a bespoke spa therapy or weekend for you. We all have different needs. An expectant mum who works part-time will want a different spa experience compared to a woman high up the corporate ladder whose main challenge is buying back time for herself and releasing accumulated stress. Like bespoke beauty, bespoke spa treatments bring something new - and in many cases more effective, to the massage table."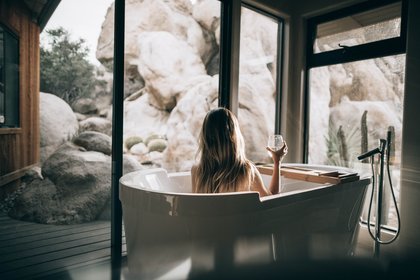 Looking for more inspiration this year? Global magazine, Spa Business publishes its Spa Foresight showcasing the industry's trend predictions for the year ahead, in the Spa Business Handbook.

So in 2016, spa guests may benefit from a treatment regime that takes care of their independent skincare goals, whether it's a pregnancy treatment or involves alternative bespoke therapy. Spa-goers are likely to encounter the helpful hand of technology this year, with apps and machines a part of perfecting their experience in 2016. Finally, natural beauty will reign supreme as visitors demand skin-friendly ingredients that help to protect the environment in their luxury treatments at the spa.
If you want to experience the latest skin care that revitalises and rejuvenates your skin, visit our spa in Yorkshire for so well deserved pampering.